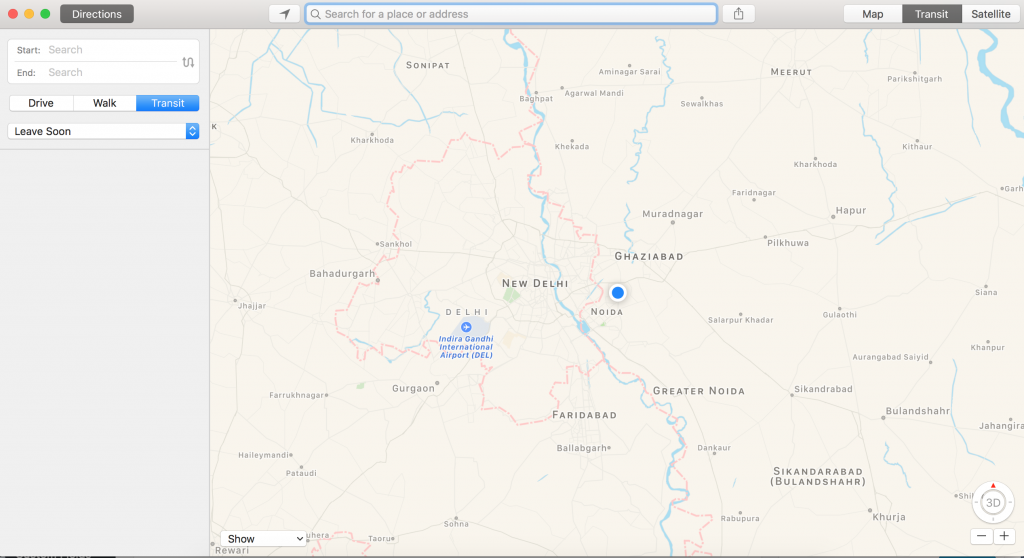 Here are my reasons why I would not recommend to use the Apple Maps in India but rather stick to Google Maps!
I just was thinking of Apple Maps today, as I upgraded my Mac to macOS Sierra. This now gives the power of Apple Siri into a MacBook. Wow, now I can ask Siri to open Apple Maps in India and do the magic! And even before the magic has started, it ended in a big disappointment.
Apple Maps App and Siri
Siri, Where Am I? Siri, What is my Current Location? As I say that, Siri opens up the map app and says back, here you are!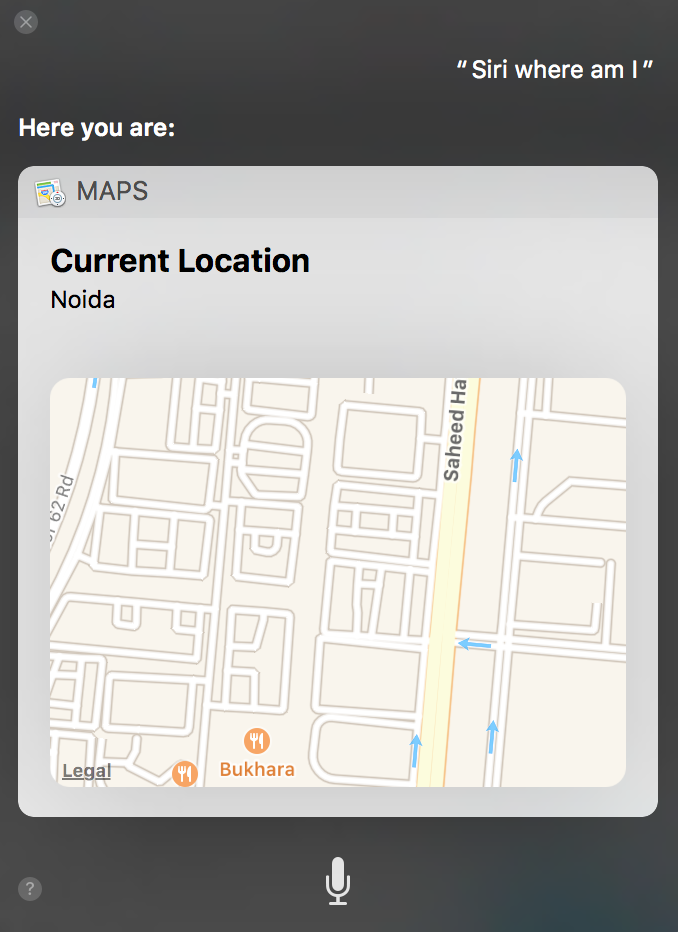 Where Apple Maps App Fails?
Apple Maps fail at multiple counts, and here are those reasons!
Wrong Map Styling
Once the Apple Maps App opens, it shows the current location. The biggest confusions is the cartographic representation of roads. The main roads and walking path within the residential areas are marked in the same map style.
Fails in Searching Places
There are two ways you can search for anything in Apple Maps! One is the search place or address bar on the top and second the directions menu (that opens once you click direction button on top left).
Once you enter the location in Noida (I entered for my office name with city – Geospatial Media and Communications, Noida). The location that Apple Maps took me was completely wrong. It takes me to an intersection that is more than 1km away.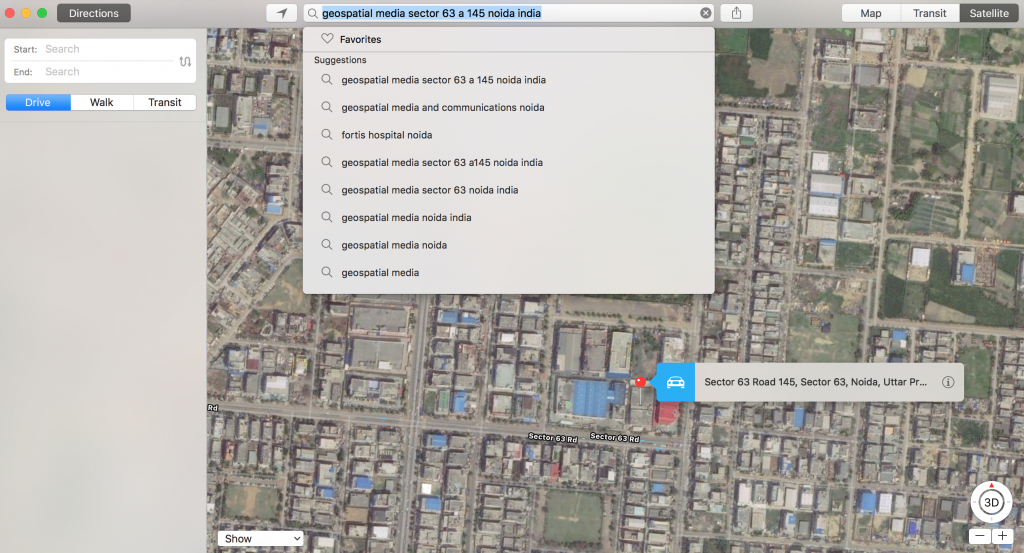 The reason, wrong geocoding! May be yes, Apple Maps team is still figuring it out. Feels like, its an early prototype of Google Maps way back in 2010, and Apple just threw me the app to test it and feel bad!
But when I enter the exact location (geospatial media sector 63 a 145 noida India), Bingo! The geolocation feature works in Apple Maps. So, the Machine Learning algorithm still needs more training data sets I guess!
Driving Directions Won't Work for Apple Maps in India
Again, give me a break Apple! You have a maps app, and it cannot give driving directions in India. Seriously! Did you even think twice when Tim Cook came and opened the Maps Engineering and Development Centre in India 😐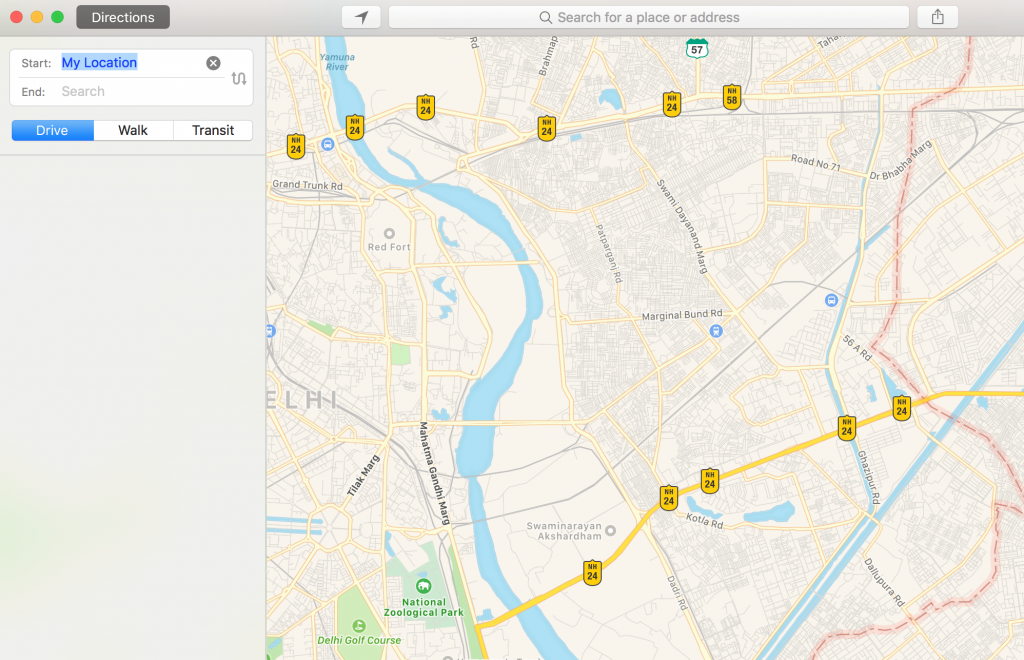 Yes, guys driving directions won't work for Apple Maps! I asked it to take me to favourite landmarks in Delhi, and it won't nudge.
Options left for Apple Maps App in India to become famous
Here are the options I think Apple has, when it comes to making Apple Maps work in India:
Just dump the existing Apple Maps app, and provide an App from MapMyIndia, HERE Maps, TomTom or Garmin
Go back to Google and request them one more time, to develop a Maps App for Mac that talks to Siri
Dump Apple Maps app in MacBook and give an apology to the users, that we failed once again!
Say to its users to move on, and find your preferred choice of maps app in the internet
Take a chance, comeback to the users and say, we will do a better App and bang their heads! Coz they can't do it!
So guys, if you are thinking of using Apple Maps in India, move on! Go back to Google Maps!
And yes, please remember to turn-off your location sharing history with Google, if you are really concerned about your privacy!
Note: One may argue that Apple Maps App is better in iPhone, I have not yet tried the more expensive option. But trust me, if there is no seamless experience between Desktop and Mobile, it doesn't help for a maps service!