PipelineML might signal a new era in pipeline data management. At least, that's what Belgian/ Dutch co-developer Merkator says when asked about this new OGC standard.
Open standard
PipelineML is a free, open-source, international standard designed and built specifically for the pipeline industry. While PipelineML is an ongoing standards development initiative, it has completed its first standards proposal. Currently, it is well on its way to becoming an official standard within the Open Geospatial Consortium (OGC). At this moment, the PipelineML is in its last phase: approval is pending on the Technical Committee of the OGC.
About the OGC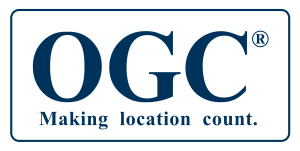 OGC is an acronym of the geospatial standards organization Open Geospatial Consortium. It's a non-profit organization which can thrive thanks to the intellectual and financial contributions of its members. Well-known standards maintained by the OGC include WMS (web map services), WFS (web feature services) and GML (Geospatial Markup Language). Also, Google's KML is a validated OGC standard. OGC members such as Esri, Hexagon Geospatial, Bentley Systems, Autodesk and most open source geospatial software have adopted these standards. Currently, OGC hosts approximately sixty different standards.

Also read: OGC is developing and applying data standards for urban planning
What does the Pipeline ML standard contain?

Currently, the Pipeline ML standard contains a logical data model for pipeline componentry and an XML standard – including XSD. Future extensions will include safety appurtenances (aerial beacons, safety nets), cathodic protection equipment, detailed surveying info, components inside stations and a link to the LandInfra model.
Interoperability and strict data quality standards

PipelineML will facilitate the interoperability between systems of pipeline operators like asset management, regulatory, plan requests and inline inspections. Above all, it should improve security by imposing strict data quality standards. It's a lightweight and fast data interchange standard, designed for pipeline operators to send and receive information with their service providers across devices and platforms. This standard establishes a universal set of codes and definitions. Thus, it ensures that everyone who uses PipelineML is communicating the same concepts, using the same language. This also means that the design feature enables machine-to-machine communication. This means that there's no need for human interaction when seeding files, translating terminologies, map data columns, or backup databases.
Web service
With PipelineML, data streams in real-time like a web page or a web service. It is also possible to share the data as a text-based flat file. The standard provides a full set of data validation standards and services. When information comes in from the field, validation only takes a few seconds. This happens automatically, before completion of construction or renewal projects. And, potentially, before the workers have covered up the trenches and the opportunity to correct data errors is lost. Because PipelineML has been built on GML, any software application that can read a GML file (ArcGIS, MicroStation, AutoCAD, QGIS, etcetera) can at least display the geospatial information contained in it. To read and display all the pipeline component attributes placed in a PipelineML package, such software applications should be revised in future versions.
Merkator and EP at OGC
The PipelineML working group started four years ago and it aims at standardising pipeline and appurtenance information for gas and oil transport. Staff from Enterprise Products (EP), a large Texas based midstream oil and gas company mainly supports this group. Belgian company Merkator joined the OGC early 2016 and since then, they have been actively contributing to the PipelineML working group. Moreover, Merkator holds the co-chair. Within the next years, Merkator plans to further engage in OGC by extending the OGC standard PipelineML and promoting its adoption. Together, EP and Merkator produced a vision document. A first version of the PipelineML standard, was submitted for review during the OGC TC meeting in June 2019.

Also read: OGC announces Dr Nadine Alameh as new ceo