While commuting from home to our workplace or back, getting stuck in heavy traffic congestion is really tiring and frustrating. We anxiously wonder how much more time would it take and hope that the traffic would be cleared without much delay. In metropolitan cities across the world, encountering gridlocks is a routine occurrence, so much that it has become an essential part of residing in a big city. The unpredictability of serpentine queues of traffic further compounds the stress.
As per the daily commute data in 25 North American cities, the everyday time taken to reach your destination increases by more than 60% when traffic is at its peak. This leads to people getting late for appointments, meetings, and to compensate the time that would be lost they start early and in haste.
It is estimated that people living in North America spend more than a day per month in commuting, which when added up is equivalent to a two-week vacation each year. Moreover, the stress has a psychological impact as well.
In order to enable people to plan in advance, minimizing the time taken and in the worst case scenario be prepared for the hassles and delays ahead, Google has launched a new feature in Google Maps.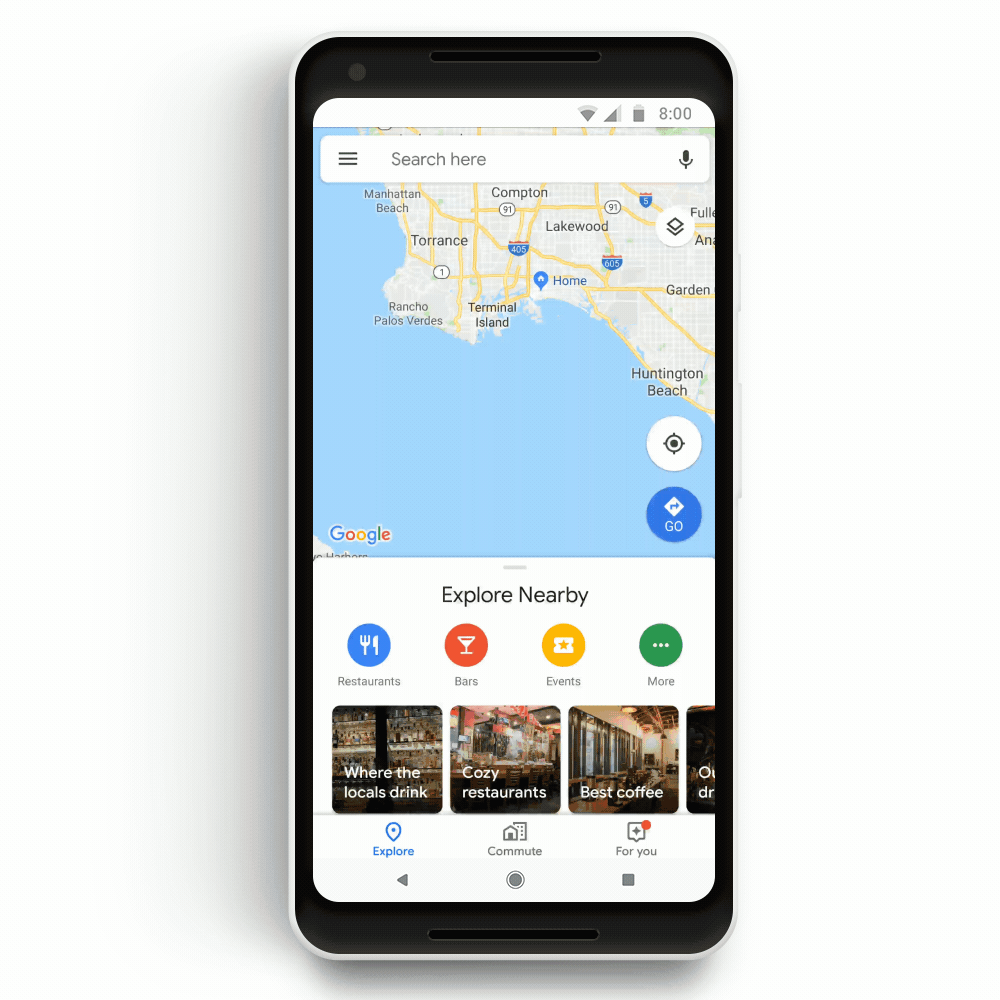 Google Maps is now powered with a new commute tab that provides live traffic updates and will tell whether commute time would be normal or there could be an unexpected delay. In case of a delay, Google Maps will suggest an alternative route to save time. On Android smartphones, users will also receive push notifications about the route, the possible delay or any obstructions in the path ahead.
For those alternating between cars and public transport, there is a new feature that would offer information about local trains as well. So suppose if there is heavy traffic on the route, then the app will tell the time taken by the car as well as time taken by the train.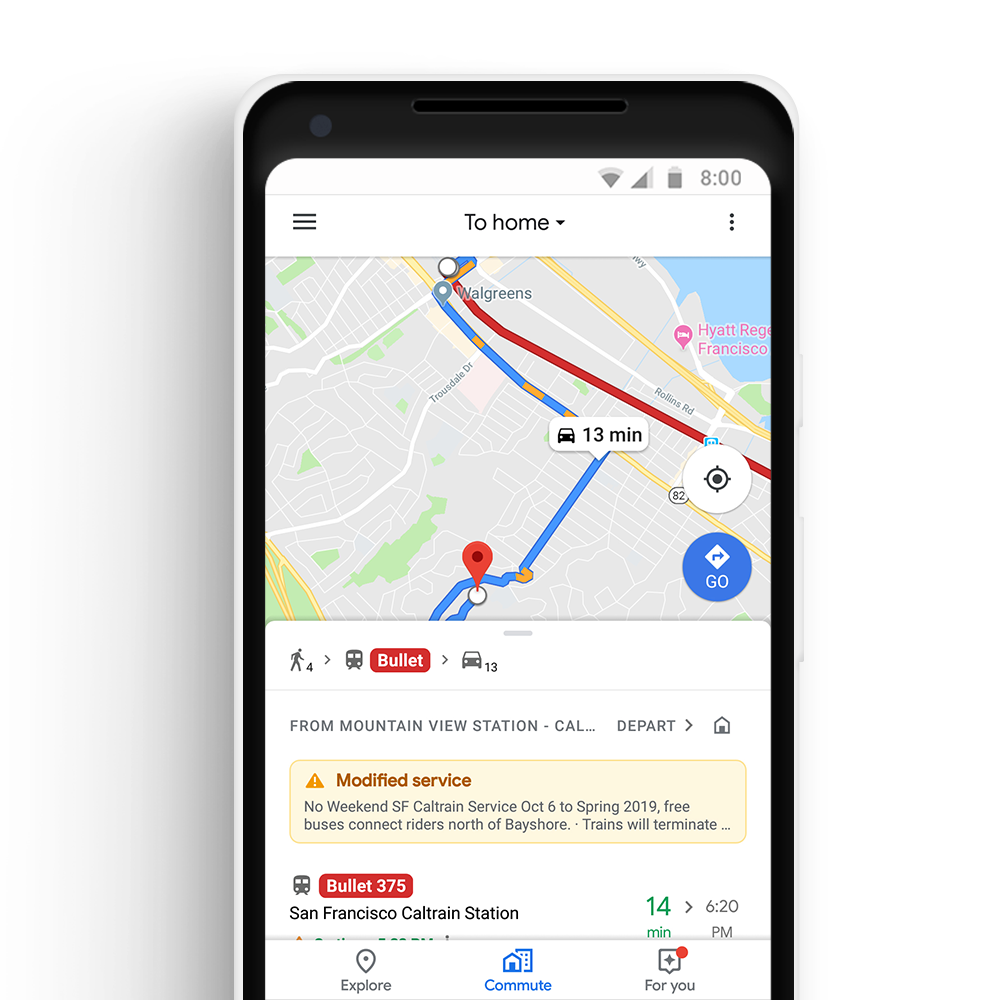 Metro train commuters in around 80 regions will now be able to see the location of the train real-time on Google Maps.
In Sydney, Australia, Google has teamed up with Transport New South Wales to show the seat occupancy in the next bus or train. So the commuters would know beforehand whether they will get a seat or not. This feature would also be rolled out in other cities of the world.
Listening to music while waiting in a heavy traffic jam may act as a stress-buster. Keeping this in mind, Google has incorporated a music feature also in Google Maps. Google Play Music, Apple Music and Spotify could now be accessed from Google Maps. This serves the dual purpose of having to toggle between multiple apps and also helps in focusing on the time taken and the route ahead while enjoying favorite songs.