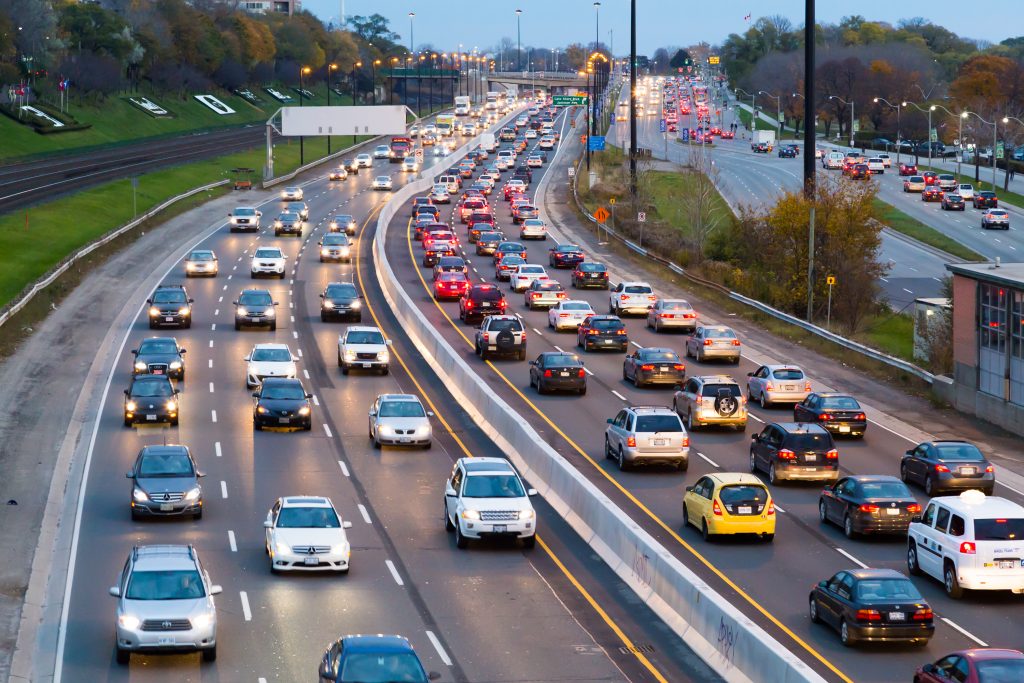 India has the world's 2nd largest population and the 7th largest geographical area, it also has one of the fastest growing populations of the world. Further added to these facts is the realization that India is one of the fastest growing economies of the world as well as one of the best performing developing countries.
Infrastructural development is, without a doubt, one of the biggest and the most often raised questions when it comes to the development of any country such as India, and one of such Infrastructural development issues, of course, is that of Public Transport.
Public Transport in India has always been a subject of much discussion and debate, with planners, government policymakers and other bureaucrats working to provide the growing Indian populace with Public Transport connectivity. Many modes have been explored for this and some of the most prominent ones have been Trains and Buses.
The government has also experimented with Trams, Monorails, Bicycles etc. to provide citizens with better and more efficient ways of commuting. Advancements in technology have paved way for modes such as Metro Trains, Bus Rapid Transit System etc. to become a part of Public Transport, to varying degrees of success across the country.
All in all, several modes of transport are being researched on and are constantly being incorporated into the Public Transport spectrum to provide commuters with easy, convenient and cost effective ways of getting to their destinations.
Regional land use patterns are the result of both regional spatial strategies, if they exist, and urban planning policies at the local level, in addition to sectoral policies related to transport, infrastructures, economy, etc. and the regional cultural heritage. Nowadays, spatial patterns can be divided into three main categories, each one deriving from different land use strategic policies. These three groups are well known as the "dispersed city", "the compact city" and the most recently highlighted "urban network" or "polycentric development".
The industrialization process set a turning point in the urban development of western countries, where congestion and pollution problems were arising. Zoning policies avoiding the mixture of some land uses were adopted in both U.S. and European countries with the main objective, of improving the quality of life on residential and working areas.
The Athens Charter gave support to this planning approach. This car-oriented development strategy involves additional transport needs. In fact, it has largely been enforced during the last century thanks to transportation improvements, both on road infrastructure and private vehicles, and the modern lifestyle requiring more and more qualified space for residential areas.
Core issues and need for Spatial Transport Planning
By coordinating new development with sustainable transport infrastructure, planners can help to make towns and cities more economically productive, support urban regeneration, improve public health, reduce inequality, and contribute to the fight against climate change.
But despite these benefits, there is concern that too much new development is occurring in unsustainable locations, designed in ways that limit opportunities for travel by public transport, walking and cycling. Without a more integrated approach, we risk creating a number of long-term problems.
As government seeks to boost housing supply and economic growth, it is essential that policymakers, planners, developers and communities understand the need for sustainable travel – and have access to the best available evidence to show how spatial planning can achieve this.
Some of the existing transport planning does take into account the solid target groups and this leads to a gap between the expected and actual revenues for the public transports.
The lack of sufficient network coverage, or door to door connectivity in terms of public transport reduces the interest of the people to choose the public transport.
Lack of proper spatial planning could also lead to social inequality. Which means there could be situations of social exclusion, and increase in crime rates.
Recommendations
Some of the key improvements that can be taken care of to help in maximum asset utilization in terms of road space with the use of public transport can vary from small scale to large scale goals, depending on achievability.
Small steps like public participation can help determine where and what kind of transport is actually needed rather than working on blanket FSIs.
The number of stops or stations should be high enough in the central areas to encourage modal shift and door-to-door travel and they should be separated enough between centres to avoid sprawl. The service should be frequent and high-qualified. Travel offer and demand management, including the coordination of different companies and modes, and new technologies should be applied to achieve it
Fares should be cheap enough to compete with car travel
Maximise the use of public transport in areas of high tourist demand
Transport services for sectors and areas with low accessibility are a priority
Every urban centre should have a mixture of uses so that houses, jobs, daily services and facilities, and public transport are within a walking/cycling distance.
Development unlinked to centres must be avoided, and taxes/impact fee imposed to developments located far from public transport stations.
Locations where it is likely to generate high volume person movements close to the junctions of the strategic highway network should be avoided
Horizontal and vertical cooperation, including a clear policy framework for cross-boundary work between local authorities
Monitoring the spatial distribution of the benefits and the establishment of compensation funds
The selection of policies for a specific area should be tested through a qualitative and/or qualitative methodology
Policies should be clear, justified, coherent with high-level government, and able to distinguish sub-regional particularities.