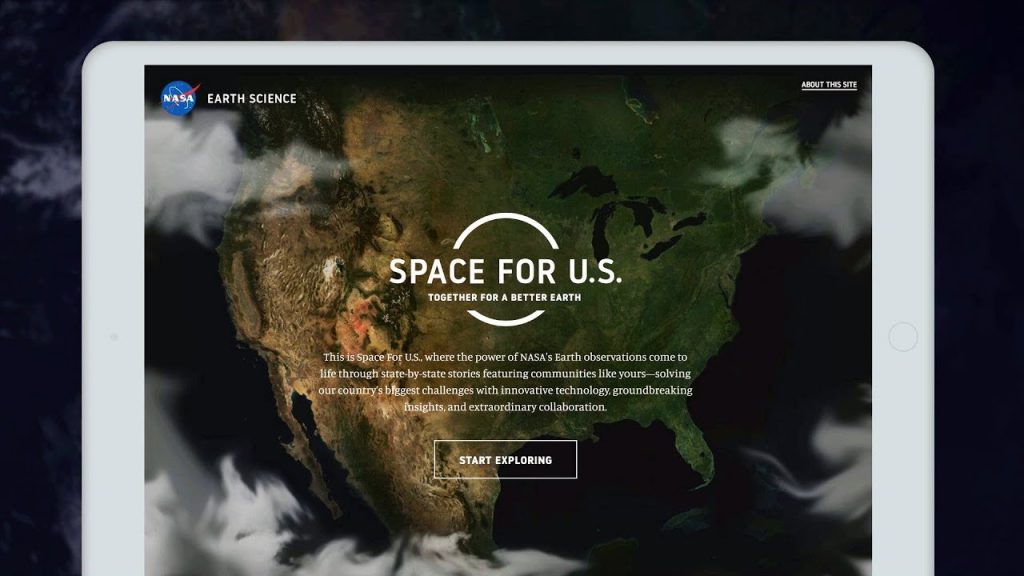 The state of Alaska is beautiful and wild — no wonder it is called the "Last Frontier". The land has more than 130 volcanoes that pose a grave threat to the residents. A joint project by National Oceanic and Atmospheric Administration (NOAA) and NASA (National Aeronautics and Space Administration) has given scientists and forecasters a platform to protect people from volcanic ash.
This is one of the many case studies highlighted by the space agency on its new website, SpaceforUS, which intends to highlight how NASA has used its earth observation data to better the living conditions of people in all 50 states of America.
NASA, for the past six decades, the agency has used interpretations from the space to understand the "Blue Planet" better. By using its fleet of space technologies, it has improved the lives of the people of America.
Also Read: NASA budget cut for Earth Science missions, third year in a row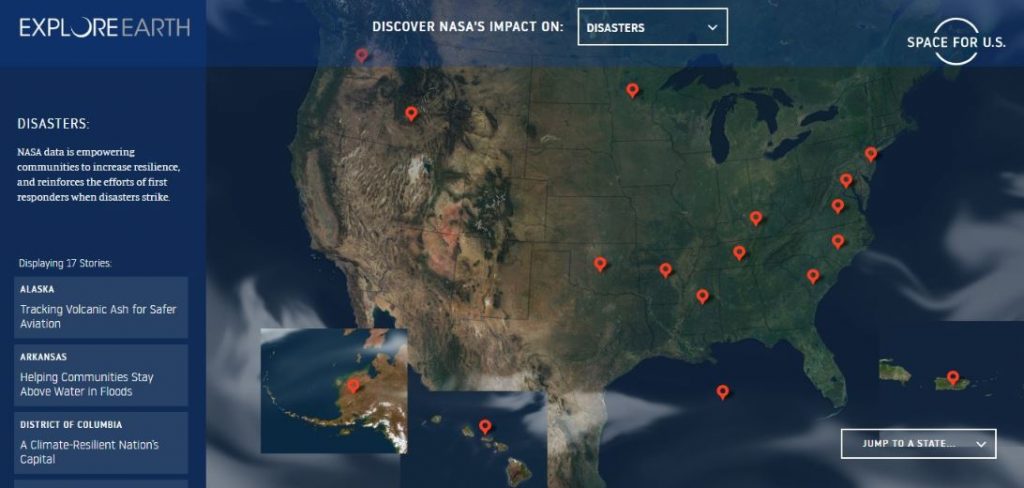 Some 25,000 flights flights fly over Alaskan volcanoes which can be even more hazardous during eruptions and when volcanoes discharge volcanic ash. An joint initiative by NOAA and NASA, the project tracks clouds and guides regulators and airlines.   
Through this new and interactive website, SpaceforUS, NASA wishes to highlight the innumerable ways in which its earth observations has helped administrators take informed decisions in the areas of public health, disaster response and environmental protection. The site, also being termed NASA's communication project, explores the stories behind the innovative technology, ground-breaking insights and extraordinary collaborations.
Single platform
SpaceforUS has a total of 56 stories that illustrate NASA's science and the impact it has managed to have in all 50 states, including the District of Columbia, Puerto Rico and regions along the Atlantic, Pacific, Gulf of Mexico and the Great Lakes. On the website, readers can browse stories on animals, disasters, energy, health, land and water either by state or by topics.
The website showcases the power of earth observation through state-by-state project examples — from guiding pilots around hazardous volcanic ash plumes over Alaska to first responders to devastating hurricanes in North Carolina.
During Hurricane Rita, NASA created high quality satellite images that identified power averages guiding first responders for life saving aid. On SpaceforUS, each click brings to the readers a story about the different ways in which people are using NASA data in their day-to-day lives.
Open Data
To all those seeking solutions to imperative global issues, NASA also provides free and open earth observation data on issues related to changing freshwater availability, food security and human health. NASA's Applied Sciences platform provides financial assistance to those projects that facilitate innovative uses of NASA Earth science data to ensure that well-informed decisions are made to not only strengthen America's economy, but to also improve the quality of life globally.
In the state of Arizona, NASA Earth observations have already identified the hottest areas around the Phoenix metropolitan area making civic planning and environmental monitoring a lot easier.
Also Read: NASA and FAO jointly develop a new forest and landscape monitoring tool