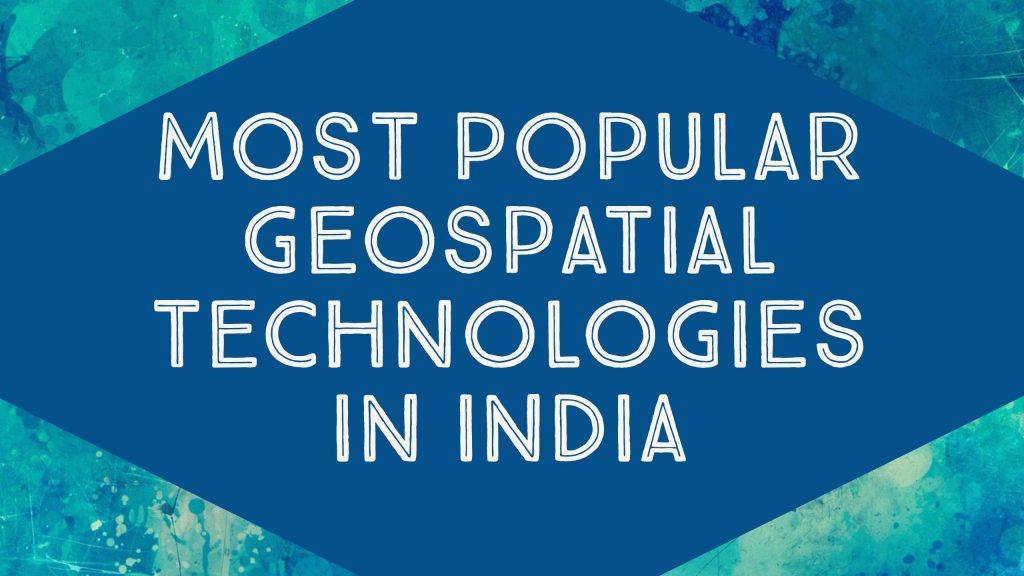 In a previous post, my colleague wrote about the facts on Indian Geospatial Market. The blog provides the brief on the growth story of geospatial market in India.
Today, no growth story is complete without technology. We now present to you the most popular geospatial technology that is used by private players and public sector in the Indian market and also their industry trends. Here are some more insights that we derived as part of our India Geospatial Market Research Report 2016.
Adoption of Geospatial Technology in India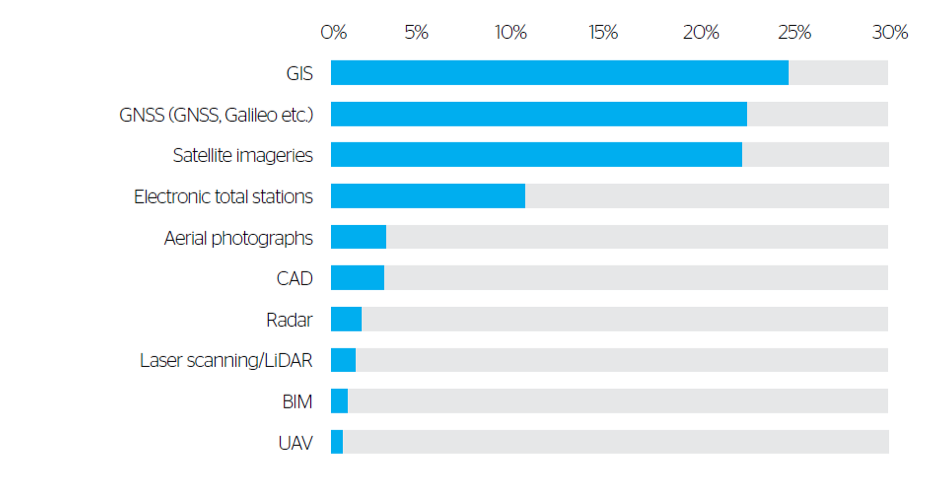 As part of the primary surveys we did with around 500+ users, we find that they are taking unprecedented interest in geospatial technology and its application in various industry verticals. Primarily, it can be seen that Global Navigation Satellite System (GNSS), Satellite Remote Sensing and Geographic Information System (GIS) are the three most widely used geospatial technologies in all sectors in India.
What sectors use which geospatial technology?
The question that arises more often not is which geospatial technologies are more prominently used across various industries India? It has been found through intensive qualitative research that the adoption of satellite imageries, GIS and GNSS is very high. Various industry verticals such as agriculture, forest & environment sector are using satellite imageries on a large scale. Similarly, the use of GNSS cannot be underestimated as it is becoming quite popular in hand held devices. Most of these technologies are being used at some level or other for various data acquisition, visualisation and analysis purposes.
Major industries and use of geospatial technologies
Agriculture Sector – Satellite imagery and GIS are two of the most used technologies. Increased demand of on board sensors for mapping and monitoring is visible.
Electric Utilities – GIS is widely used for asset management and network planning. Availability of real-time/updated information about assets and consumers is a key driver in usage of geospatial technologies.
Environment and Forestry – Majorly used geospatial technologies are implemented for forest cover assessment and environmental modeling.
Infrastructure development – Is aided by surveying & mapping related technologies like total stations and GNSS.
Urban Development – Higher adoption of geospatial technologies is towards data creation, followed by monitoring.
Disaster Management – Is largely dependent on geospatial technologies such as Remote Sensing, GNSS and GIS.
As the need for higher positioning accuracy and precision grows in the Indian geospatial market, the adaptability of geospatial technology grows. Water resources, disaster management and environment are few sectors where geospatial technology is being adapted slowly but steadily. The trend for the adoption of these technologies will only continue to rise. Government programs and project continues to be a major driver for the adoption of geospatial technology as various policies are enabled to ensure easy adaptability in all the verticals of the business industry.
Also Read: Four facts you need to know about the Indian Geospatial Market
Want more insights on how geospatial technology is being adopted in various Industry Verticals?
If you are looking for more of such detailed insights, refer to the the report India's Geospatial Market and Prospects conceived by Geospatial Media highlights how geospatial technology can contribute to the success of these flagship programs and also in sustaining India's growth curve. The report provides a detailed analysis, trends and applicability of geospatial industry in India.