UAVs are fast emerging as the new surveying technique. In comparison with traditional topography surveying tools and even more modern techniques like laser scanning, aerial photogrammetry captured with UAVs is growing quickly due to lower costs, faster data acquisition and processing, higher accuracy and an impressive level of detail in outputs.
Realizing the benefits, AAM India is largely helping clients to use the power of UAVs and gain immaculate results in topographic surveys. The advantages of UAV surveying have been so impressive that many significant infrastructure projects in India are now utilising this surveying technique as well.
Topographic surveys using UAVs are aiding in gathering data for development of Economic Corridors, Inter Corridors and Feeder Routes to improve the efficiency of freight movement in India under Bharatmala Pariyojana Lot:4, Package – 3 (Madhya Pradesh & Gujarat). The aim is to build 125 km complete green filed corridors.
Sanchore Tharad Santhalpur Corridor
As pioneers of UAV surveying for many major projects, AAM India was recently engaged by DPR Consultants to survey the Sanchore Tharad Santhalpur Corridor. The Sanchore Tharad Santhalpur in Madhya Pradesh is part of the Green Corridor initiative and AAM India produced a topographic survey of this area using UAVs to capture the data.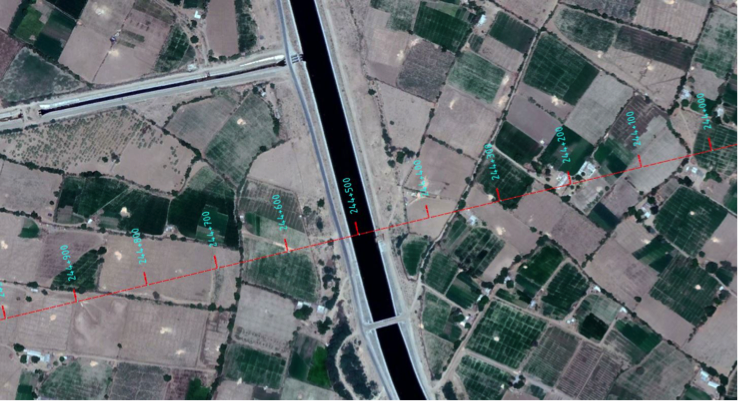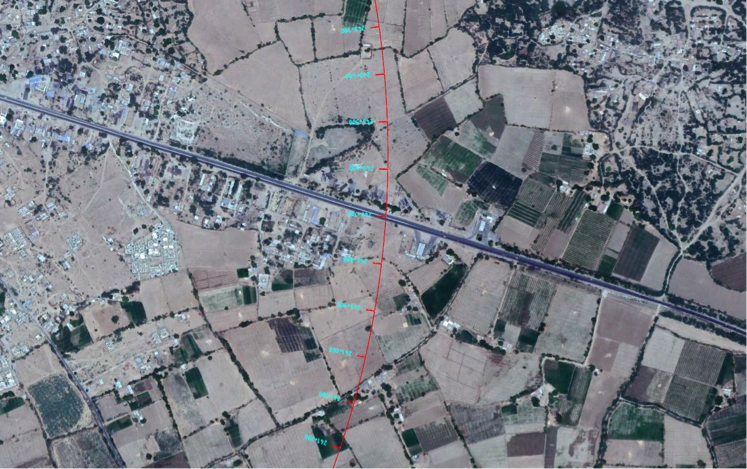 The expected outcome was:
Preparation of a detailed Topographical Map
Ortho mosaic
Point cloud
Laying the groundwork – What role DPR played in the project
DPR Consultants laid the GCP pillars of size 450x450x600 mm at every 5 km and TBM (Temporary Bench Marks) of size 150x150x450mm at every 250 m along the alignment. They also had carried out DGPS Traverse & Survey– it includes observation of raw data by using Dual frequency GPS, processing, network adjustment and submission of data in WGS84 Datum and TM projection system.
Additionally, they did the traverse to establish horizontal control traverse stations on the proposed road stretch running through from one GPS to another GPS station at every 5 Km. Circuit using Electronic Total Station instrument at maximum of 300m interval with an accuracy of 1 in 15,000 as per IRC standards. Upon which, DPR Consultants provided AAM India with the values of "Z" (height) to incorporate in its processing for geo reference of drone images to see that it is within the specified accuracy.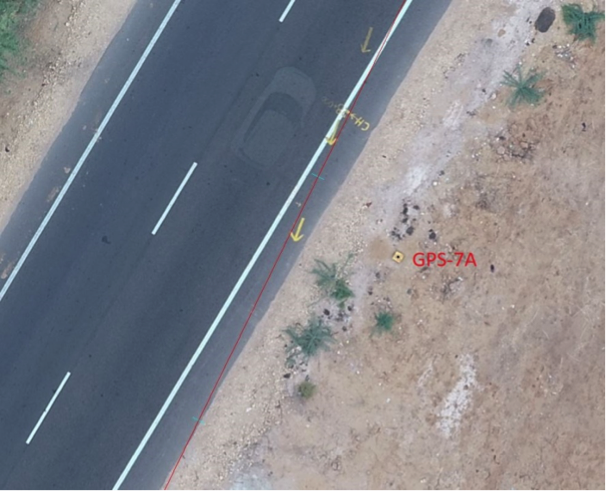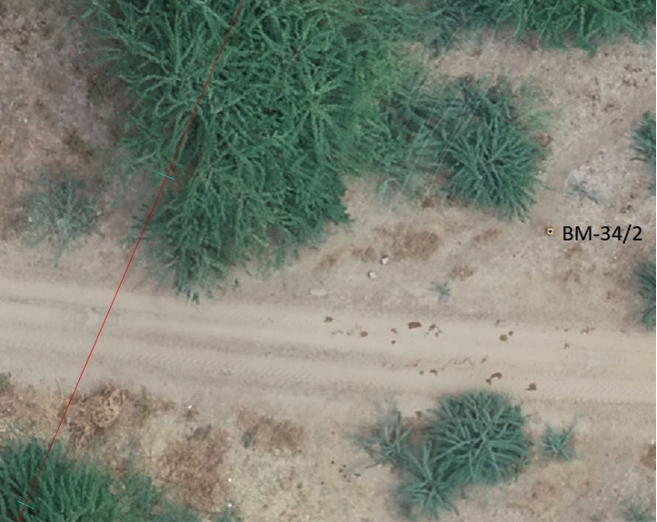 AAM India – Gathering impressive details from eyes in the sky
Using a DJI Phanotm 4 Pro with flight lines planned at every 1 km, AAM India obtained exceptional results. 42,000 images were captured and an Ortho Mosaic was created from the individual images. The Geo-referenced images were processed with Pix4d, which finds overlaps in images and looks for commonalities to build the larger mosaic. Lastly a 3D Point Cloud was created from the 2D imagery. The high level processing of imagery enabled AAM India to produce the required project deliverables.
The exceptional outcome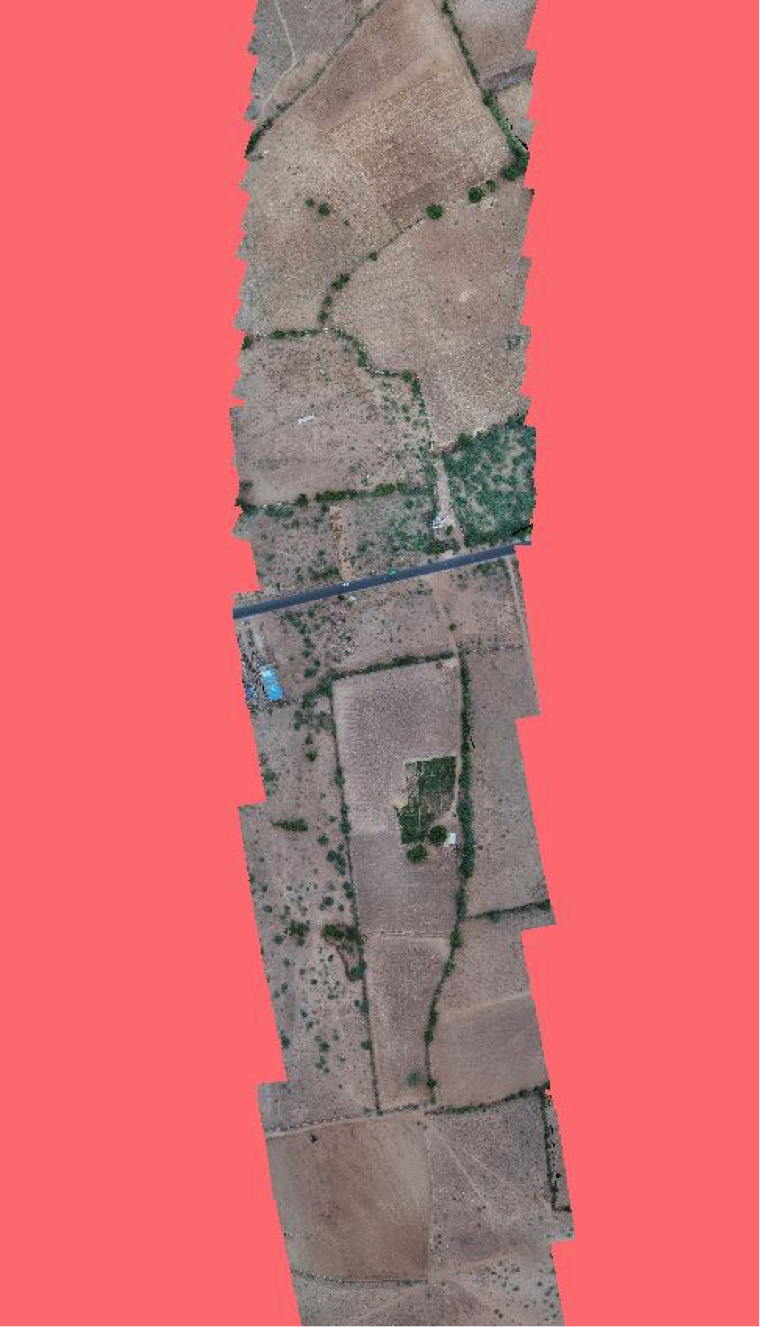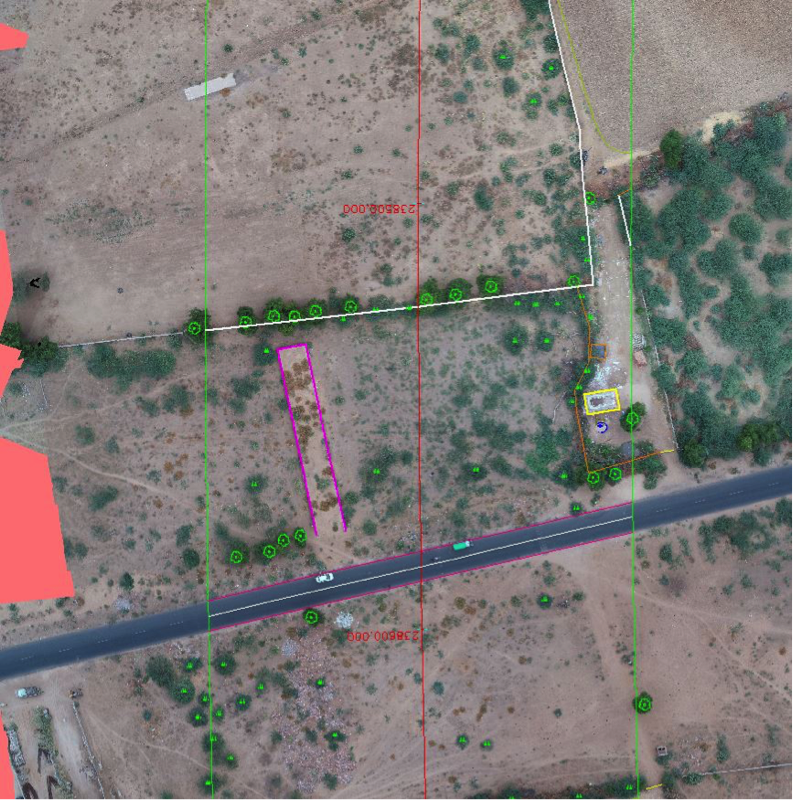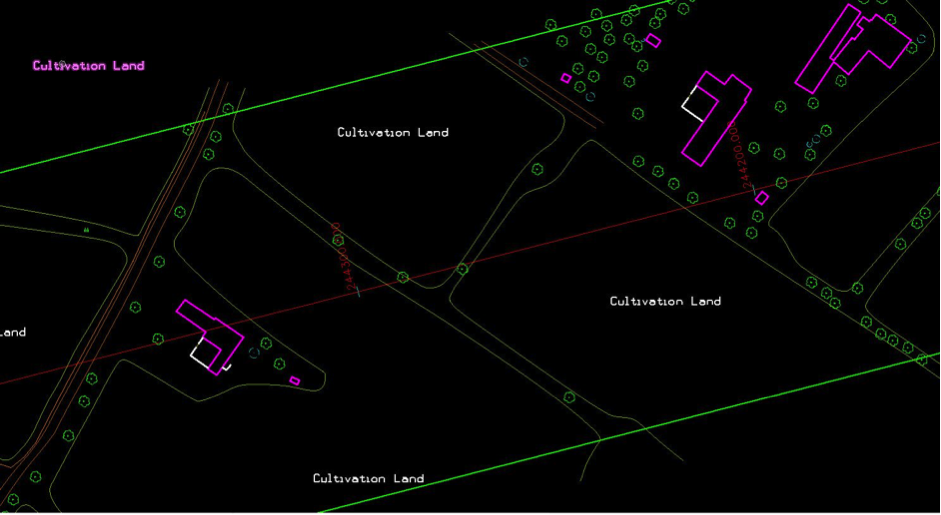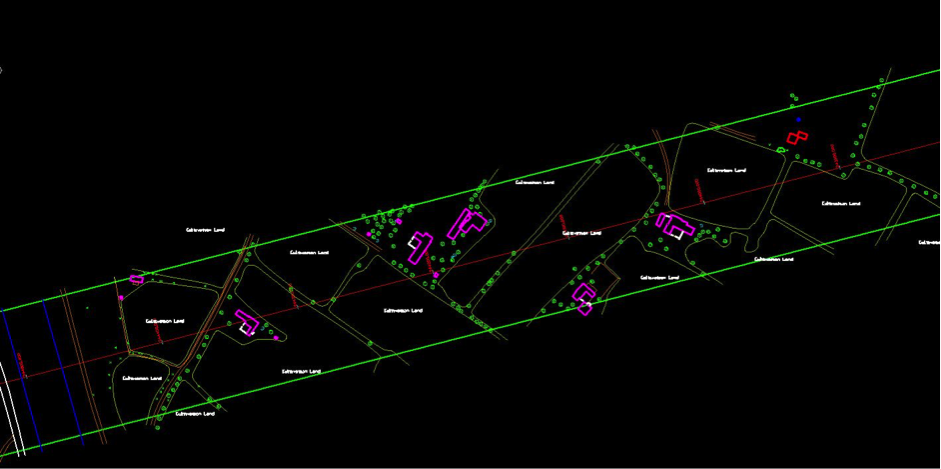 The final outcome of the topographic survey using a DJI Phantom 4 Pro helped to create a precise Topographical Map that enabled the process of building the Green Corridor more efficient in terms of time, cost and accuracy.
The success stories of AAM India reinforce the point that UAV surveying is a smart alternative as it eases the process of acquiring survey data and also lowers operating and manufacturing costs.