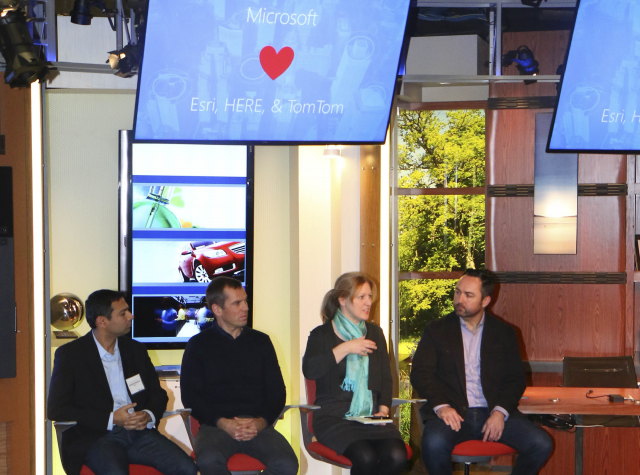 As 2016 prepares to go down in history as the year when collaborations beat competition between technology companies, Microsoft has cemented this business trend with another biggie. The tech giant has joined forces with the behemoths of world's mapping machinery — TomTom, HERE and Esri.
The goal is clear: Use the repository of geospatial data to enable global location-based services. On the top of the list sits connected cars technology, even as other services include powering smart cities, unleashing the full potential of Internet of Things (IoT), applying machine learning for predicting climate change, and leveraging location data to help businesses manage their logistics, fleets, and even customer engagement in a better manner. All in all, the emerging alliance is completely consumer-driven with a focus to create a new 'world graph' — a data index of physical places, objects, and devices and their interconnectivity.
Who is bringing what to the table?
TomTom: The Dutch company will integrate its maps, traffic and navigation services into Microsoft's Azure Cloud-computing platform. This would allow developers to build and manage location-based enterprise, mobile, Web and IoT applications in a more easy and flexible manner.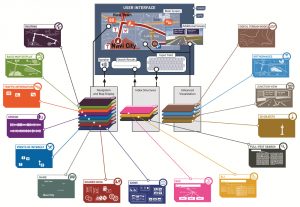 TomTom CEO Harold Goddijn is delighted by this collaboration. "Location is fast becoming a critical component of a broad range of applications and services. Teaming up with Microsoft will bring our technology to a much broader developer community on a platform they are already familiar with," he said in a statement to the press.
HERE: The Open Location Platform company, co-owned by German automotive giants Audi, BMW, and Daimler, has been a longtime Microsoft partner. The new collaboration will permit Microsoft to use HERE's data and services for improving the productivity of automobiles. You can expect Microsoft to leverage HERE's real-time road traffic flow and live public transit data services for this.
"We are entering a new era of services around connected cars in terms of safety, in-car productivity and making journeys more efficient. We don't think one single entity can do this by itself. It's going to take a collaborative effort," Ashish Pandya, director of corporate strategy for HERE, said at the Microsoft Technology Center in Detroit on Wednesday.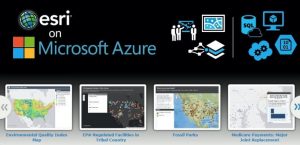 Esri: Microsoft is banking on this GIS market leader for powering its geospatial technology services and solutions for enterprise customers. A recently announced partnership told us that Esri's ArcGIS will be integrated into Microsoft's Power BI (Business Intelligence) set of business analytics tools to let enterprise users create dashboards, reports, and interactive basemaps to tell compelling stories using spatial data.
ArcGIS runs on the Azure platform and can ingest any real-time, location-based data. This includes weather data, social media feeds, live sensor data and location services data from companies like TomTom and HERE.
Microsoft + TomTom + HERE + Esri = ?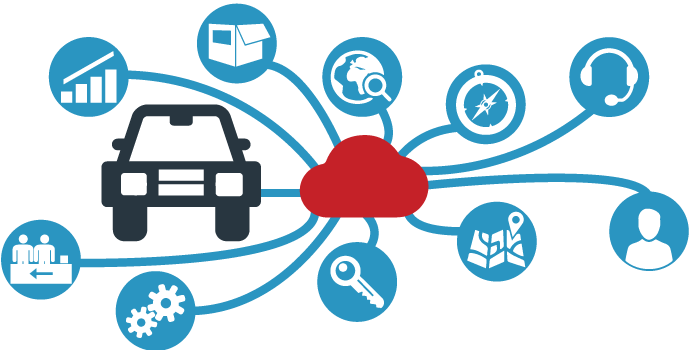 Let's take the scenario of connected cars — a technology that the US Transportation Department has proposed for all new cars to have. Kevin Dallas, Microsoft Corporate Vice President of Business Development, explained in a blog post that a partnership with TomTom, HERE and Esri would allow Microsoft to create solutions combining up-to-date mapping, traffic and weather data with a driver's schedule, to-do lists and preferences for personalized planning and routing. Intelligent cars of the future would be able to re-route away from accidents, recommend nearby restaurants and find commutes with good cellphone coverage for work calls. Data from road conditions, car sensors and driver behavior can be used for predictive car maintenance, leading to enhanced safety and efficiency of the vehicles.
When Microsoft sold off part of its Bing mapping unit to taxi aggregator Uber in June 2015, it justified the move by saying it wanted to "focus the company's efforts around core business strategy". Microsoft explained that will no longer collect mapping imagery, and instead will continue to partner with premium content and imagery providers for underlying data. These deals underscore just that line of attack.
Next on Microsoft's radar? Partnering with automakers to bring connected cars to life.