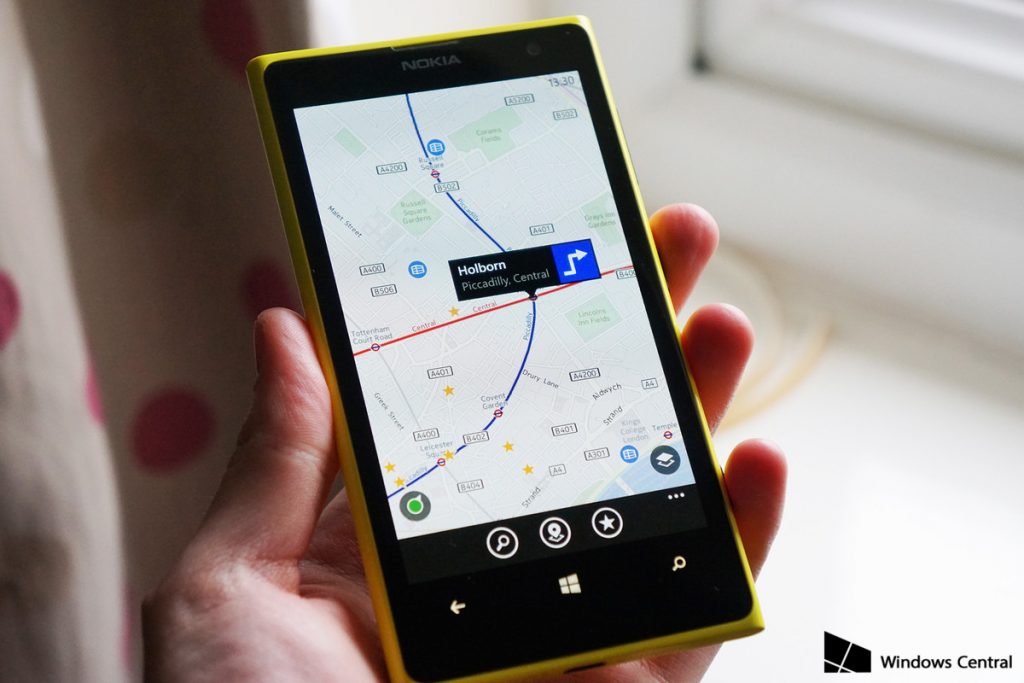 Even as women are known to be driving the app market when it comes to installation and even paying for paid ones, it has often been observed that men use navigation apps more than women.
And while much have been written about the men having a better sense of direction in general, and gender biased approach of the navigation apps in going for user-selectable voice-guidance upgrades from male celebrities, what is not known is why navigation apps are not picking up fast enough with women.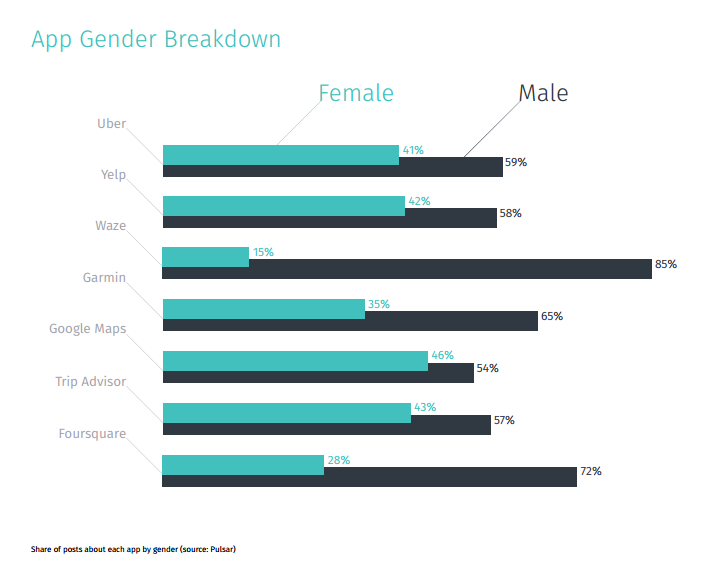 Now it turns out that the reason is because women are generally more relaxed with the issue of being late. They are also less interested in mapping as a category. Further, women's lower confidence in mapping abilities — compounded by the 'stereotype threat' that women are popularly reputed to be worse at reading maps — means that female map users are likely to be substantially impacted by design cues and affordances in the mapping software they use, reveals a innovative social media-based analysis by HERE. The difference could also be attributed to men's perception of estimated time of arrival (ETA) and plans as rigid, making the violation of these frustrating.
The research was done in collaboration with audience intelligence platform Pulsar and its research arm FACE.
ALSO READ: How safe are autonomous cars?
What the research found
The Pulsar research used Twitter API to identify the gender of people publicly discussing navigation apps. The team ran two English language keyword-based searches:
Mapping and navigation behaviour, tracking keywords such as "I'm lost" and "looking to get to".
Mapping apps, tracking 15 apps (including Google Maps, Waze and Yelp) by name.
Data was collected from public social media channels such as Twitter, Tumblr, forums, blogs, and review sites (e.g. Google Play store app reviews). Facebook posts however were avoided since there were questions over data accuracy and generate qualitative insights.
The social media data gave research team the ability to quantify a huge difference in interest in mapping apps. It was found that women talked 18% less about maps as a category, and substantially less about individual apps, too.
The sheer number of posts analyzed – over 1 million — also ascertains the robustness of the research and its findings.
"One of the results was that women are less interested in mapping as a category… Women are more flexible in getting around — they just want something that works — but the research showed that men are happier to have several options when it comes to apps," said Anja Niehof, head of IoT consumer and customer insights at HERE.
On the behavioural side, a combination of text analytics and qualitative content analysis revealed distinctively gendered practises. For example:
Men were vastly more likely to share disruption via Waze's automated messages:

On the other hand, women were found to be more willing to share their own weaknesses or errors, a behavior found to be almost non-existent among men. This could be attributed to the assumption that women were leveraging their own fallibility to appear more likeable, known as the Pratfall Effect:

Insights such as these and many more helped the research team to understand that product issues have led to category issues — maps do not fit women as well as they do men. As a result, women tend to engage with mapping apps less across the board.
How the research can help
The innovative approach to the research makes a huge difference, offering qualitative data on a much bigger scale than traditionally available. While the research opens up a wider horizon in terms of "what a map should do", bringing in considerations of imagination, as well as efficiency and spontaneity, alongside planning in advance, it is believed that the findings will also help design and product teams in tech companies to build against "designer-as-user" assumptions and consciously guard against bias in their feature development process. The ability to quantify insights from exploratory work (e.g. degree of interest in mapping as a topic) now enables the research to persuade stakeholders in a technology company who like 'hard numbers' over purely qualitative insight.
Another aspect that the findings are expected to help with guard the product teams against unintentional gender-bias creeping in their designs. While technology use is now nearly universal for both genders, biases in design demographics and methodologies indicate there is still a high risk of technologies reflecting a masculine bias. Technical teams in tech companies are consistently extremely male-skewed — only 19% of Google's technical team is women, this is 17% for Facebook's  and 13% for Twitter. Male-dominated design and development teams are therefore at substantial risk of building gender-biased products: both in terms of prioritising a masculine user's needs and imposing masculine norms in the view of the world they portray.
ALSO READ: Facebook opens up its AI-powered mapping service for OSM community