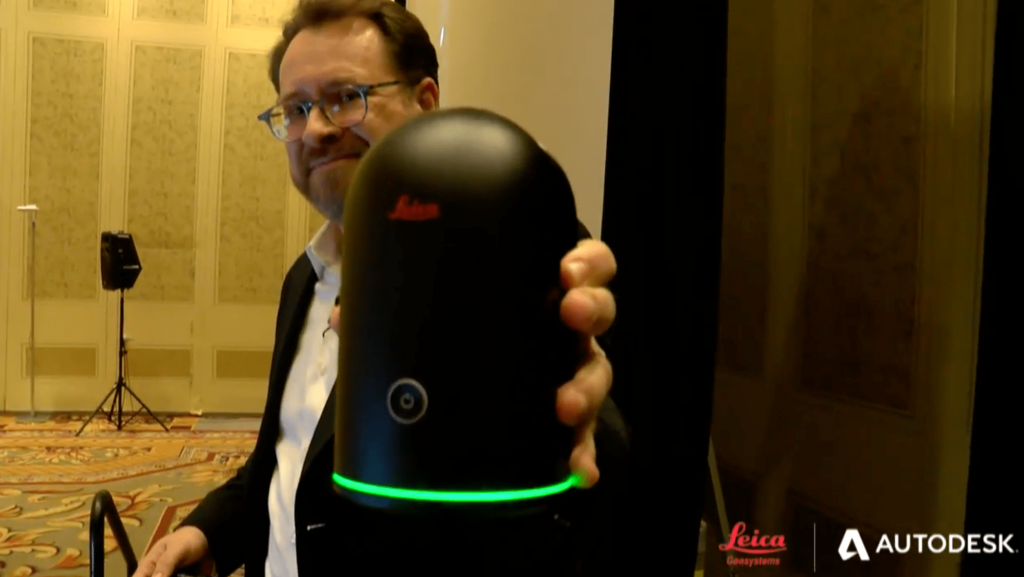 Leica Geosystems and Autodesk finally broke the suspense, and what they have unveiled is truly amazing! The Apple of Laser Scanners is finally here which can help you scan indoors with ease! Meet BLK360 & the Recap 360 pro. All you need to do is push the start button, collect data through your iPad and start experiencing Reality Capture!
What is Leica BLK360 Laser Scanner?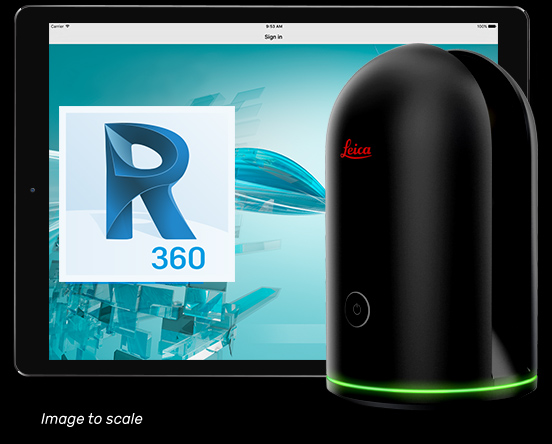 Leica BLK360 is a truly amazing laser scanner, that fits in your hand, you can carry in your pocket, take it to places that a bulky laser scanner is hard to carry. It's trendy, stylish, easy to use and looks like the Apple of the laser scanners.
Key Features of Leica BLK360 Laser Scanner
Smallest Scanner – 4" width x 6.5" height
Lightweight Weight – 2.2 LBS or 1 kg
Fast and On-the-fly 3D capture – less than 3 minutes for full 360° capture
Sensors – Visible, Laser, Thermal
Easy to use – Start scanning with the push of the button
Resolution – Selectable resolution settings with 360,000 laser scan pts/sec
Scan Control – Through iPad connected via WiFi mode
What is Autodesk ReCap 360 Pro?
Autodesk ReCap 360 Pro is a reality capture and 3D scanning software that helps make building renovation, construction verification, and complex modeling projects more efficient. Key features include automatic scan registration, point cloud viewing & editing and collaboration.
Key features of Autodesk ReCap 360 Pro
Available on desktop, the web and mobile (to be available early 2017)
Control all aspects of the reality capture process remotely on the ReCap 360 Pro app for iPad.
Automatically register and visualize scan data in the field.
BLK360 and ReCap Pro – How does it work?
BLK360 First Look
Pricing & Availability of BLK360 & the ReCap 360 Pro
The device Leica BLK360 costs $ 15,990 and comes with the following BLK360, transport shell, battery, charger, global adaptors. A 1-year subscription to ReCap Pro® with advanced support is included. ReCap Pro® licenses come standard with access to ReCap Pro® for mobile.
The product can be ordered online at https://lasers.leica-geosystems.com/blk360
This blog was last updated on 8 May, 2017.