Marjolein Jansen will become a member of the Dutch Kadaster board of directors from 1 October 2019. From 1 January 2020 onwards, she will also become deputy chairman, board of directors at the Kadaster. Consequently, she will fill the place that arose from the departure of Dorine Burmanje and the appointment of Frank Tierolff as chairman of the board of directors.
Various board positions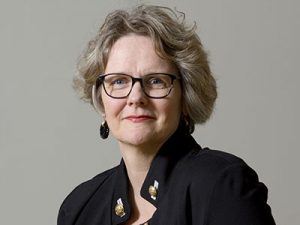 Marjolein Jansen has held various board positions over the years. For example, she has been active as vice-chairman of the Executive Board of the VU (Free University) Amsterdam and responsible for the broad management of business operations within the organization. Her portfolio included IT, finance and HRM. Before that, from 2009 to 2012, she was Deputy Secretary General for the Ministry of Education, Culture and Science. Marjolein also holds a number of additional positions, including vice-chairman of the Sail Amsterdam Foundation and member of the supervisory board of the Moerdijk Port Authority.
Read more: Dutch Kadaster appoints new chairman
Open and accessible
Frank Tierolff: "I got to know Marjolein as an open and accessible person and look forward to her arrival. This completes the Kadaster board of directors and guarantees diversity within the board. Her vision, connection and decisiveness in combination with her sense of organizational and political administrative relationships are of great added value for our organization." Wim Kuijken, chairman of the supervisory board: "The supervisory board sees Marjolein as an experienced director with excellent contact characteristics and knowledge of organizational development. Together with Frank, she will be able to achieve the set goals in an inspiring and effective manner."