Natural disasters in 2018 wreaked havoc across continents, leading to thousands of deaths, huge loss of infrastructure and a financial loss of a whopping $155 billion dollars.
From the earthquake in Papua New Guinea to floods in Kerala and wildfires in California, disasters struck all corners of the globe.
Hurricanes also caused a lot of damage in the USA this year. Asia too witnessed a lot of natural disasters and huge loss of lives.
Let's have look at the most destructive natural disasters in 2018:
California Wildfires
In California, more than 1.9 million acres were gutted in around 8,500 wildfires. 2018 was the worst wildfire year on record, according to Cal Fire. 86 people were killed in the Campfire last month and it lead to loss of an estimated $10 billion.
The 2018 California Statewide Fire Map shows the areas affected and the extent of the fire.
Earthquake and Tsunami in Indonesia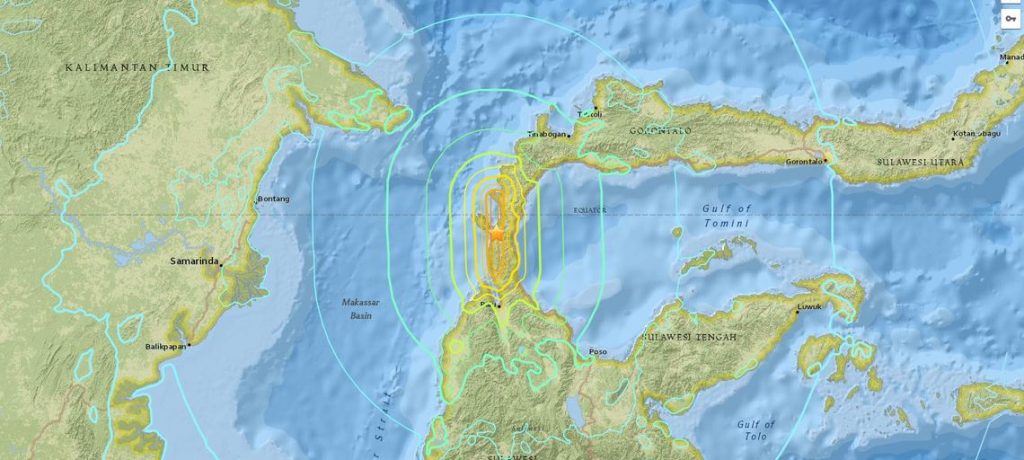 An earthquake of 7.5 magnitude on the Richter scale and the Tsunami that it triggered left 1200 people dead and 61,000 injured in the Indonesian Island of Sulawesi in October.  The maps show the areas affected.
Kilauea Volcanic eruption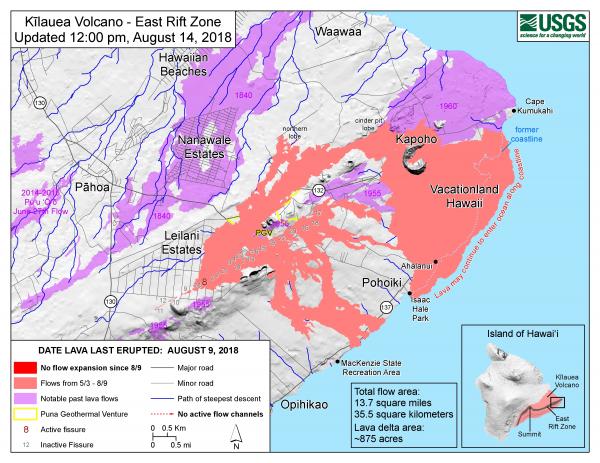 Kilauea volcano in Hawaii exploded this September. There were no deaths from this eruption but the cost of damage is expected to be around 1 billion dollars.  The map shows the
Typhoon Mangkhut
Typhoon Mankhut hit northern Philippines in September. It was the most destructive typhoon in Philippines since 2010. 130 people died in the typhoon.
Kerala Floods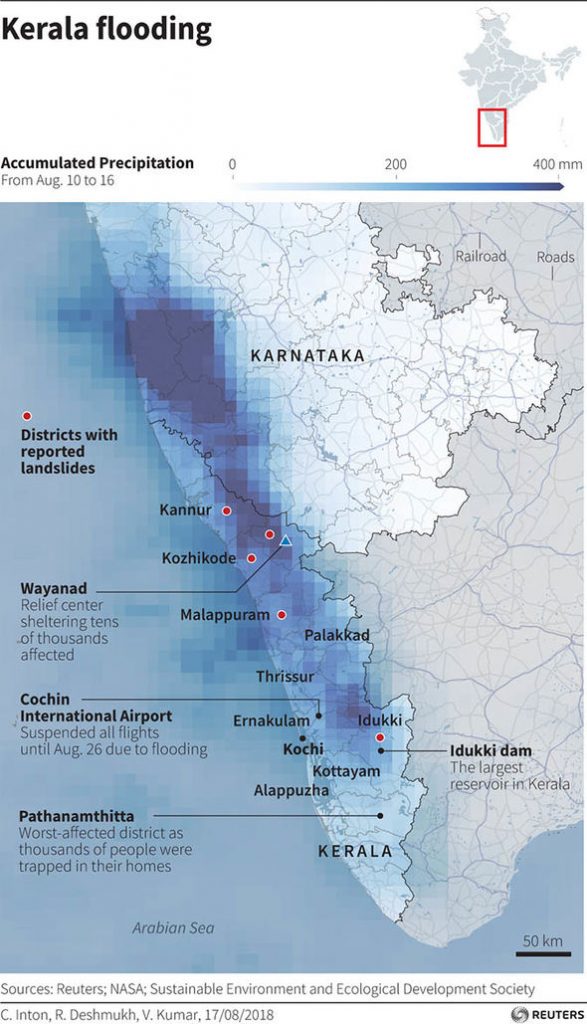 Massive deluge in the southern Indian state of Kerala caused widespread devastation, left over 300 people dead and thousands homeless overnight. Relief agencies, charitable organizations, philanthropic endeavors, the Indian Armed Forces and the Kerala state and central government of India were all engaged in disaster relief and rescue operations in the state.
Hurricane Michael
Hurricane Michael was the third-most intense Atlantic hurricane after 1935 Labor Day hurricane and Hurricane Camille of 1969, as well as the strongest Atlantic hurricane to form in the month of October since Hurricane Wilma. It affected US, Cuba and other Central American countries. More than 30 people died in Hurricane Michael.
Papua New Guinea Earthquake

A 7.5 magnitude earthquake hit Papua New Guinea last week. The Red Cross, Australia and New Zealand have pledged aid. 36 people lost their lives in the earthquake and the number is increasing. The map by USGS shows the epicenter of the earthquake and the region in its range.
Mexico City Earthquake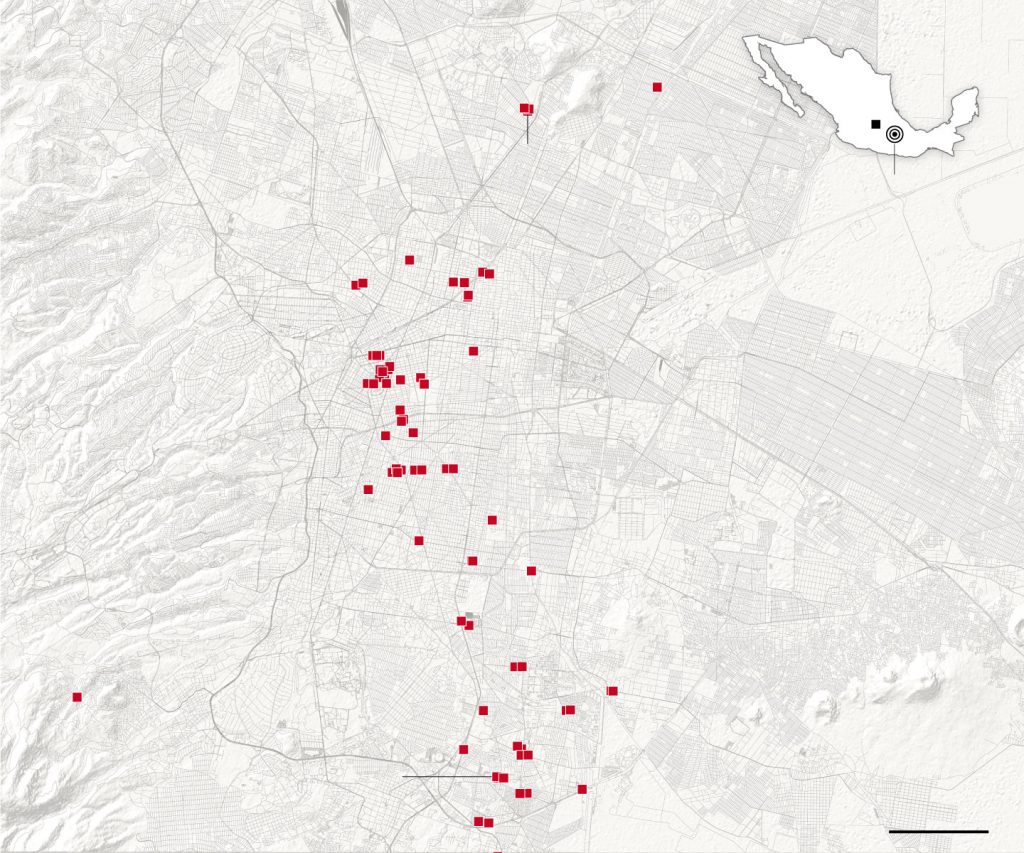 A 7.1 magnitude earthquake struck 80 miles southeast of Mexico City in February. The earthquake left behind a trail of destruction and lead to damage worth billions of dollars.
Hurricane Florence
Hurricane Florence leads to severe damage in the Carolinas in September 2018. It lead to the loss of around $18 billion and resulted in 53 deaths. The above Google Crisis Map shows the damage and the areas.