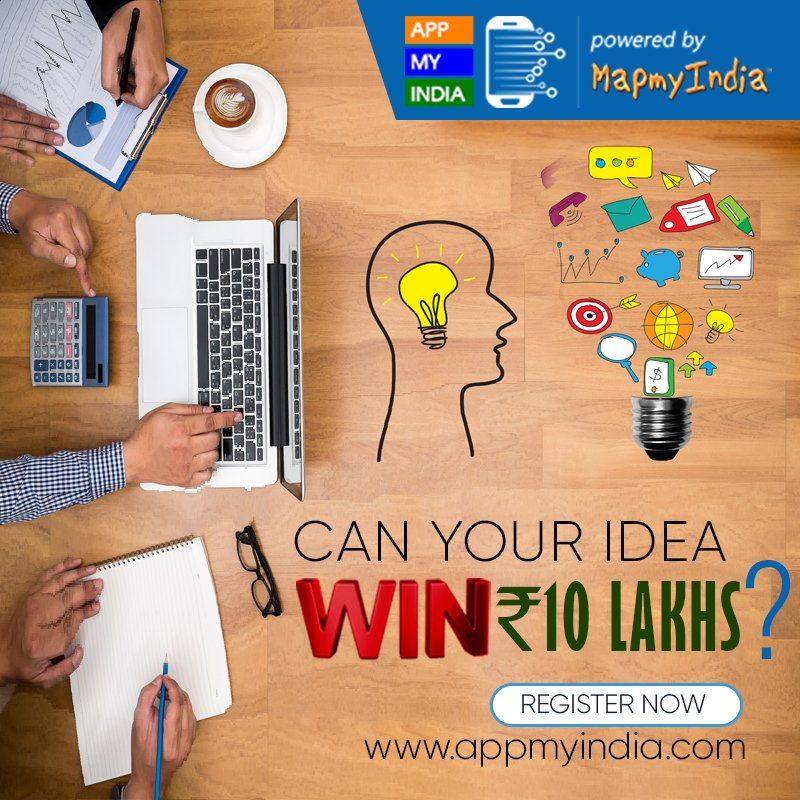 MapmyIndia a digital pioneer in providing most comprehensive and information rich digital maps of India is all set to launch a startup competition in India promoting location technology.
Fabricated on the theme of Smarter India, this startup competition in India is inviting all students, developers, innovators and creative thinkers to help build a smarter tomorrow through 3 contests ― aimed at generating innovative ideas, groundbreaking apps and marketable ads.
AppmyIndia is MapmyIndia's developer platform that enables growth and powers business and innovation. Incorporation of navigation APIs, tracking APIs, data visualization APIs, Map & Advanced Map APIs, and custom APIs can unlock the potential of location intelligence for consumers, automotive, government agencies, enterprises, start ups – the possibilities are endless!
Do you intent on building a smarter tomorrow? If yes, you are invited to participate in any of the following categories:
Appathon – Mega App Developement Hackathon
An Appathon by MapmyIndia is an event in which p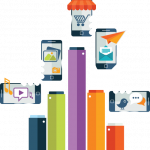 rogrammers and developers collaborate intensively over a software project. In the Appathon contest, young and energized people can work on the project by creating a team to develop their own solutions to existing business and societal problems by integrating location-based services. Participant solutions (entries) should be a mobile app (Android / iOS) which has to be uploaded to AppmyIndia's website.
Adathon – Mega Ad Making Competition 
Adathon in a true sense is celebration of creativity through impeccable storytelling of MapmyIndia brand. It gives an
opportunity to all the participants to showcase their creativity, thinking and storytelling. Participants can come up with an unique TV Ads (and Print too) by which everyones attention can be gathered for Location Based Technologies under MapmyIndia's branding.
Ideathon – Mega Open Innovation & Ideation Competition
Ideathon by MapmyIndia is an open innovation contest wherein participants can post well-researched idea about app/service/product/process which can be seen as a solution for the existing social or business problem by using location-based
technology utilizing creative problem solving and practical use cases which can be scalable and efficient and can be game changing.
Timeline:
The registration for all the above categories for AppmyIndia startup competition in India started on 3rd September. Last date of submission is 29th October and the grand finale is scheduled at Bengaluru on 15th November.
The jury:
The jury consist of some top-shots from the industry: Mr. Rakesh Verma, Managing Director & Chairman, MapmyIndia; Mr. Surojit Chatterjee, Chief Product Officer, FlipKart; Mr. Karthee Madasamy, Managing Director, Qualcomm Ventures; Mr. Rohan Verma, Chief Technology Officer & Director, MapmyIndia; Mr. R. Sundar, Ex-Director, Times Group.
Last but not the least:
Cash prizes, API Credits and goodies worth 10 Lakh are up for grabs!