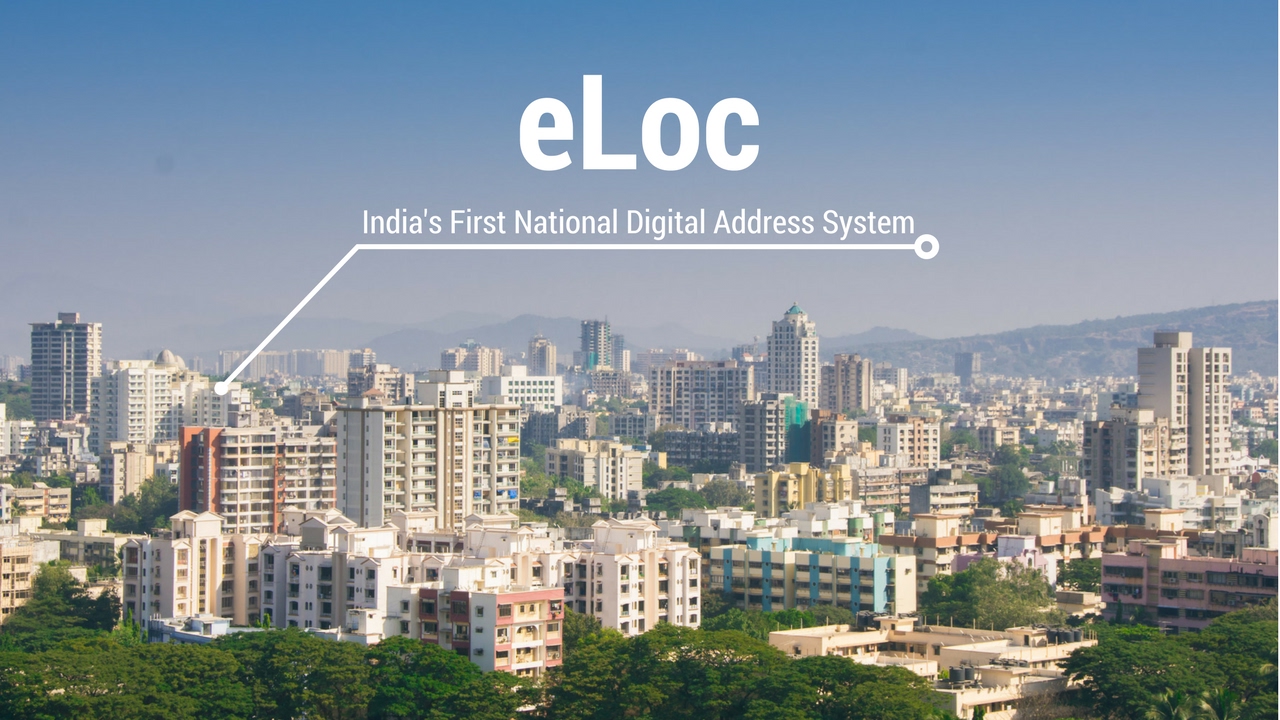 The Indian government has embarked on a mission to put in place an e-enabled address, which when completed, will put us on a par with world's developed countries like the US or UK. The Department of Posts, under the Ministry of Communications, is working on a pilot project to create an e-directory of all properties. The project has already been launched for three postal codes in national capital, Delhi, and the adjoining Noida. As part of the project, the Department of Post will allot a six-character alphanumeric address for every property that falls under that area.
To implement the project for these three pin code areas, the Department has roped in MapmyIndia's eLoc digital address system. Once implemented, the lengthy, complicated addresses will get a six character digital address, with access to information like location, covered area, demographics etc. of individual houses, buildings or assets.
"To advance the Government's initiative of Digital India and leapfrog our country to the forefront of the digital world, India needs a digital identity for every physical address. We, at MapmyIndia, are pleased to share that the Department of Posts, under the Ministry of Communications, has decided to pilot our Smart Digital Address System – eLoc (e-Location). It is a matter of pride that our government has accepted the immense value of digital e-Loc addresses in its drive – Digital India," said Rakesh Verma, Managing Director, MapmyIndia.
In India, the house numbering system varies from place to place. In addition to that, the complicated issues of dialects or languages and addressing systems keep on changing from state to state. In a situation like that, an e-enabled address will be a standard six-character code whether it is in Andhra Pradesh or Kashmir. This will also help the government in identifying the buildings, and the number of flats in those buildings.
"eLoc is the most simple, precise and powerful way of locating addresses, navigating to them and sharing information about addresses/places/buildings/flats etc. There is no need to commission surveys and reinvent the proverbial wheel. The information already exists with MapmyIndia and can be customized according to the needs of the individual customers. This not just saves costs but also speeds-up the delivery," said Verma. He added that this will benefit hundreds of millions of Indians, millions of Indian businesses and thousands of government departments at all levels across India.
The system is not meant to replace the physical address, but it additionally brings the far-reaching benefits of location technology to digital India because it is simple, precise and ready-to-use for free. eLoc makes individual commuters' and travellers' lives much easier through quick and precise navigation to a destination, enhances field delivery/visit capabilities and profitability of businesses across e-commerce, transportation, taxi aggregators, field operation and logistics-heavy sectors, and enhances the productivity of government services, delivery and taxation at a property level.
The system will help Indian travellers and commuters search, share and navigate to any destinations' exact doorstep far more easily and quickly. It will also reduce time, money, fuel wastage and expenses for businesses in e-commerce, transportation, logistics and field operations domains. Finally, governance at all levels, across urban and rural levels, will be empowered with much more productivity and transparency when it comes to the delivery of civic amenities such as electricity, water, gas as well as property tax administration and tax evasion detection.
Since house addresses are not available on Google Maps because properties in India are not traditionally geo-tagged, this will also make it easier for taxi-app services like Uber, or Ola in finding a location. So for example, if you want to go to your friend's house, and if you enter the house address in Google, it will not find it. It will ask you to point it out on the map. There you can put that location on the map and it will easily be able to find the route to that address. That is the biggest advantage.
What is e-LOC
To put simply, eLoc can be seen as the Aadhaar system of addresses. It is a short, 6 character code (for e.g. 8GDTYX, or MMI000), which is easy to remember, share, type and provide. According to MapmyIndia, it is a comprehensive 3D digital map database and turn-by-turn navigation solution, which allows you to see the precise map location of that place, get turn-by-turn directions to the exact entrance doorstep of that place, and also see information about that place besides its location, such as reviews, photos and other information provided by the place's owner, businesses and governments.
According to a statement from MapmyIndia, "This unique address identifier unlocks each piece of contextual information related to that particular building." The company has capitalized on its robust, feature-rich and comprehensive map data for India that has been professionally created for more than 20 years. It has over 2 crore eLocs already made and ready-to-implement, and each is attached to over 100s of attributes specific to that exact location.
The eLoc system currently covers land parcels, metro pillars, road tunnels and any point in India. Just because a place does not have a property does not mean it will not have an eLoc.
"We believe eLoc is a game-changing milestone in India's history, and like mobile phones helped India leapfrog other countries, eLoc will leapfrog India to the forefront of mapping and navigation convenience and capabilities compared to the rest of the world," Verma said.