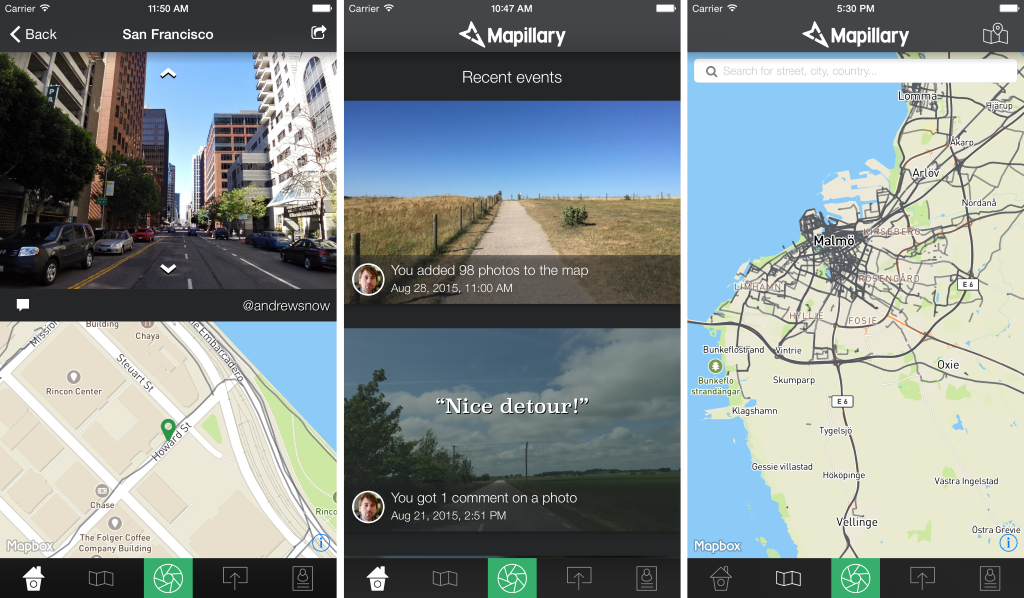 Street-level imagery platform Mapillary is taking mapping to a new level. The photo sharing community has made mapping easy by giving open access to OpenStreetMap. The feature allows users to click pictures using the app on their Android or iPhones devices, which they can upload on OpenStreetMap directly, where anyone can use it.
To get started, you will need to create an account, go to the camera screen, select walking or riding mode, tap the green "Start" button and start moving. Keep the camera straight in horizontal orientation (either in your hand or use a mount) and the app will automatically capture photos for you.
The app will store location information and save photos in sequences. Once you are done with taking photos and want to start a new sequence, press the red "Stop" button on the app. To make the exploring experience nice, try to capture at least 10 photos in one sequence. All photos and location information will be stored on your phone until you choose to upload them to Mapillary.
Once you upload the photos to Mapillary, they are available for map editing in OpenStreetMap. The photos are useful for capturing features you can't see on satellite imagery like building information, road conditions, traffic signs etc.
The app is also great to visually describe an object. For example, sometimes the goal is not to edit the map in the strictest sense but to enrich the information it contains by linking an image to an existing object. And here, Mapillary works by geo-tagging the photos with GPS coordinates.
Once the captured images have been made public on Mapillary, the entire mapping community can be benefited from it. Once your photos upload on OpenStreetMap, you can use software like the iD editor or the JOSM editor, to start editing on OpenStreetMap.org with the iD editor.
Click on Map Data and tick the Photo Overlay box on Mapillary. All images captured on Mapillary will be visible for you to do your edits. You can also include detected Traffic Signs by ticking Traffic Sign Overlay.