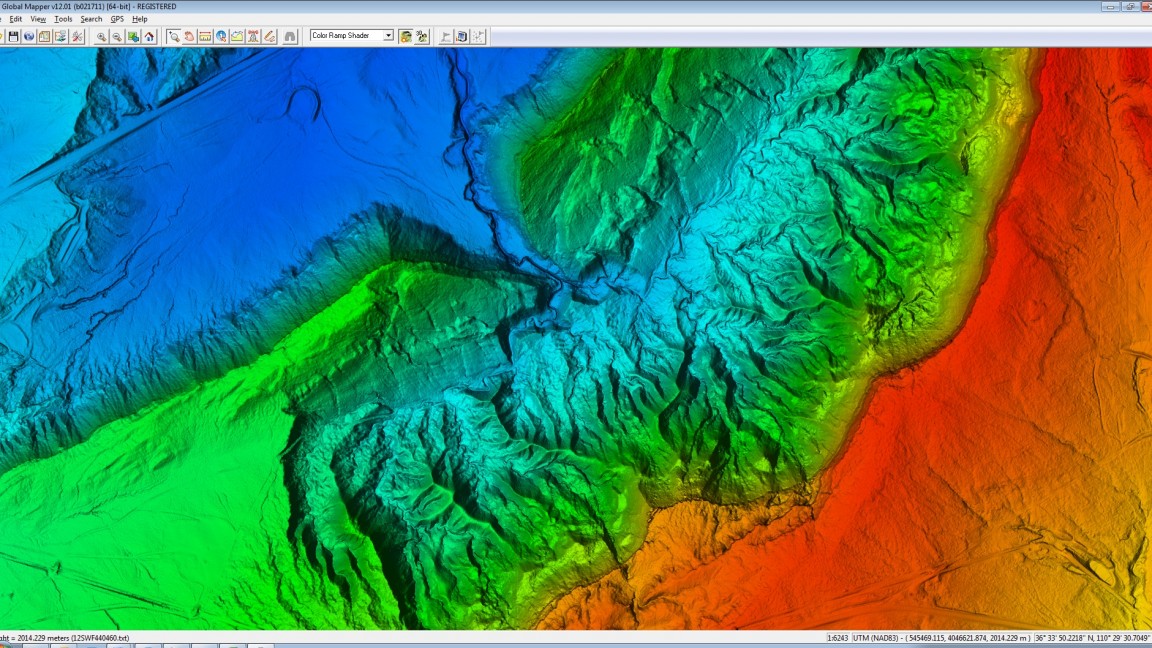 While Lidar and aerial photo capture may be enjoying a large and increasing international market, we don't see any company forthcoming to invest in LiDAR in India on a large scale for fear of burning its fingers; government policy on aerial data collection has been unclear. However, it seems signals are now turning green for a private sector eager to conduct an aerial survey here. India has always been interested in the processing of data and so it's logical that Indian companies have shown interest in the processing of the millions of laser points we call point cloud. A number are now capable of classifying LiDAR data, creating terrain models etc. for various domains including cartography, mining, power and telecommunications network industries. We will see the growth of much smaller companies capable of providing processing services at very low margins and bring in competitive pressure.
For Indian geospatial companies, the path to a success story will then rely on their capacity to adapt by providing value added services to their partners/clients; and by positioning themselves as integrators of holistic solutions.
3D Lidar data might support major cities in India that lacked basic geospatial data for their management. Flooding problems in Mumbai, tsunami damage and flood-related heavy damage to oil refineries in Gujrat were pointed to as applications for which 3D data was crucial. The ambitious Indian Government project for urban renewal of 63 cities (JNURM) will cost Rs. 12,05,360 million and a fraction of this investment could help in providing data to guarantee the success of the mission. Therefore government concerns should be addressed within a geopolitical context and a workshop held at which the issue of security and high-resolution data might be discussed. Further, airborne remote sensing needed to be deregulated and the process for obtaining survey permission made more efficient and transparent. The geospatial education system will need to look at LiDAR as an important remote sensing option and build it into the curriculum. Like we have seen in the other data processing sectors, once there is an abundance of well-trained professionals, the pricing strategies will be one of the next controlling factors. The private sector should come forward with investment and government should play the role of facilitator in encouraging this development.
Where is the usage of LiDAR in India?
These are the various projects, where we can see the usage of LiDAR in India from a geospatial perspective.
Power line transmission and pipeline corridor planning
Earthquake study and disaster management
Space and planetary studies
Urban modelling
Oil and gas exploration surveys
Transportation studies and surveys including road, rail, air and sea.
Climatic study
Flood risk mapping
Forestry
Study on airport exclusion zones
High-resolution mapping
3-dimensional modeling of structures
Engineering and construction surveys
Real estate development
Coastal zone mapping
Rectification of satellite imagery
Originally Published as : LiDAR in India on LinkedIn