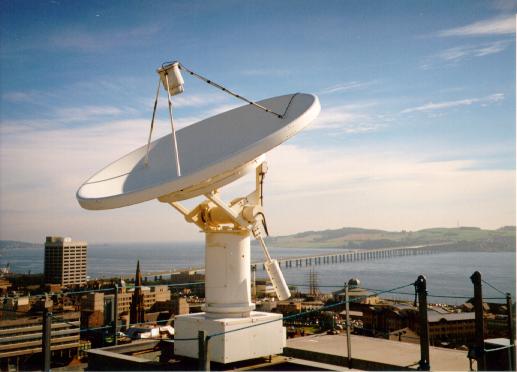 One of the key space assets of the UK, the Dundee Satellite Receiving Station (DSRS), has decided to go for crowd-funding to keep itself afloat. The station has for almost 50 years collected satellite images and data on extreme weather events, environment, atmosphere and marine activity from several satellites circling the planet.
However, towards March-end, Natural Environment Research Council, which supports services for the UK scientific community, pulled the annual funding of DSRS. Subsequently, it has been decided that DSRS which happens to be Scotland's only satellite ground station, would be closed and some of its services transferred to the south of England unless new funding is identified to cover its annual operating costs.
"I'm Neil Lonie, the Station Manager for the Dundee Satellite Receiving Station (DSRS), which has downloaded and stored images of the Earth from space for 50 years," read the touching message from the DSRS ground station manager on www.gofundme.com, a free online fundraising platform.
"Can you help DSRS with at least 3 months funding to stop the dismantling and succeed?" read the SOS.
Dundee is one of the main ground stations in the UK and has been receiving and archiving data from Earth observation satellites on a daily basis since 1978. Its archive contains over 200,000 recordings from polar orbit satellites with coverage of Europe and the North Atlantic as well as images from geostationary satellites providing global coverage.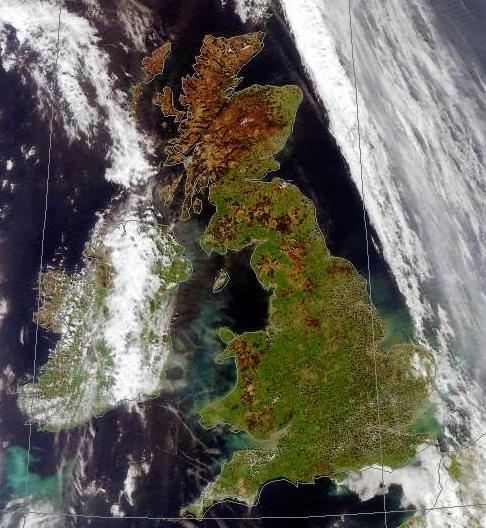 "Although we are small compared to something like NASA, there are several thousands of users accessing the free imagery and over 5 million images downloaded each year. Our reach is also global," Lonie told Geospatial World.
"For example, we have had feedback from a University in India where they use our images to produce weather forecast information that supports more than 20,000 poor farmers in their region, while others in South America use imagery for teaching."
The station grew out of academic and student projects in electronics and communications during the 1960s and 70s.  Over time, expertise and equipment were developed in-house which saw the facility grow into a full-fledged data receiving station — a pioneering work at university level. Today, the station is well known for the satellite data collecting service it offers to a wide variety of users, particularly to support environmental scientists.
The overall user base now extends far beyond this community with the station's website seeing 5 million-plus images downloaded each year by thousands of users across applications. In the last year alone over 7 million images were downloaded for free.
What is DSRS and why is it important
"Built in the days of the 'Space Race' by keen students and faculty members, the DSRS is one of the longest-running and most successful space missions in UK. Building on a heritage laid down by Sir Watson-Watt, the father of radar technology, himself a Dundee graduate, DSRS has provided freely accessible imagery over its lifespan," added the message from Lonie on GoFundMe.
Over the years, the station has provided information to support studies in various fields. Some of its important works include monitoring the Fastnet yacht race storm of 1979, the Buncefield oil depot fire in 2005, volcanic eruptions in Iceland and at Mount Etna, forest fires, severe winter conditions in the UK and Ireland, Atlantic hurricanes and tropical cyclones. The archive was also used for a long-term investigation of aircraft contrails.
"Alongside that, there is much wider interest in what the Station does, especially through the archives of images that are freely available via our website," emphasized Lonie. He added that there are many others that use the facilities such as teachers, students, national weather services, satellite operators, flight planning services, pilots, sailors, outdoor activity enthusiasts and the general public.
Currently the station has five operational tracking satellite dishes for polar satellite reception and a number of fixed position antennas for signals from geostationary satellites. In-house expertise ensures a high success rate for collecting data (generally above 99.9% annually) and fast delivery for time-critical applications such as fire monitoring.
Unique geographic position
Dundee's unique geographic position in the high northern latitudes makes it fit for the reception of "real-time" satellite data covering Europe, the North Atlantic and the Arctic from satellites in the polar orbit. It can also procure data from geostationary satellites giving global coverage.
With the largest deposits of frozen methane lying in the tundra regions of Canada and Russia, Dundee's data collection ability makes it crucial for linkages to researchers in the key area. Release of methane into the Earth's atmosphere is known to be a potential future key contributor to global warming. At a time of ever increasing "climate instability", when very little coverage of ocean mechanisms and the Antarctic is available, and the loss of the DSRS basic functionality in supporting atmospheric scientific research would be a grave loss.
What happens now
Time is of the essence here. Once NERC ended its financial support, the University of Dundee announced that the station would no longer continue to operate. However, the facility remains intact for a few months as the varsity mulls options for its future. But as soon as the equipment is decommissioned, the opportunity to save the DSRS operation will be gone.
The station is now seeking alternative financial backing to not only continue the operations, but to launch the next weather-climate "mission". "We see this as an opportunity to "reboot" the station and engage yet more with the public, while we continue to support the efforts of climate change scientists in the UK and worldwide," Lonie adds.
Its initial target is to raise £65,00 to demonstrate financial independence from the university. This would ensure that that the DSRS Site remains fully operational with key staff for at least another three months.
As part of its longer term funding, it also plans to upgrade existing infrastructure and extend capability to acquire data from new and more sophisticated satellites; improve the website and enhance public ease of access and use; strengthen the international educational and outreach focus; and become mobile-friendly with equivalent facilities available "on the move" to ensure data accessibility.
For more information and contribution, click here.