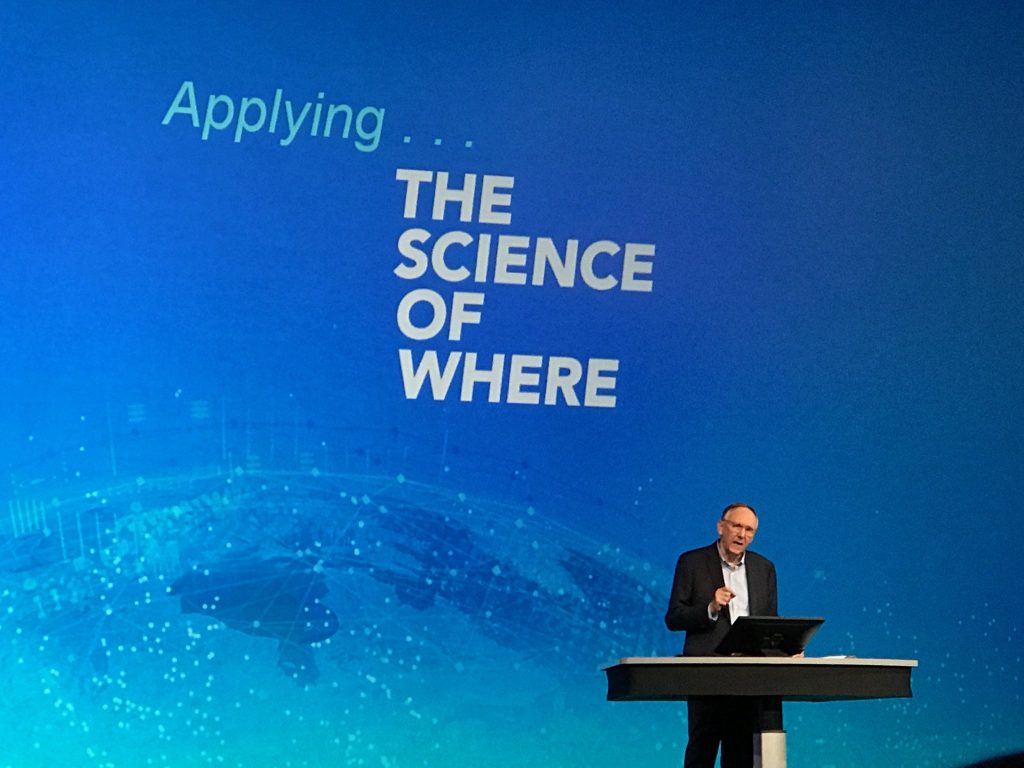 The world is undergoing a digital transformation and the 'Science of Where' is the fundamental digital language for understanding and managing our world, said Jack Dangermond, Founder and President of Esri at the opening plenary of the Esri UC 2017. Touted as the world's largest GIS event, the four-day Esri User Conference is kicked off at the San Diego Convention Center on July 10.
The theme of the conference is Science of Where, a phrase designed to capture and communicate the applications of geographic science using GIS technology. As Dangermond explained, Science of Where is about applying a data-driven approach that uses geography to unlock understanding. "GIS is advancing rapidly and integrating with other technologies to provide a platform for not only organizing our knowledge but also analyzing and applying them for better decision making. "Geography provides the science and framework for organizing our knowledge. GIS provides the technical means for understanding that knowledge through data exploration, analytics, and visualization, then sharing that knowledge through dissemination. The Science of Where phrase distills what we do and why we do it," he added.
"I challenge you to apply The Science of Where at a new scale, Dangermond implored the audience, while advising them to to collaborate and communicate. "Technology is great but you need collaboration to create great solutions… Interconnected systems and expanding collaborative models can create a system of systems – leading to a whole new scale of GIS."
"I challenge you to apply The Science of Where at a new scale" – Jack Dangermond
"Today, GIS is regarded as deeply rooted in science and also as a scientific platform for applying science for an almost endless variety of purposes. The evidence of its contribution is represented in the hundreds of thousands of successful projects and systems that are implemented around the world," he said, as he invited a number of colleagues and users to make presentations about how they are using technologies in their area of work for better decision making. For example, the Oak Ridge National Laboratory's energy shed map or how a US-based cherry orchard using the power of GIS and GPS to collect data, or the commendable initiative from the Democratic Republic of Congo to make use of crowdsourcing to create maps.
"Our users are leading the charge, using mapping and analytics to empower digital transformation, accelerate understanding of big data, and democratize technology. It is an inspiration to see how so many different organizations are applying the science of geography and the technology of GIS to gain insight into their data and reveal hidden patterns and spatial relationships."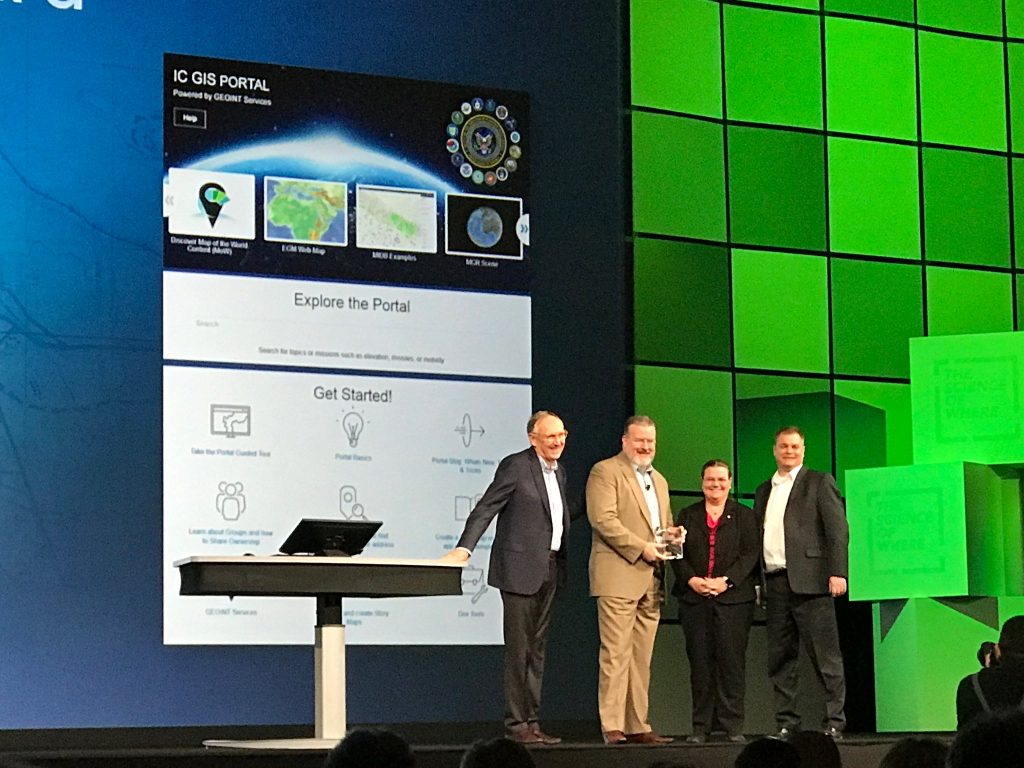 During the plenary, Dangermond also presented four crucial awards:
Best Story Map — Ice Age Floods, Washington Geological Survey.
The GIS Digital Transformation Award— Abu Dhabi
The Enterprise GIS Award — US National Geospatial-Intelligence Agency (NGA)
The President's Award — United Parcel Service (UPS)