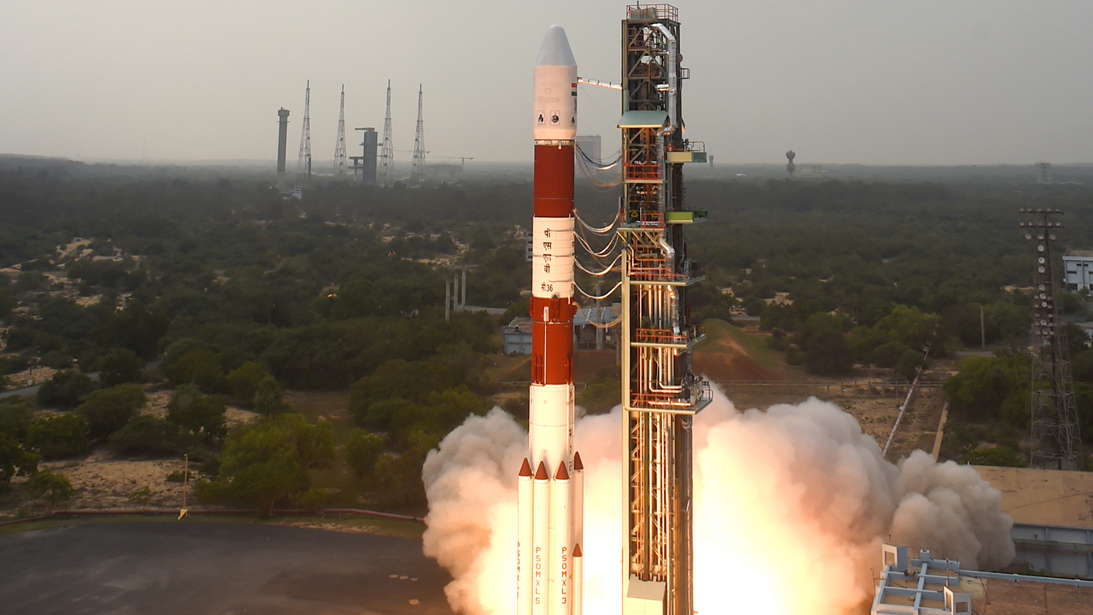 The Indian government has come up with a draft bill on space activities. The Bill, called "Space Activities Bill, 2017", seeks to allow private sector to build satellites, rockets and satellite sub-systems.
The Bill has been uploaded on the ISRO website on November 21 calling for comments from stakeholders and public till December 21, following which it will go to Parliament for approval.
So far, space activities in India have been mostly government controlled even though ISRO has started collaborating with the private sector for satellite manufacturing and launches. Recently, ISRO chief Kiran Kumar has gone on record saying the Indian space agency was looking to go for a joint venture collaboration model for PSLV launches by 2020.
However, the lack of a clear-cut law in this sphere had been hindering the growth of the space sector in India. The Bill seeks to clear that lacunae and enable the NewSpace sector in India, thus making it a hub for global space activities.
"Over a period, with the logical evolution of space activities in India from conceptual, experimental, operational, commercial and further expansion phases, the demands for space systems, applications and services for national needs and beyond have been rapidly growing," says the explanatory note on Draft Bill.
Industry enthused
The Bill, naturally has received thumbs up from private players in the space manufacturing sector. "It is positive Bill and quit welcoming initiative where private player will play an important role," said Col H.S. Shankar, Chairman & Managing Director, Alpha Design Technologies, Bangalore.
Interestingly, Alpha Design has been working with ISRO for some time now and was developing the spare navigation satellites in the IRNSS series, which was necessitated after all three rubidium atomic clocks on IRNSS 1A failed in mid-2016. ISRO's tried to launch its first privately manufactured satellite IRNSS-1H in August but the launch was unsuccessful following a PSLV failure, a rare for ISRO.
"If we see in the launch side then before everything was done by ISRO itself be it from testing to assembling. Now this thing will be done by private players. Therefore, this is a very good news for private players," Col Shankar said.
This is significant since ISRO is planning to double the number of satellite launches in the next two years. Privatizing the PSLV operations would free up ISRO to focus on more cutting-edge missions. Kumar has time and again said the ISRO is severely constrained to meet the ever-increasing demands, while urging the domestic industry to come forward and help augment the manufacture and launch of satellites.
Narayan Prasad, co-founder Druva Space and satsearch.co, thinks this is a great start in the right direction in enabling and providing a legislative framework for commercial space in India. "We have a plethora of policies covering satcom, broadcasting, remote sensing. The space Bill has to ensure it identifies the boundaries of these laws and bring proper clarity. This is a great opportunity to also modify the satcom, remote sensing data policy by a legislated framework to enable businesses to take advantage of increasing India's space-based digital economy," he said.
However, he added that the draft seems to have some scope for improvement in both definitions and well as detailing the mechanisms of regulation. "The draft seems to be focussed on more of taking a stand towards India's international obligations and therefore keeping the right control over the activities by non-governmental and private sector actors rather than catalyzing commercial space country. This is possibly against the international trend where countries like United States and Luxembourg have gone on to provide national legislative framework for activities such as space mining and ownership."
The Bill seeks to make private players more competitive and dynamic, while instilling the confidence in term to invest in space sector. "Well-crafted legislation gives clarity and stability to the business environment it is meant for and allows investors to take an informed view of the industry and opportunity," said Sandeep Srivastava, Executive Director, Association of Geospatial Industries, who thinks this will also create a new wave of 'Space Start-ups' in the Country. A flourishing private space sector is also expected to generate job opportunities in the country.
"Industry requires clarity on laws, to operate and grow and legislations such as this will help in providing that clarity and should lead to space activities being pursued as a viable and legitimate business in the country, said Srivastava, adding that space-based activities and platforms are a crucial part of the Geospatial Industry and AGI would be examining the Bill in detail and will provide relevant input and feedback to ensure that the bill also reflects the voice of the geospatial industry.
However, some space experts think the draft Bill does not have clarity on a lot of things. "The terminologies and definitions are not clear. Further, it is heavy on licensing and government control. While it has all the provisions for heavily penalizing the private players in case the law is not followed properly, there is no clause for protection of the private industry in case the government reneges at any stage," said Prof Arup Dasgupta, former Deputy Director, Space Application Centre, ISRO.
Agreed Prasad: "There is also some ambiguity in the definition of 'commercial space activity' since 'space activity' in itself doesn't reflect very clearly if the bill is encompassing upstream and downstream activity." The draft says 'space activity' means the launch of any space object, use of space object, operation, guidance and entry of space object into and from outer space and all functions for performing the said activities including the procurement of the objects for the said purposes', but there is no clarity if the use of space object also mean all downstream.
Further, any such law should trust that non-governmental and private sector actors shall act in 'good faith' rather than putting them through tedious and anti-'ease of doing business' processes such as dedicated licensing to begin any space business activity. "The licensing and supervision as a part of India's international obligation is certainly a necessary requirement but only after the actors are ready with a product/service which is delivered within the market or exported. Therefore there is scope to using existing frameworks such as SCOMET (for export) and other innovative legislation making to catalyze commercial space at its infancy and assert supervision at the end of the tunnel," believed Prasad.
The Bill has to make sure that there are reasonable safeguards for protection of IP generated by private sector actors without which there is very little scope to attract any institutional investment within the country or FDI. Without an enabling framework, space entrepreneurs may be forced to learn from sectors such as e-commerce where they setup off-shore entities and use India as just a hub for development of a product/service.
Why a Bill is necessary
With a number of start-up companies in India showing interest in engaging in space systems activities, the situation demands for a necessary legal environment for orderly performance and growth of space sector. A national space legislation would encourage enhanced participation of non-governmental/private sector agencies in space activities in India, in compliance with international treaty obligations, which is becoming very relevant today. India is signatory to all relevant international space agreements, except one on lunar exploration.
ISRO has already started engaging with the private sector. In the past one and half years, ISRO has been trying to build and nurture the private industrial capabilities in the country to support its activities. In August, ISRO Satellite Centre (ISAC) invited single or combined bids from private players to build up to 18 spacecraft a year starting mid to late 2018. It is ISAC which manufactures the spacecraft for ISRO and has so far produced 90 spacecraft. ISAC would sign a three-year contract with the finalists, train, handhold and supervise their teams in making its range of satellites at its facility.
While addressing the International Seminar on Indian Space Programme: 'Trends and Opportunities for Industry', organized by FICCI and ISRO in New Delhi on Monday, ISRO chief Kiran Kumar said the space agency has invited private firms to bid and build 30 satellites, almost 50% of its requirement over the next five years.
Other than outsourcing manufacture of satellites, the Indian space agency is also making focused efforts to consolidate and enhance participation of Indian industries for production of hardware required for satellites and launch vehicles, such as rocket engines, propellant tanks etc. Already around 80% of the development work on launch vehicles had been outsourced, with ISRO just doing the supervision work. Even Chandrayaan II, scheduled to be launched in early 2018, has many sub-systems developed by private players.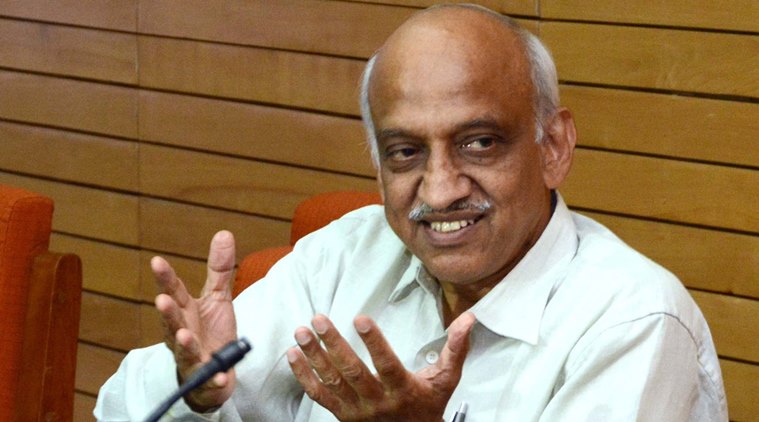 In a recent interview with Geospatial World, Kumar had said that a number of private players have shown interest and promise in the Indian space program, and a few of them are interested in their own launch vehicles. "This is the trend globally and we should not be left behind. If you look at the current scenario and compare it with just five years, the environment in the country viz a viz awareness and interest about space programs have seen a drastic change."
He added that the space agency was also looking to enabling the private sector to provide services in the neighboring countries and other parts of the globe. "This is all going to happen in the coming days. Things can happen at a lower cost in India and we need to enable these companies to make them a part of the global supply chain. We are coming up with new approaches for that," he said.
Why commercialization is important
Commercial opportunities in space activities and services, nationally and internationally demand higher order of participations by private sector agencies. While NASA has for long supported private players, under the Trump administration it has taken bold steps towards further commercialization of the sector through legislations like the NASA Transition Act and the recently introduced American Space Commerce Free Enterprise Actof 2017. The European Space Agency (ESA) has also been a great proponent of public-private collaboration in space, which according to it is capable of bringing diverse advantages. Under a 'Space 4.0' policy, which fosters the transition of ESA from a government-run laboratory in orbit to a commercially driven human and robotic spaceflight economy, a step-wise approach is nurturing new commercial services led by European private companies that strengthens the competitiveness of the space and non-space industrial base, stimulates R&D, and integrates innovative solutions into ESA space exploration missions.
Even in countries such as Canada or Japan, there has been a move towards commercialization of the sector. Among the big space powers, perhaps only China can be compared to India in terms government controls and monopoly of the state agency.