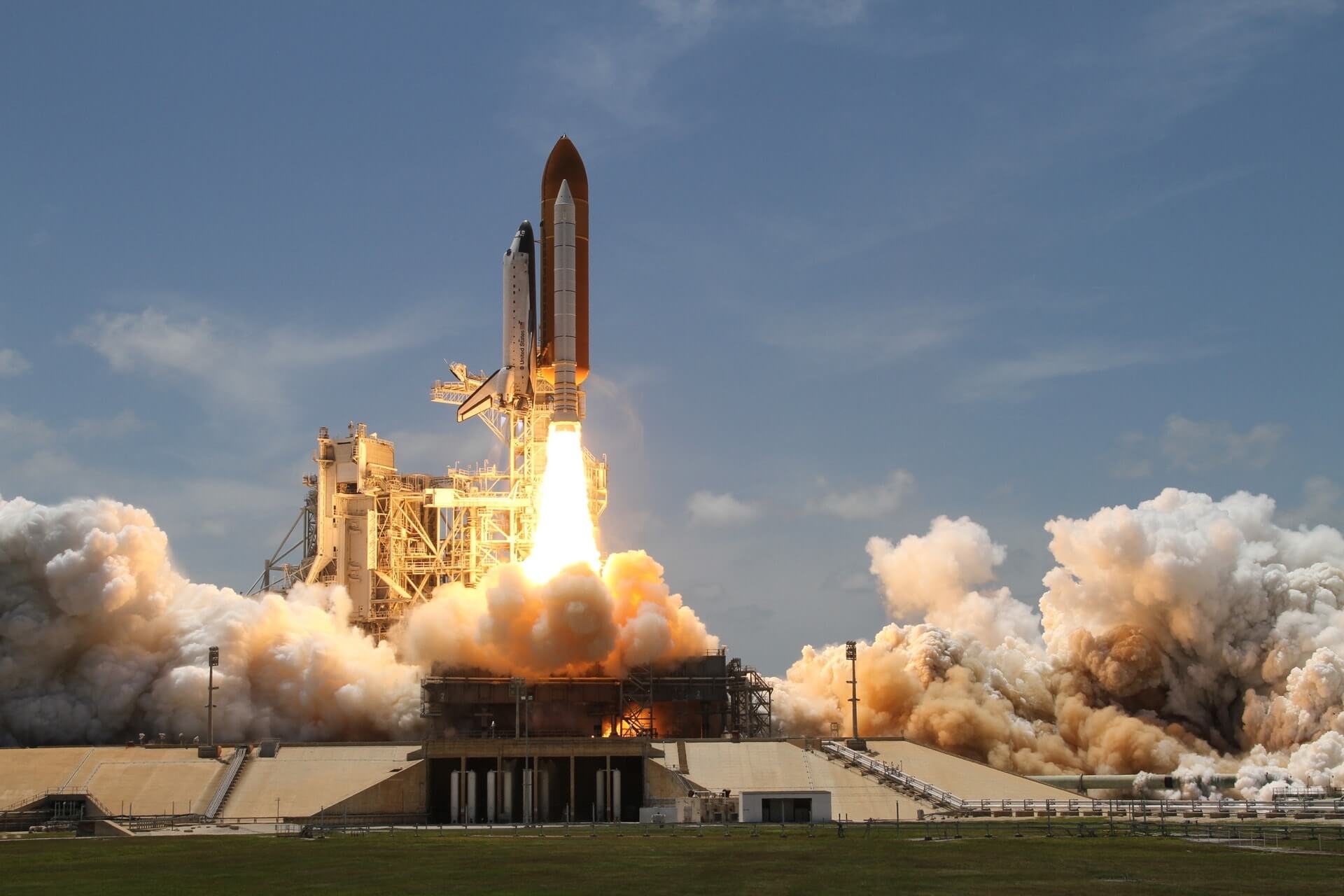 Indian Space Research Organization (ISRO) is increasingly looking for collaboration with the private sector to increase the number of satellites, explore more research-related opportunity areas and to overcome manpower and budgetary constraints(the budget of ISRO stands at 1.9 billion dollars against 19 billion dollars of NASA). ISRO is going to double the number of satellites launched in the next two years and this would necessitate active involvement and participation of the private sector.
In an exclusive interview with Geospatial World, Dr M Annadurai, Director of ISRO Satellite Center, said that "ISRO is trying to bring in private industry to augment ISRO's efforts in terms of launch vehicles, satellites and ground applications. We have to meet the requirements within 3 years and every year 18-20 satellites have to be launched.  With the existing ISRO manpower, it is not possible. We are trying to bolster this. Beyond this, global requirements will also be increasing and Indian space program can help other countries also."
Beckoning the private sector in Indian space
AS Kiran Kumar, the chairman of ISRO, has consistently reiterated on many occasions that with the current manpower of ISRO it is simply not possible to meet the increasing demands of satellite launches and the heightened expectations that will arise, and hence the involvement of the emerging private sector becomes crucial. He has also stated that by 2020 ISRO plans to privatize PSLV launches.
ISRO, as of now, has 42 operational satellites for multiple purposes, including remote sensing, navigation, and communications that exclusively focus on India-centric needs. But in the coming years, a rapid surge in the number of satellites is almost certain. To cater to the rapidly changing technological scenarios and to contribute to digitalization, teaming with the private sector is the way ahead.
Throughout the globe, space sector is no longer the reserve of the government, as the entry barriers to private players are being lifted and entrepreneurs are exhibiting a keen interest to foray in this niche sector. In the past two decades, through a combination of technology, policy, and will, governments of more than a dozen countries have successfully transferred many space operations to the private sector and it has yielded good results.
Also Read: Why ISRO is engaging more and more with private players
CD Shridharan, Director Anantha Technologies, an Indian aerospace company, is also on the same page as ISRO regarding the institutional limitations and the urgent need for privatization in Indian space sector. He says "There has been a surge in demand for satellites and the demand has reached a stage where ISRO has to deliver 18-20 satellites in a year. This is very difficult for ISRO, given the type of infrastructure and manpower they have. So a situation has come wherein ISRO has to come out in a bigger way, to establish the current subsystems provider and graduate them to partnerships."
Colonel HS Shankar, the chairman of Alpha Design Technologies, a leading Indian company that manufactures satellite components, is pretty enthusiastic about the opening up of the Indian space sector. He says, "I think we are very fortunate being in the private sector at this moment because it is bound to take off. Talking about ISRO and satellite domain, I would say 90% of the work that has been subcontracted has been to the private sector, particularly in the satellite domain. In the satellites, I am proud to say it is the MSME (medium and small enterprises) sector."
The tremendous scope in the next few years
Dr Annadurai is also of the opinion that cooperation with the private sector and opening the market is a now or never situation, else India will miss the bus.
Most state-owned space agencies today are reading the writing on the wall that collaboration with private players is vital for capacity building, cost reduction and getting an extra mile cutting-edge advantage.
Dr Annadurai also believes that since ISRO is making a lot of satellites, and a large chunk of its manpower is involved in manufacturing and launch vehicles, so active involvement of the private sector would also mean that ISRO can devote more time to core research.
To thrive in this throttling competition and be head-and-shoulders above others in the same segment, innovative research has to be fostered and dynamic players have to be brought onboard. This is not possible without engagement, collaboration, partnership and devolving some of the roles to the private industry, as is the consensus among senior ISRO officials.
Till date, approximately 80% of the development work on launch vehicles has already been outsourced, with ISRO only focusing on the supervision. Even Chandrayaan II, which is scheduled for launch in 2018, has many sub-systems developed by private enterprises.
Also Read: NASA-ISRO satellite to open a new chapter in Indo-US space partnership
A new start
With the introduction of the new Space Activities Bill, the Indian government has also opened up opportunities for the private sector and made it much easier for them to sustain and thrive.
Colonel Shankar believes that the principal propellant of growth in the private space sector would be the medium and small industries because the big industries focus mainly on system integration. "I am seeing that technology per se in India exists only with the MSME. The big companies do only system integration. But for the core technologies, they go the private sector and the MSMEs. So this availability of talent, availability of expertise, availability of capabilities are being utilized in a bigger manner by friends in ISRO. And the MSME sector is fully geared up to take this responsibility from ISRO."
Also Read: Is India's Space Activities Bill as good as it is made out to be?
The paradigm of collaborative competition
Dr Annadurai believes that since the margin of error in space industry is very low and once a launch has taken place there is simply no scope of rectification, so the budding private industry in India can learn a lot from the disciplined work culture of ISRO and take things ahead by inculcating the same zeal for excellence and disciplined commitment towards innovation.
With rapid digitalization and advancement in technology, ISRO not only needs to increase the number of satellites but be abreast with the latest innovations and trends, and it will naturally put an extra burden on it. So in order to relieve itself of that burden and nurture an environment for fostering research, ISRO will collaborate with the industry captains and mentor them.
CD Shridharan says that: "We are right now vendors but we want to become partners with ISRO to share not only responsibility and increase in demand but also some of the technical improvements. This is the present scenario and we are completely capable of meeting the increase in demand by virtue of our new facilities and our technological capabilities."
As the satellite market will expand in India and more and more emerging companies will register their presence in a competitive turf, the scale and scope of technological collaboration will also grow.
"Satellite technology is a very vast field. It has got several disciplines. One company cannot make all systems. To give an example: a satellite needs mechanical structures, deployment mechanisms, thermal systems, solar panels, communication systems, so on and so forth. There are different companies which have been established by ISRO to take care of different subsystems." adds CD Shridharan.
Also Read: ISRO to shake up launch market with small satellite launch vehicle in 2019