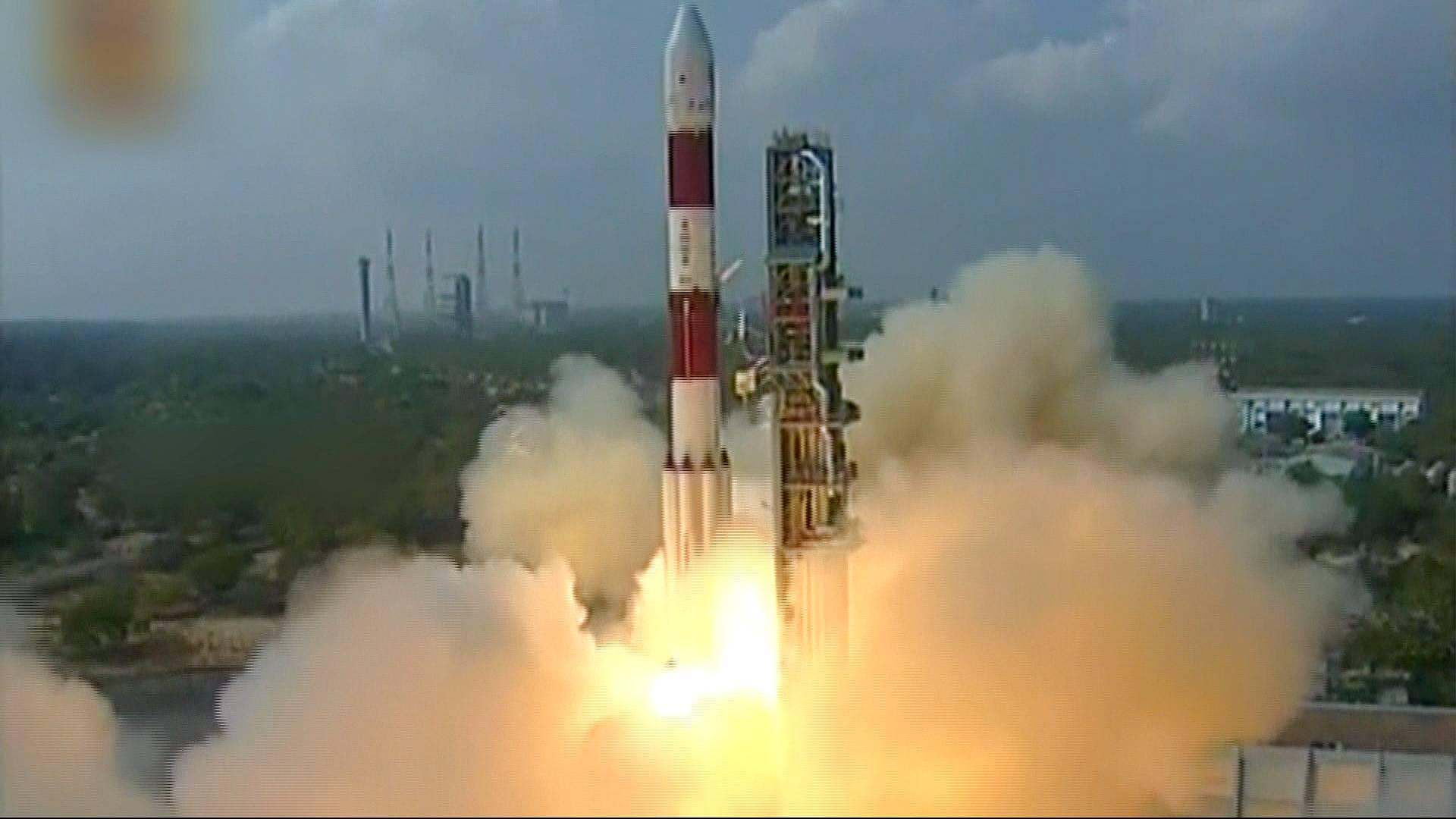 ISRO is developing a PSLV launch vehicle exclusively for small satellites that is slated to be launched in early 2019. The small launch vehicle is expected to cost one-tenth of a normal PSLV rocket which costs anywhere between INR 1,500 million and 5,000 million and will be capable of carrying a payload of 700 kg.
An ISRO official told Geospatial World on the sidelines of the two-day International Seminar on Indian Space Program organized by FICCI in New Delhi recently that there is a tremendous potential for cost reduction and capacity building in the domain of small satellites.
If this mission is successful, ISRO will defy all conventional wisdom in a launch market that has increasingly shied away from making dedicated launches for small satellites.
Further, the fact that this small rocket can be manufactured in about three days, against 40 days required for a regular PSLV rocket, is also expected to escalate the pace of launches.
The small satellite vision is in line with ISRO chairman A.S. Kiran Kumar's recent statement that ISRO is looking to double the number of its launches in the next two years. He also added that the premier space agency has been striving to reduce the cost of access to space technologies and they should be utilized for the benefit of the common man.
Also Read: ISRO space activities Bill seeks to open up space sector in India
In February 2017, when ISRO launched a record 104 satellites aboard PSLV C37, excluding the Cartosat-2, all the rest were small satellites, including 88 Planet Doves. Since then the Indian space agency has received many inquiries from foreign parties for launches. Naturally, ISRO is looking to tap this potential to get the 'early bird' advantage before others flock in and concurrently be a trailblazer in this niche segment.
The dire need for a small satellite launch vehicle
The small satellite industry has witnessed a manifold spike in the last few years and with latest innovations in nanotechnology, the size of the satellites is expected to further decrease in the future. However, currently, the small satellite industry is hamstrung by the fact that the only way to launch them is by piggybacking them on big satellites or by ridesharing. The demand for small satellite launches is rapidly growing as – with the advancement of technology — what was previously inconceivable for even big satellites, is being undertaken very smoothly and efficiently now by small satellites.
As per a Euroconsult report titled 'Prospects for the Small Satellite Market', "significant expansion in terms of capabilities and demand is underway in the smallsat market. Over 6,200 smallsats are expected to be launched over the next ten years."
With the huge number of small satellites outpacing the available launchers, many small satellites have to remain grounded as they don't find a launcher due to large queue and waiting time. In the UK this year, 50 small satellites could not find a launcher.
This is a big obstacle in the path of realizing the full potential of space technology and enabling civilians to build small satellites for an array of purposes ranging from educational to monitoring to observation. The lack of launch facilities or higher costs incurred also impedes the mission of evangelizing satellite technology in the public for greater digitalization.
Launching small satellites as the secondary payload aboard big launch vehicles has become a thriving sector, with major space agencies as well as private operators stakeholders in it. But with a dedicated launcher for small satellites, not only would cost reduce drastically but also there will be more opportunities to focus on primary research and delineate big satellite launch from small satellite launch.
Also Watch: SMALL IS THE NEW BIG. How are small satellites changing the earth observation industry?
Is this a risky bet?
Being a trailblazer and exploring hitherto uncharted terrain has its own risks. A lot of big space technology entrepreneurs have their reservations for this. They point out to market competition or a technological disruption leading to a reduced demand.
At the World Satellite Business Week organized in Paris this year, SpaceX President and COO Gwynne Shotwell had categorically stated: "At SpaceX, we started with a small launch vehicle. We really wanted to make a business of Falcon 1 … we just could not make it work."
In fact, the high-level panel at the conference, representing top executives of the world's five leading launch service providers, had unanimously agreed that the future small-satellite launch market will favor ridesharing and customized services on larger launch vehicles rather than tailored launches by the newcomers.
"We started this way from the beginning, we found that the aerospace supply chain had too long-time lines, very expensive components so we ended up producing most of the rocket components in-house, we ended up taking in much more of the rocket than we originally expected," Shotwell had said explaining why SpaceX discontinued Falcon 1.
However, ISRO being a state-owned autonomous space agency and one which de facto controls and regulates the Indian space market — and as it has already demonstrated its mettle in this field — may not have to bear these risks. ISRO has its own production, research, and testing facilities and unlike the private players, it is relatively immune from the fluctuations and the ebb and flow of the market.
ISRO has cultivated a hard-earned reputation for doing successful things in its own way. For 48 years of its existence, it has been silencing all naysayers and detractors by its thoroughly impressive state-of-the-art work and pushing past the barriers every time.
It remains to be seen whether the small satellite launch vehicle will be a new breakthrough that will spawn evolution of new technology and act as a catalyst in the advancement of next-generation commercial satellites.