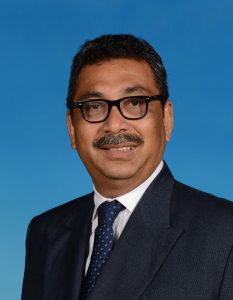 Malaysia's Ministry of Science, Technology and Innovation, MOSTI, has often been credited for its proactive role in enhancing the country's competency in S&T and creating a culture of innovation to increase the nation's global competitiveness index. The agency drives its vision through several pioneering programs, like the social innovation fund and a focused target on commercialization of products. And now, MOSTI has embraced the next frontier of digital technologies, the Internet of Things (IoT), to catapult the nation toward achieving its vision of becoming a developed nation by the year 2020.
MOSTI, along with its applied research agency MIMOS, unveiled the National Internet of Things (IoT) Strategic Roadmap in 2015, which revealed that IoT implementation in Malaysia has the potential to contribute $2.99 billion to the country's Gross National Income 2020 and $13.4 billion by 2025. In an interview with Geospatial World, YB Datuk Wira Dr. Abu Bakar bin Mohamad Diah, Deputy Minister, MOSTI, concurs.
"Information and communication technologies (ICT) are an indispensable part of any modern government. And IoT is one of the biggest technology trends all over the globe. The Malaysian government realizes the value IoT can generate for the country and knows that it must play an active part in facilitating the implementation of IoT across the nation. Because when you talk about the future, we want to be at par with developed nations of the world. So, we are ready to pour in money for IoT implementation in Malaysia," Dr. Bakar stresses. "We have full faith that MIMOS will create a conducive IoT ecosystem in the country, and help Malaysia become the regional development hub for IoT."
Then, now, and beyond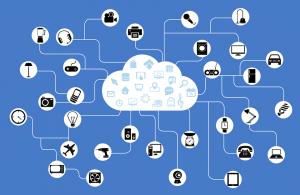 Since location information is a key component of IoT, the technology's proliferation is sure to impact the geospatial ecosystem as well. Dr. Bakar smiles as reminisces the time when geospatial technologies were an alien concept in the country. "A decade or so ago, nobody would have believed that autonomous cars could become a reality. Nobody knew the importance of geoinformation in shaping our world. But today, we follow the current trend. If people want to do more research on geospatial technologies, or develop products based on them, we encourage them because we know the importance of geospatial."
It's not just Vision 2020 that MOSTI aims to fulfill through its technology push. The agency is actually preparing the country for the year 2050 and beyond. And the good news is that Malaysia's 2017 Budget addresses the critical issues of developing science, technology, engineering and mathematics (STEM) talent, building an ecosystem for technology startups, and the role of science, technology and innovation for the 2050 National Transformation agenda.
"What would be our future water requirements, how many new universities do we need to open, where can we best utilize our land, what would the weather be tomorrow, how can we reduce our fuel consumption, how to tackle climate change — geospatial technologies answer all these decisive questions," Dr. Bakar points out.
Where is the money?
Then, why is it that despite so many benefits of technologies, people still don't want to invest in them? Dr. Bakar pauses before he clarifies: "We have a lot of products under research and we spend a lot of money developing them. But, the problem is that we are not able to commercialize as many products as we would ideally like to. For example, the current rate of commercialization in the country in only 7-8%. We hope to pull that up to 15% by 2020."
One of the main factors that need to be addressed here is getting people to loosen their purse strings for technology products. "Three decades ago, nobody would go out to eat; people would cook their own food — and not in a pressure cooker, but in a kettle! Weddings would take place next to people's houses… Today, people are ready to spend money — but not for technology. We need to create more awareness among people about the benefits of technology. We need more publicity for our products as well through success stories. People only believe success stories. Without success stories, people will not entertain you," Dr. Bakar sums up.