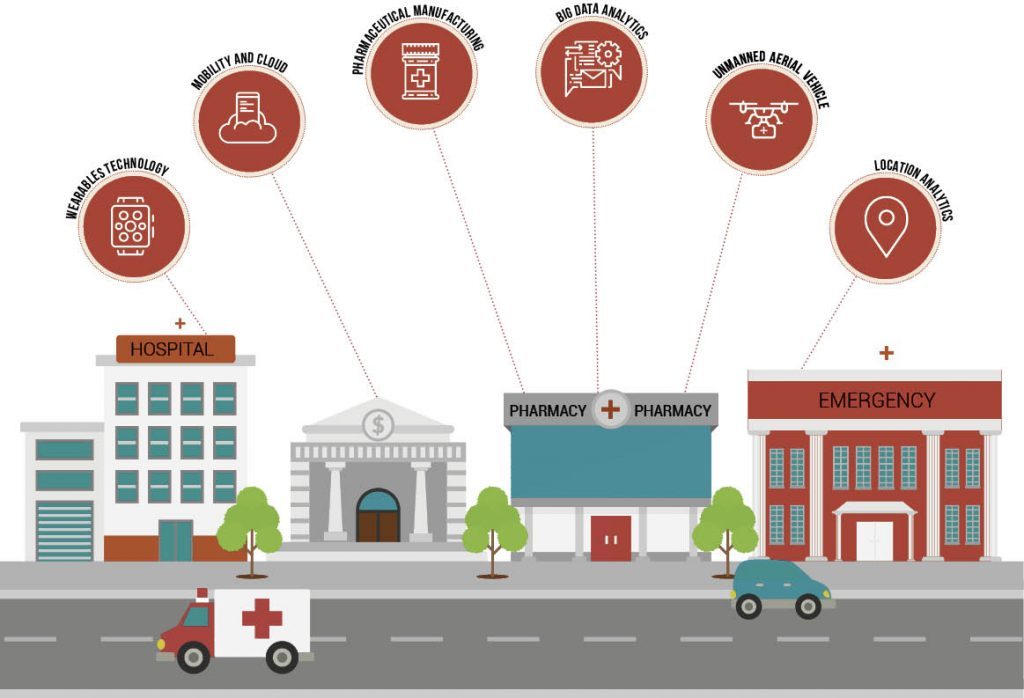 GIS mapping company Trimble launched its Telog 41 Series of wireless, battery-powered sensors on Monday, which will be used to remotely measure and monitor water, wastewater and groundwater systems etc. This is significant because everyday manufacturers are launching some new IoT-enabled products in the market, which are not only contributing to our economies but at the same time building a smart future for us. But after all what is IoT, let's understand that first.
What is IoT?
IoT is a practice of connecting your daily objects, physical devices, vehicles, buildings and other items with a computer network which enables you to connect and do things from a remote location, which were otherwise not possible. IoT presents the opportunity to streamline operations in many sectors where interaction between machines-to-machines, and machines-to-humans can be improved.
How IoT can contribute towards a smart future?
Future smart cities can be hugely benefitted from IoT sensors. Propelled by data received through a network of sensors, in future smart cities, authorities can control traffic and detect traffic jams using IoT.
Sensors can also alert municipal waste management services when refuse bins become full and need replacement. The technology for such intelligent systems are already available but the adoption is slow because the concept as visualised by the vendors involves connecting all areas of city management to centralised data infrastructure.
Market of Internet of Things

As far as the market growth is concerned, the IoT technology market is expected to grow from USD 130.33 Billion in 2015 to USD 883.55 Billion by 2022, at a CAGR of 32.4% between 2016 and 2022, according to a market report by marketsandmarkets.
The report forecasts the market size and future growth potential of the market based on different segments—hardware; platform, software solutions, and services; application; and geography. The base year considered for the study is 2015 and the market size forecast is provided for the period between 2016 and 2022. The market is currently dominated by automotive and transportation application and the trend is expected to continue during forecast period.
Application of IoT
Although the concept of IoT developed after the birth of World Wide Web, it is only in the recent years that the technology has picked up pace. An intelligent thing about the sensor network is that it allows machine-to-machine communication, which can revolutionise the way our society functions.
It helps you manage and track down your lost keys, or track your activity levels, manage your home temperatures, keep your plants alive, keep your streets clean, use electricity more efficiently, track your assets, monitor pollution levels, and track water etc.