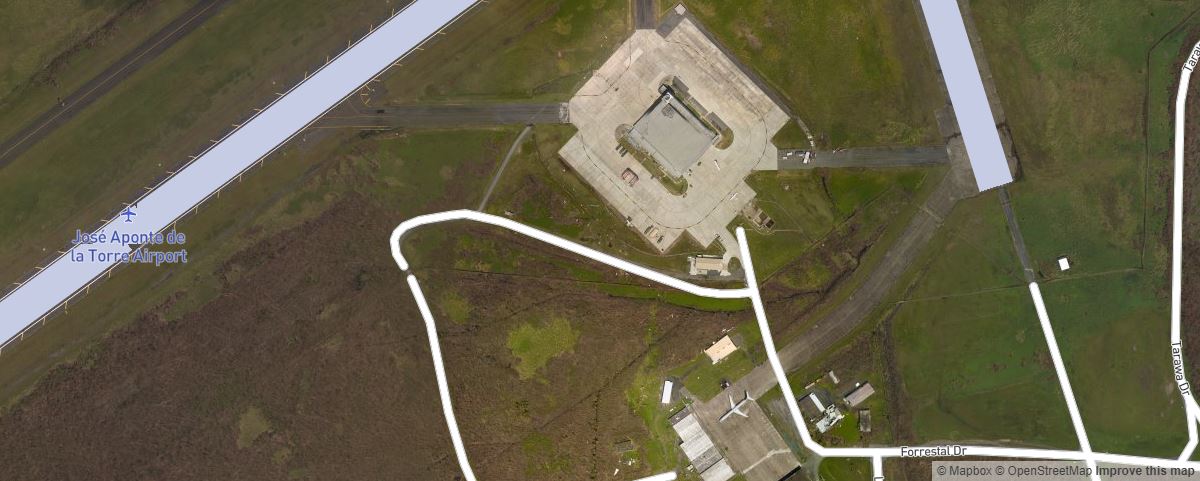 In the aftermath of the devastation caused by Hurricane Maria in Puerto Rico and the U.S. Virgin Islands, the National Oceanic and Atmospheric Administration (NOAA) published an interactive map based on the high-definition aerial images captured from locations that were affected by the storms. A major part of this map shows the coastal areas of Puerto Rico and Virgin Islands, where it created major damage.
The map is created to determine the extent of damage inflicted by storms and flooding. The photos were taken by NOAA's Remote Sensing Division with the goal of assessing the impacts of natural disasters and to help create preparedness plans in the future. The data on the map was taken during five different flights from Sept 22 to 24.
The images mostly cover the Northern Coast of the island as well as the Eastern Coast and the Arecibo Observatory inland toward the West. By comparing the aerial imagery collected with baseline coastal datasets, response agencies can access the damage to major ports and waterways, coastlines, critical infrastructure and coastal communities.
The map can help maintain or restore safe navigation and prioritize areas in need. In addition, the imagery is used for ongoing research efforts to test and develop new airborne digital imaging standards.
To access the maps, you can zoom into the coastal area you're interested in or you can search for a specific location. If you see a black ribbon, it indicates images that have been posted for that location and overlaid on a map. Views of new locations will be added as flights are conducted.
A Category-4 storm, Maria, was the strongest storm to hit the area in the last 85 years. Whereas, early images of the damage showed collapsed structures, flooded roadways and down power lines, these images shows that the area is quickly recovering.
After the storm landfall on 27th September, much of the territory destroyed without power after it passed over the island. Check out the map HERE