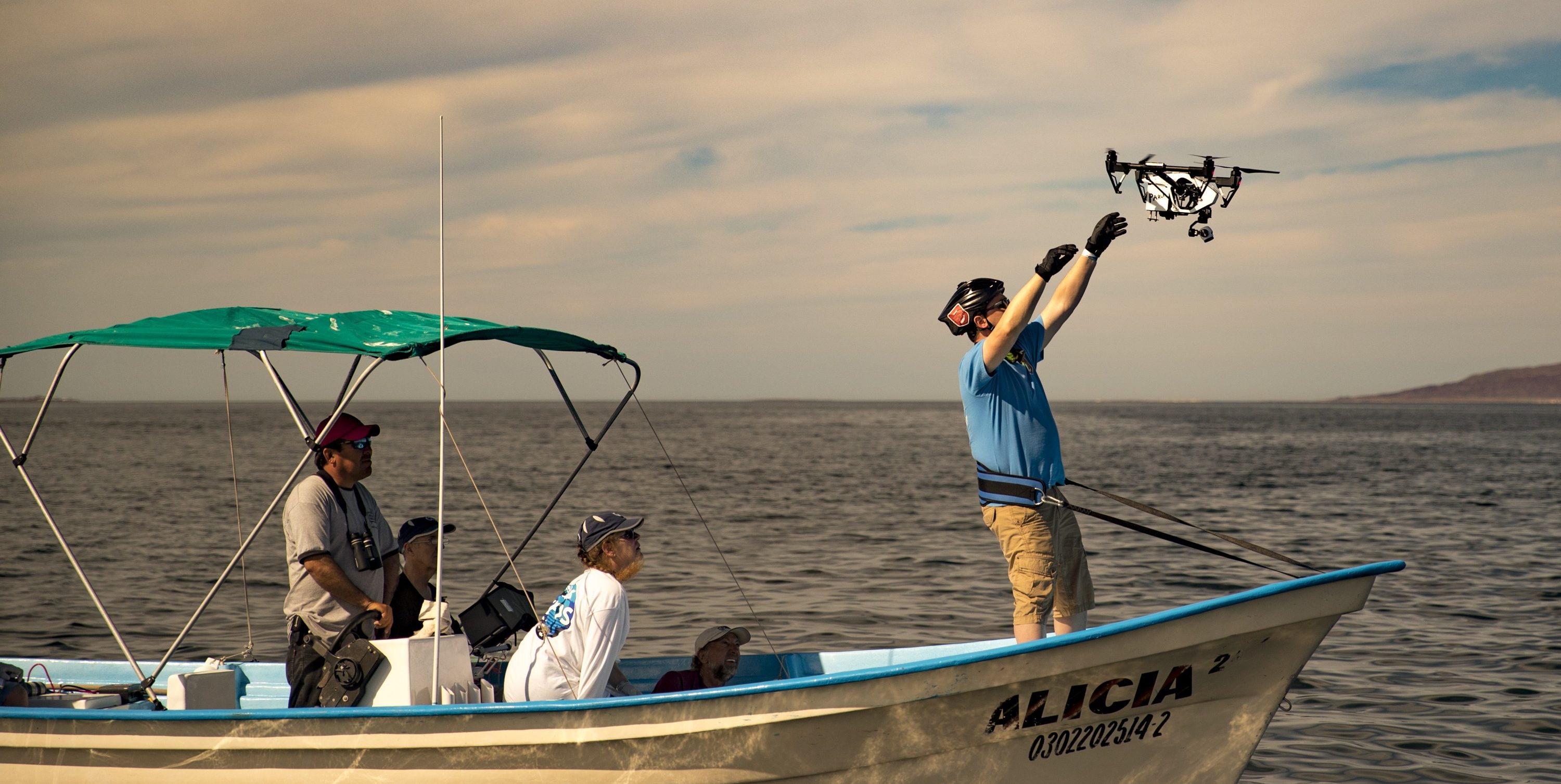 On the World Animal Day on 4th October, Intel announced the success of two of its wildlife research expeditions that are powered by artificial intelligence (AI) and drone technologies. Ideated from conducting a lesser invasive research, these collaborations saw huge success due to support from wildlife photographer and conservationist Ole Jorgen Liodden, and nonprofit organizations Parley for the Oceans, and Ocean Alliance.
"Artificial intelligence is poised to help us solve some of our most daunting challenges by accelerating large-scale problem-solving, including unleashing new scientific discovery," said Naveen Rao, vice president and general manager of the Artificial Intelligence Products Group at Intel Corporation. "Intel is proud to bring our expertise and technology to these research efforts and aid in the mission to better understand the health of our planet and, ultimately, humanity."
Whale Exploration
The health of ocean ecosystems is tied directly to the health of whales. If we continue to lose whales, the results will be disastrous not just for the oceans, but for our entire planet. To understand and document our impact on whales and their habitat, a project called SnotBot was launched.
Project SnotBot: Project SnotBot uses AI and custom-built drones created in partnership between Ocean Alliance and Olin College of Engineering. These UAVs hover in the air above a surfacing whale and collect the blow (or snot) exhaled from its lungs. Snotbot then returns that sample back to researchers a significant distance away.
Why Snot: Having a lung lining sample is crucial. With it we can see virus and bacteria loads, analyze DNA, and look for environmental toxins that have been absorbed into the whale's system. With these samples, we can test for levels of hormones, which gives us information on the reproductive cycles and stress levels of these creatures as they are increasingly impacted by human activity in their natural habitats.
Intel's role: The project uses Intel's expertise in smart and connected technologies, that can download data from drones to machines running algorithms that can identify a particular whale and assess its health in real-time. Artificial intelligence makes it possible to do this in the presence of confounding factors, such as the whale's unpredictable movements and limited ocean visibility.
Through this advanced technology, researchers can make more timely decisions in the field and better understand the rich biological data that whale snot holds, including DNA, stress and pregnancy hormones, viruses, bacteria and toxins. So far, the SnotBot has been used to collect spout water from blue whales, right whales, gray whales, humpbacks and orcas in oceans around the world. Artificial intelligence gives whales a voice to share the health of our oceans and the environment.
Project SnotBot also uses Intel machine learning technology to help the alliance improve data analysis by running algorithms that can identify a particular whale and assess its health in real time, regardless of the presence of confounding factors, such as the whale's unpredictable movements and limited ocean visibility.
Polar Bear exploration
Working with renowned wildlife photographer and conservationist, Ole Jorgen Liodden, the Intel Falcon 8+ system helped him track polar bear communities in the Arctic. The UAV is capturing information about their behavior patterns, which will provide wildlife and environmental researchers with accurate, more reliable data that was captured in a safer and more efficient way.
Tracking the polar bears' behavior, breeding, feeding and migration habits helps scientists not only understand the effects of climate change on the Arctic, but also the health of the entire planet.
A recent expedition found that polar bears did not show any signs of distress or changes in behavior when the Intel Falcon 8+ drone was flown approximately 50 to 100 meters from the animals. The thermal camera payload made it easy to spot the bears against the colder background. This progress in studying polar bears with the Intel Falcon 8+ system creates new research opportunities, powering science exploration in ways never thought possible.
"Polar bears are a symbol of the Arctic," said Liodden. "They are strong, intelligent animals. If they become extinct, there will be challenges with our entire ecosystem. Drone technology can hopefully help us get ahead of these challenges to better understand our world and preserve the earth's environment."