Integrating GIS and enterprise data gives organizations a clear competitive advantage— they have better insights, they make better business decisions and are more innovative, says  Matthew Zenus, Global SAP HANA and Database Solutions Strategy Leader.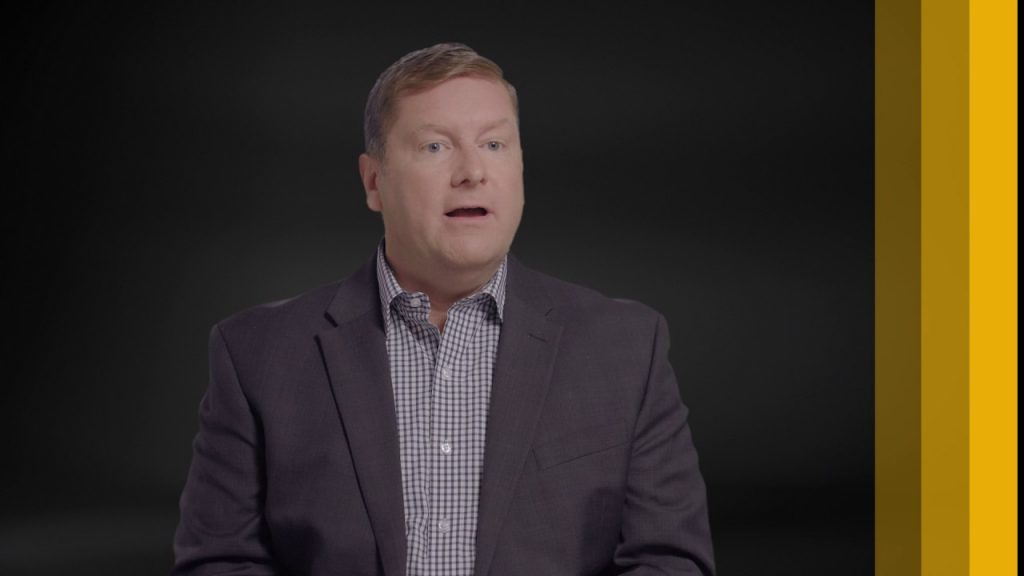 Tell us about SAP HANA (high-performance analytic appliance). What kind of feedback have you been receiving from the market?
SAP HANA, or specifically SAP Cloud Platform, SAP HANA service, was announced as a geodatabase supported by Esri. HANA services is the first database as a service that Esri has supported. We have had integration with Esri and HANA for the last five to six years. Last year, we made a big announcement about Esri supporting HANA as a geodatabase. It is huge for our joint customers as it means that our customers running SAP systems on HANA can now look at running GIS systems as well. The feedback we are getting is tremendous.
Customers are seeing improved performance, they are seeing improved integration between their GIS and enterprise systems and they are also seeing lower cost of ownership because the platform is now consolidated. What is new about this is that now we are talking about HANA as a service, or database as a service. HANA service is a Cloud-based service on SAP Cloud platform that is flexible, scalable, elastic, fully managed and is consumption based. So, what we are providing our customers now is choice — whether they want to deploy on premise, or in the Cloud or hybrid, which is what many of our customers do. They may choose to put their enterprise's geodatabase on premise, but putting what they call publication geodatabases in the Cloud can provide ultimate flexibility. And that's a huge win for our customers.
Tell us about the SAP-Esri partnership. What has it been like working together?
We have a partnership that is about 20 years long, and it is very compelling because we have a very large joint customer and install base. In other words, about 60% of SAP customers in asset intensive industries have Esri, so there is a great overlap there. For the last seven to eight years, the theme has been bridging the silos between GIS and enterprise systems. More recently, we have started calling it bringing the science of where to the intelligent enterprise. And the reason is that we see that organizations that combine geospatial and enterprise data have a clear competitive advantage in differentiation — they have better insights, they make better business decisions and are more innovative. Our goal from an SAP perspective is to help customers on their journey in becoming an intelligent enterprise and spatial is a key part of that.
SAP and Esri together transformed the city of San Diego. How was the experience, and how did technology help in bettering asset management or emergency response?  
The City of San Diego won the President's Award for its use of GIS at Esri UC 2019. It is a well-deserved award and they are very proud of it. The challenges they were facing, concerning asset management, city processes, emergency response planning and civic engagement, are actually faced by many big cities around the world. So, SAP, Esri and a third-party consulting company called Critigen worked with the city to improve things on these fronts. We basically came up with 30 different use cases, with the purpose of using technology innovation to better asset management, emergency response and civic planning.
One of the use cases was that of a fire hydrant status or fire hydrant viewer. When firefighters are going to the site of a fire, they need to be able to understand if the fire hydrant is working. So, this is where a couple of things happen: operational information coming from SAP and the actual asset information and the location from the Esri GIS systems. All of this is merged together in a nice viewer that they can see. They can scan this up very quickly, and of course, it eventually helps to saves lives. This is based on the technology I just talked about. Both their system of record and their system of GIS running on HANA.
What are your thoughts on technology integration, and how will it define the future?
Technology integration is real, it is happening, and we are using it to help our customers in getting started. In other words, we are using it to reduce any obstacles customers may have or perceive that they may have. We have announced that we will be continuing with our hackathons. Last year at the Esri Partner Conference in Palm Springs, we had our first Esri-SAP spatial hackathon with over 25 participants and five different teams. They basically competed in a certain area and we had winners and prizes. So, now what we have done is that we have taken that on the road, because we want to showcase to both GIS and SAP folks how easy it is to bring these technologies together. We have another hackathon coming up in October in the Netherlands.
We are bringing together the three power houses of business applications and database — SAP, Esri for GIS and location intelligence, and hyperscale platform and infrastructure, AWS, to bring this really seamless experience for people to get started in the Cloud. We are really excited about this as this will enable customers to have everything they need in the Cloud. They will have HANA as a service, Esri ArcGIS Enterprise, and SAP Analytics Cloud. They will also have preconfigured content, demographic data and things along those lines to get them started. They can bring their own data — we are also going to supplement that with bi-weekly videos to make things like that really simple and easy. That is why we are offering a free trial experience for 30 days.
What is SAP Database Migration Factory and how does it function?
Sometimes we have customers saying that 'I am on a third-party legacy database and I want to move my GIS system of record to HANA, port my Esri geodatabase to HANA'. We have a programmatic approach at SAP through which we can migrate any application or solution to HANA. This includes our own SAP applications, custom applications, data warehouses and now, Esri geodatabases. It is a programmatic approach both with SAP services and third-party partner services where we come in and do with free one- to two-week assessment, no strings attached. We have TCO and ROI calculators that can help such customers determine the financial impact of that by moving to HANA, both from total cost of ownership perspective and lower maintenance. That's because HANA is simpler.
Also Read: Geospatial and 5G rollout: Why they are critical for each other