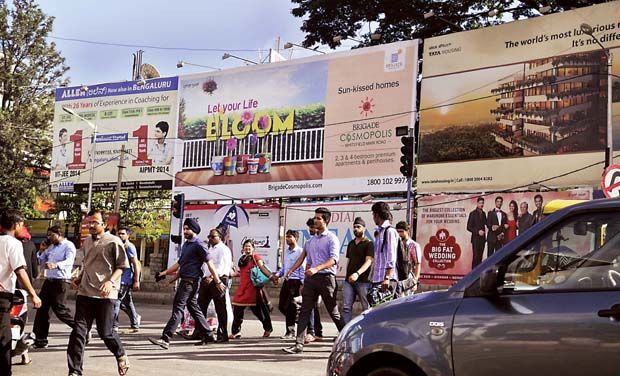 The civic body of India's Bruhat Bengaluru Mahanagara Palike (BBMP) is considering using GIS to remove illegal hoardings from the city. However, this is not the first time when the municipal corporation is using GIS. In August this year, BBMP geo-tagged the entire Bengaluru city on a digital map.
"At BBMP, we don't use GIS as an application, we use it as a platform for everything. Whatever the application that we design or think about, it will have some spatial component in it. So whether it is a property tax, project management, health management or community health management, there we use GIS as a platform," said T Sheshadri, IT Advisor, BBMP, in an interview to Geospatial World.
Talking about using GIS for urban municipal administration, Sheshadri said, because there are various types of applications, using GIS is important to integrate and build a seamless collaboration between each of these functionalities.
He said, "GIS is a platform which we can't avoid. That's the most essential component that we need to work upon. Today or tomorrow, everyone will have to join the bandwagon. Without GIS, I don't see any effective solution to be built around for the efficient administration of municipal function."
And it's important that our governments take appropriate steps to encourage the use of spatial technologies to improve the basic infrastructure in the cities. If it happens, then it will also contribute to the development of government's big projects like Smart City or Digital India missions.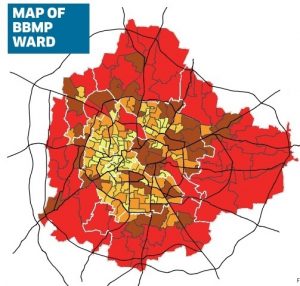 As far as illegal hoardings are concerned, BBMP has identified at least 5,700 illegal hoardings in Bengaluru.
Recently, the High Court took the BBMP to task over its poor performance in the collection of advertisement tax. BBMP Commissioner Manjunath Prasad had given an undertaking before the court that it will remove all illegal hoardings in the city in two months' time.
Prasad said people across the city continue to avoid paying tax and put up both personal as well as commercial hoardings. "Some months ago, we had conducted a survey on illegal hoardings. Based on that, we marked them using GIS. At least 5,507 illegal hoardings have been identified. These were put up by 2,671 agencies," Prasad said.