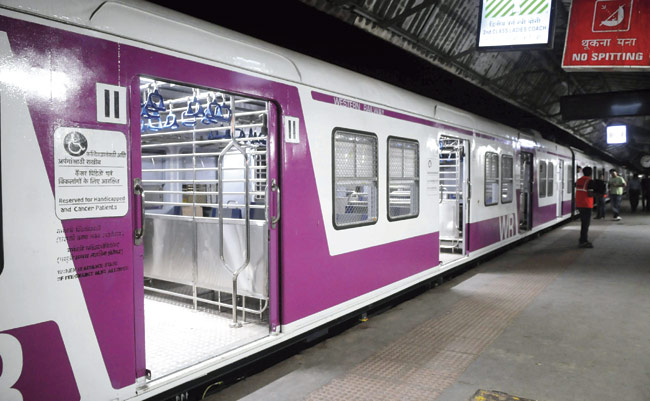 There's one thing common to the slew of announcements Indian Railways has made of late: GPS-based information systems.
In the most recent announcement, the Railways has declared that it is all set to modernize its AC-III tier compartments with a GPS-based passenger information system above each door. Passengers will get the first glimpse of these new coaches in the AC-III tier of Humsafar service, scheduled to start operating between Delhi and Gorakhpur, Uttar Pradesh, by the end of this month. Other changes proposed in this makeover include CCTV cameras in the aisles and a tea and coffee vending machine in each coach.
Meanwhile, the Mumbai local has also undergone a massive upgrade, with static checks starting tomorrow. The new local train comes with 15-tonne roof-mounted ACs, synchronized sliding doors, blowers and emergency buttons. It has been equipped with GPS-based destination display on LED indicators. However, Railway officials have not yet declared a tentative date on which the train will go public.
These announcements come on the heels of the Railways joining hands with ISRO to leverage geospatial technology for improving safety and increasing efficiency. The Railways will make use of services available from satellite-assisted navigational support through ISRO's GPS-aided geo-augmented navigation system, GAGAN. The technology will help passengers track trains in real-time, which would be a great improvement over the current system of tracking train movements manually.
The Railways also plans to undertake GIS mapping of the entire rail route and its assets, which would especially be useful at the time of accidents when the exact location of trains and the topography needs to be ascertained. Another safety feature that the Railways plans to explore is using remote sensing to warn road passersby through hooters before the arrival of trains at unmanned crossings. Moreover, geo-fencing of stations is also being planned to facilitate paperless ticketing systems.