The Indian Geospatial economy is worth INR 20,629 crore (206 billion) and employs 2,51,300 people consolidated, reveals the Indian Geospatial Economy-2018 Report, which was released today (May 10 2018) at the Geospatial Artha Summit, held at India Habitat Centre, New Delhi.  The report further tells us that the domestic geospatial market is worth 7,679 crore (of which government sector alone holds INR 6,218 crore), export of services is worth INR 6,659 crore and government expenditure on National Geospatial Agencies is 6,291 crore.
The Indian Geospatial Economy-2018 Report is a unique exercise undertaken by Geospatial Media and Communications to address the demand for a coherent, robust and comprehensive analysis of the state of geospatial economy in India. It provides key stakeholders (i.e. entrepreneurs; policy makers at state and center; government, commercial and development users; and academia and research institutes) with comparative assessment of current policies, geospatial technology and information management and governance structures; and adoption scenario at national and state level.
The Geospatial Artha Summit took off with inspiring thoughts on the current and future status of the Indian Geospatial industry as put in by eminent speakers from the industry including Lt Gen Girish Kumar, VSM, Surveyor General of India, Dr Mohan Reddy, Founder and Executive Chairman, Cyient and R S Pawar, Chairman and Managing Director, NIIT Group.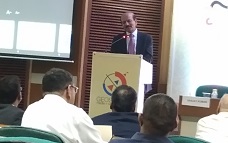 Dr Mohan Reddy, Founder and Executive Chairman, Cyient's words, "computing power; connectivity; sensors & data and analytics are the four key drivers of the ongoing technological revolution and we must work towards bringing confluence among them," inspired the eminent members of the geospatial community present at the Summit.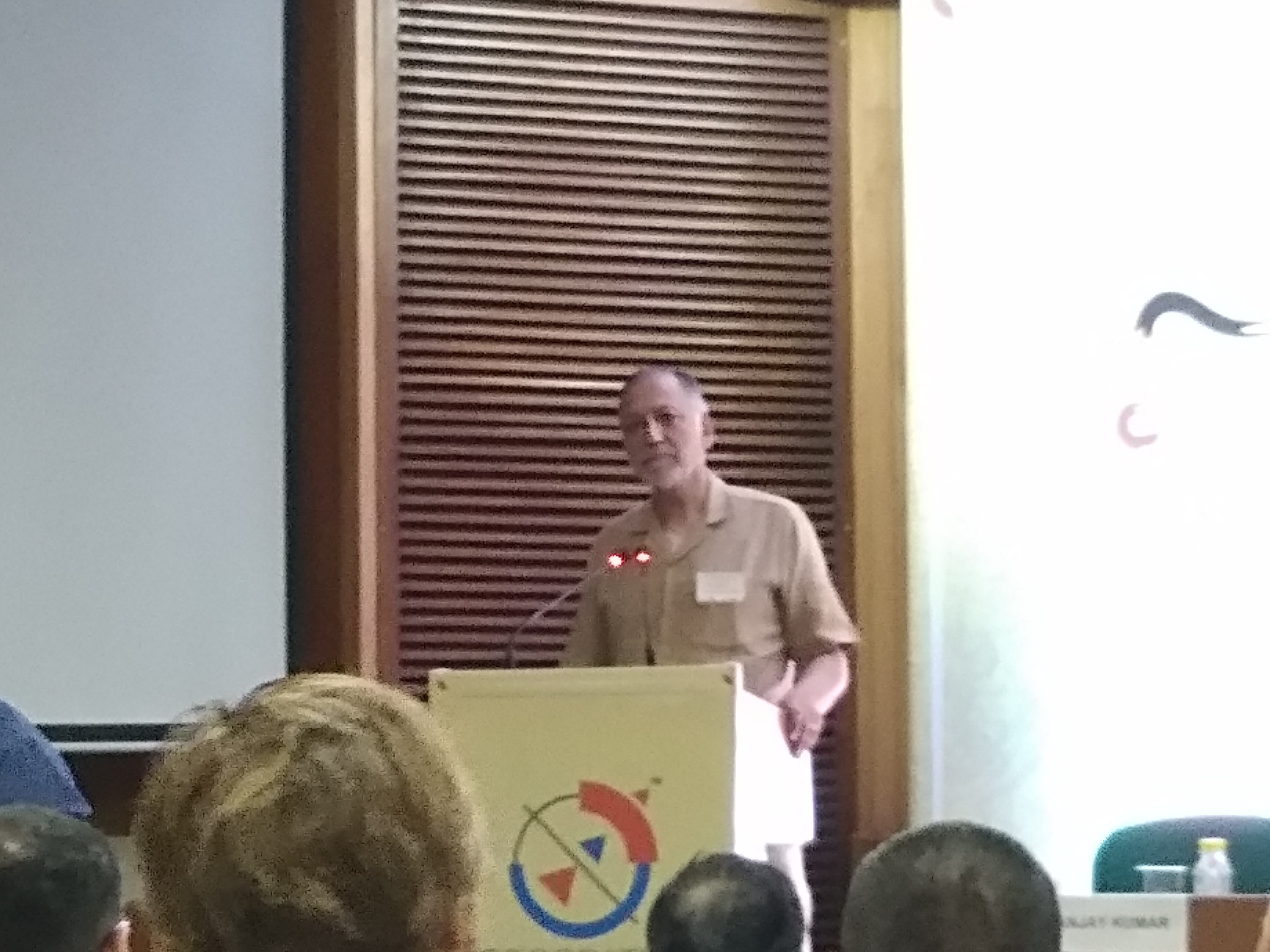 R S Pawar added to the discussion by pointing out that, "GIS is the universal glue using which we should bind together things and achieve growth, which has no limits. We should search more and more and innovate."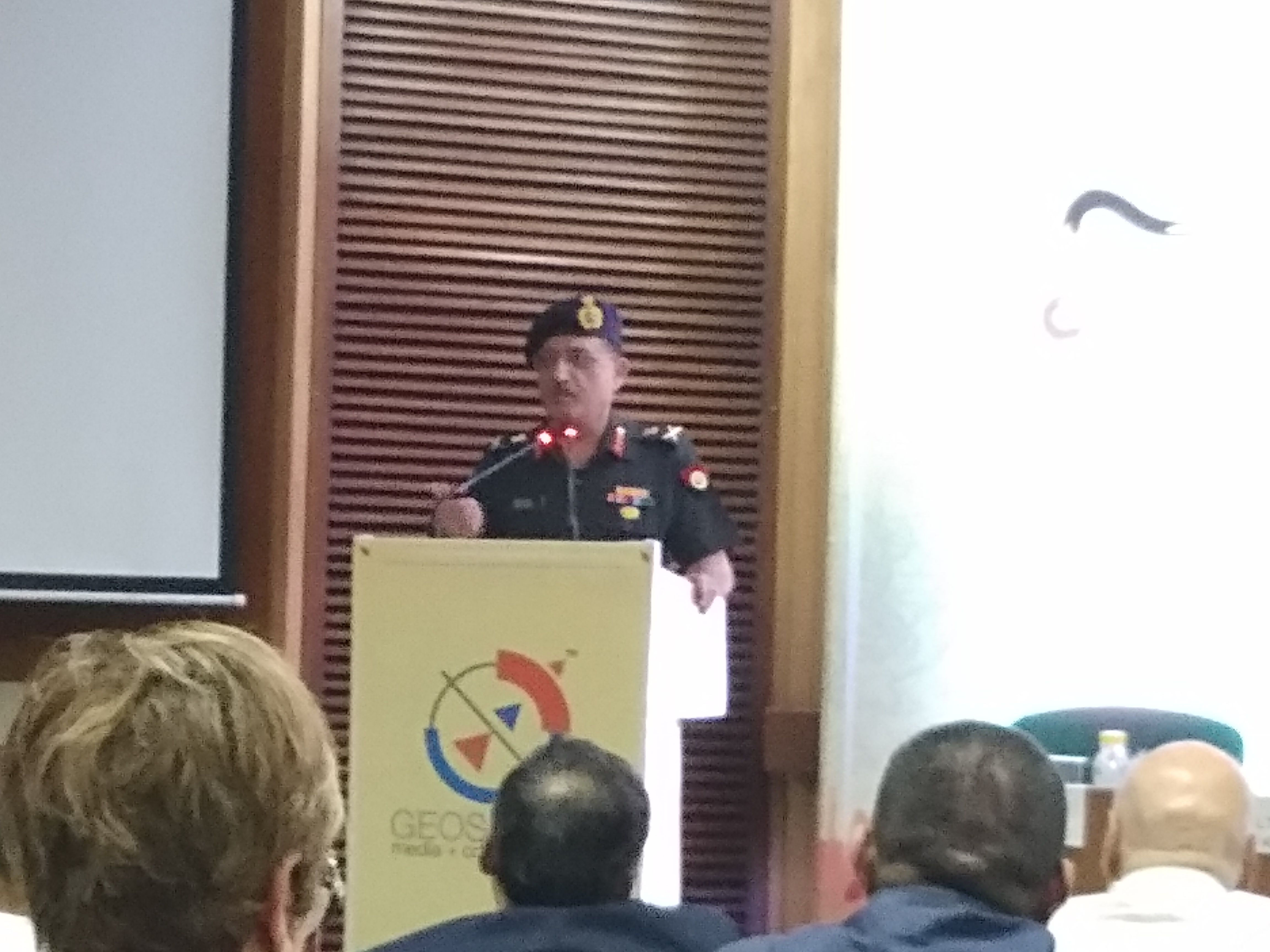 The SoI is taking new strides to make the country more geospatial ready and this fact got reinforced at the Summit as the Surveyor General of India provided a glimpse of the near future plans of SoI.
Through many such inspiring thoughts from the panelists, the Geospatial Artha Summit painted the perfect picture of the strengths, weaknesses, opportunities, and challenges that lie before us to harness the full potential of geospatial technologies. Add to that the intriguing glimpse of the Geospatial industry provided by the Indian Geospatial Economy-2018 Report and we surely had an enriching day!
To purchase the Indian Geospatial Economy-18 report, please contact – Ms. Megha Datta at [email protected]