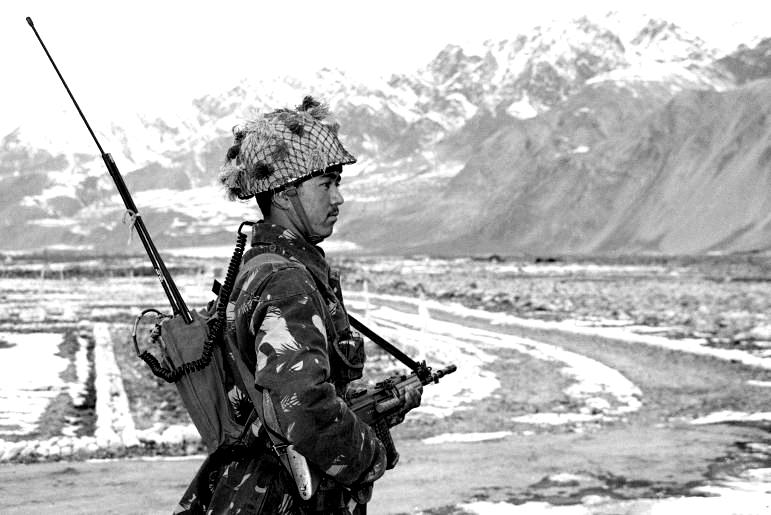 The September 18 attack at an army camp in Uri, Jammu and Kashmir, left 19 soldiers dead. In retaliation, the Indian Army carried out a surgical strike on the night of September 28 across the Line of Control in Pakistan-administered Kashmir. This was not an isolated case where militants infiltrated Indian territories from across the border. Earlier this year, militants from Pakistan had attached an Air Force Base in Pathankot, Punjab. Such frequent acts of terror have accelerated the need to find new measures to secure India against territorial challenges. The Securing India 2016 conference, organized by Security Watch India (SWI) in New Delhi this week, offered a platform to discover the need and feasibility of India Pakistan smart borders.
Speaking about the challenges of securing India's border, Lt Gen Syed Ata Hasnain (Retd), PVSM, UYSM, AVSM, SM, VSM and BAR, detailed that Uri shares no ideological association with India. Indicating that the reach of the administration is very limited in such areas, Hasnain called for the collaboration of the armed forces to integrate the people living in border areas into the mainland. "If you involve the people living in the border areas, they can act as a force multiplier for you," he expounded.
Overlooking Bangladesh?
But, amidst strained Indo-Pak ties, is India making light of the terror threat from Bangladesh?  Strategic affairs expert, Col RSN Singh (Retd) thought so. "I would give full marks to Bangladesh PM Sheikh Hasina for cracking down on jihadi activities. And it is a very worrisome situation that these jihadists are now finding patronage in West Bengal," Singh pointed out.
Independent security analyst Maj Gen Umong Sethi (Retd) felt the whole concept of border management in India keeps evolving because our borders are "living". And more than the physical borders, he saw threats from the virtual world we live in. "In the oscillating political environment of today, terrorism can be exported with the click of a button," he stressed. "We need to look beyond the current threats from Pakistan."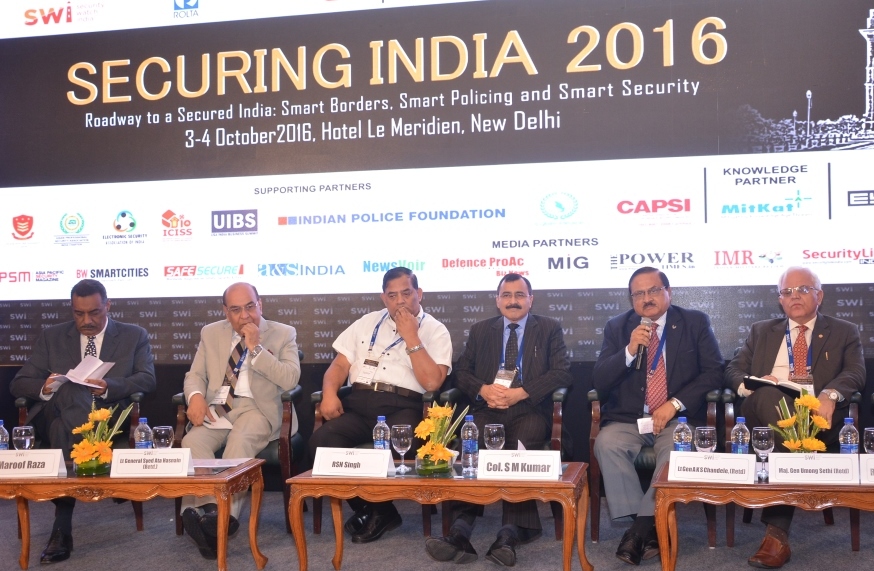 Need for India-Pakistan smart borders
Stressing that it is impossible to man a 15106.7 km long border, geointelligence expert Lt Gen A.K.S. Chandele (Retd) made the case for technology adoption. "From thermal imagers and radars to earth observation satellites, India must reap the benefits of technological advancements. Our Cartosat-2C satellite with a resolution of 0.65 meters and a revisit rate of 90 minutes has made detecting change quite an easy task," he explained.
With the increased interaction between the private industry and the armed forces, new and more sophisticated devices are being developed for geointelligence. But, what is the use of swimming in sensors and drowning in data if a user is not able to extract actionable information? "This is why we must concentrate on improving the technological threshold of the users. Only then can we hope to exploit the full potential of the equipments at our disposal," Chandele said.
Nonetheless, Col S.M. Kumar, MD of Mitkat Advisory Services, differed in his opinion about technology uptake. Citing examples of how most of the foreign technologies have proved to be unsuccessful in India, Kumar said, "The Northern Command was using sensors, but they failed because they were not monkey- or deer-proof. Handled thermal sensors became ineffective in Punjab during the peak of summers because moisture seeped into them. Israeli facial recognition software also proved futile because of the sheer number of people you have to deal with in India."
Though it cannot be denied that borders like the Siachen glacier cannot be managed by technology alone, it was agreed by all that technology can and should help overcome manpower-intensive border security and reduce the loss of lives of our soldiers. And since foreign technologies do not seem to have done too well for us in the past, smart borders provide an opportunity for Indian businesses to innovate and dish out cost-effective geointelligence devices.