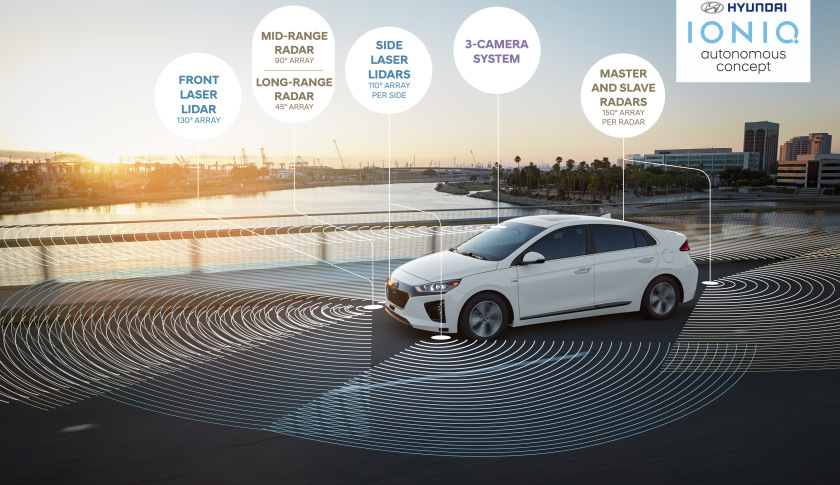 Seoul-based automobile manufacturer, Hyundai, unveiled its autonomous Ioniq concept vehicle last week at the LA Auto Show. According to Hyundai, the concept of self-driving Ioniq is that it has a hidden LiDAR system in its front bumper instead of on the roof, which enables the device to look like any other car on the road. The car is designed to look less like a self-driving car and more like the rest of its line-up.
Hyundai said by hiding the LIDAR, the concept "looks like any other car on the road and not a high school science project." The company has also announced its plans to debut two autonomous Ioniq's at the Consumer Electronics Show in January.
Furthermore, the company revealed its plan last year in November to invest $2 billion by 2018 to develop new advanced driver assistance system technologies and hire more engineers to pursue its self-driving car ambitions.
In April, Hyundai announced it was partnering with IT and networking equipment company Cisco to help develop the next generation of Internet-connected car services, which relies on lots of data shared at high speeds. The partnership, which will focus on a network that will speed up and improve the transfer of large amounts of data within the vehicle, is part of the Hyundai's wider strategy of working with tech firms to create a connected car platform for its vehicles.