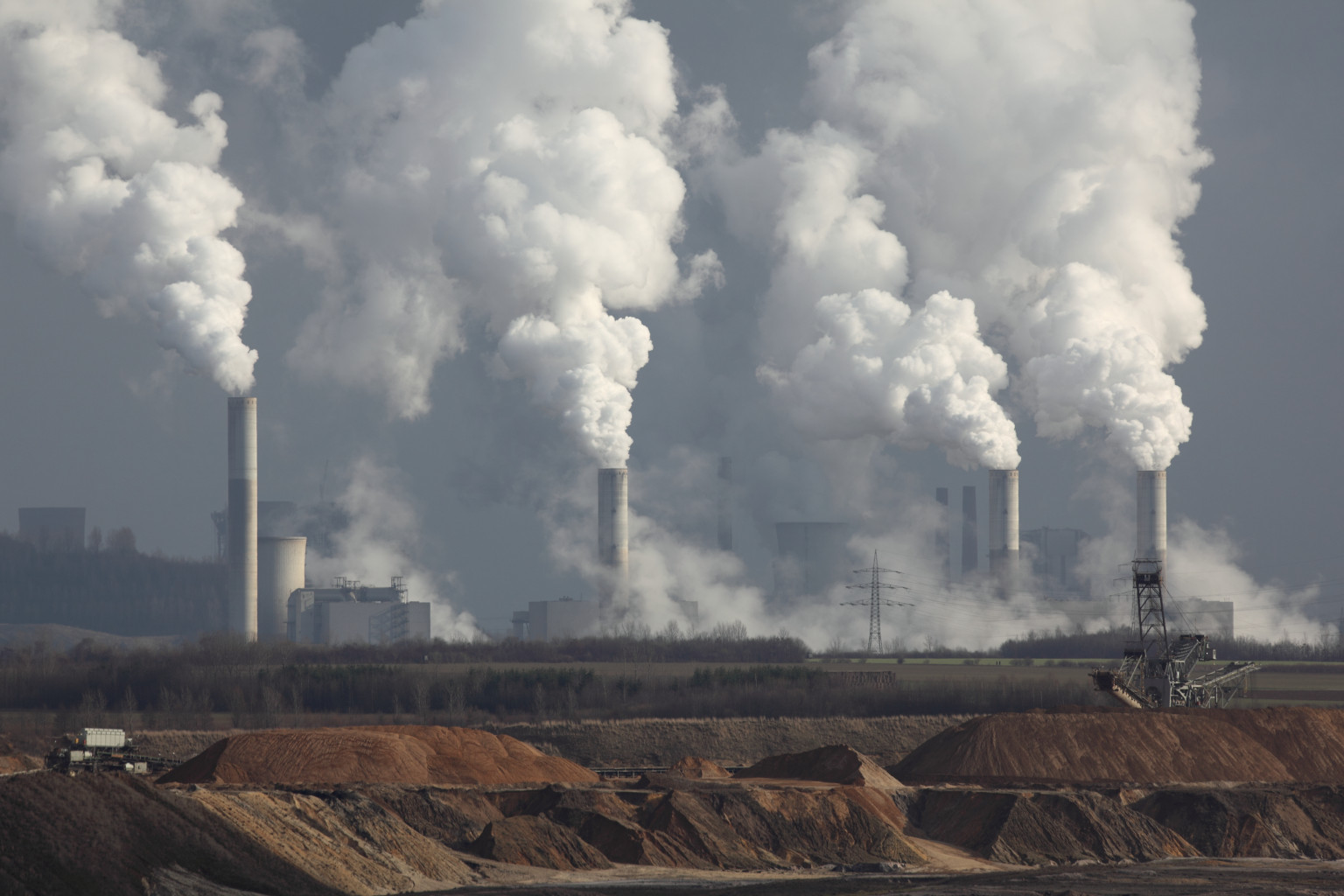 With just two days left in the closure of COP 23 summit in Bonn, where official level discussions on the agenda of mitigating emission of greenhouse gases — to reduce global warming by implementing the terms of the Paris Agreement — is about to reach its conclusion, a recently released study shows that global warming caused by humans is rapidly increasing, with no signs of it plummeting anytime soon. This is the main reason behind the record-breaking surge in the number of hot temperature years.
The study says that "The frequency of hot and cold record-breaking temperature occurrences is shown to be changing due to the anthropogenic influence on the climate. Using ensembles of model simulations with and without human-induced forcings, it is demonstrated that the effect of climate change on global record-breaking temperatures can be detected as far back as the 1930s. On local scales, a climate change signal is detected more recently at most locations. The anthropogenic influence on the increased occurrence of hot record-breaking temperatures is clearer than it is for the decreased occurrence of cold records."
Meanwhile, another new research presented at the COP23 summit, says global temperatures will continue to rise by 2% in 2017 to hit a new record and that the previous claims that they had peaked and would only fall now were too optimistic.
The hottest years – a window to an uncertain future
Data records of global annual temperature show that between 1861 and 2005 the earth witnessed 17 record hot years. The new study clearly shows that global warming caused by reckless human activities is behind the increase in the rate of records being broken. Without the detrimental impact of human-caused global warming, there would have only been seven hot temperature years between 1861 and 2005. It is also startling that the possibility of a record-breaking hot year has almost doubled from 1926 to 1945 and 1967 onwards.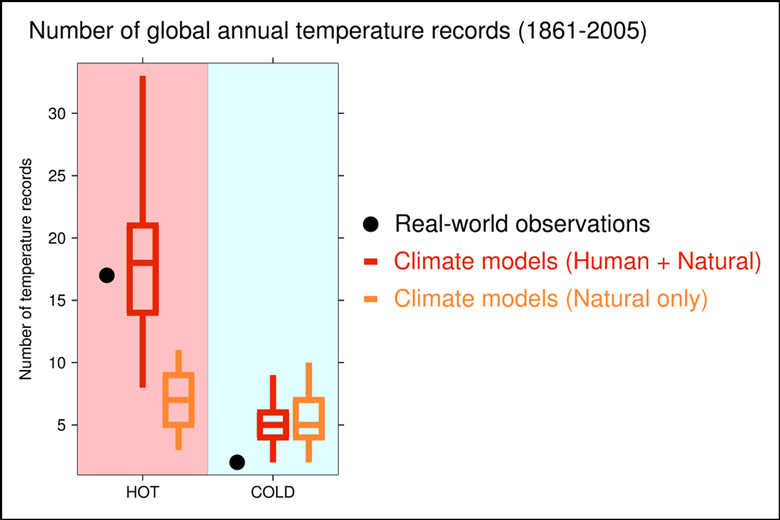 With increasing greenhouse gas emissions, the chance of a higher record-breaking temperature will also increase, as per the study. What should indeed be a scary premonition is that by the year 2100, every other year is to exceed the previous year in being the record-breaking hottest year.
Also Read: Indian Subcontinent may become too hot for human survival in the next 80 years
The impact of human activities can on global warming can't be discounted at any cost for the sake of sustainability and ensuring that the planet is livable for the posterity.
New records in quick succession
The year 2014 was recorded as the hottest year since 1880. But this record was broken the very next year, in 2015, and then again in 2016.  As per the research paper, this hat-trick of record-breaking temperatures was primarily due to anthropogenic warming.
Record-breaking temperatures naturally attract attention, jolting us from our complacency as they highlight the colossal magnitude of global warming and portends the dire threat if soaring temperatures are not checked.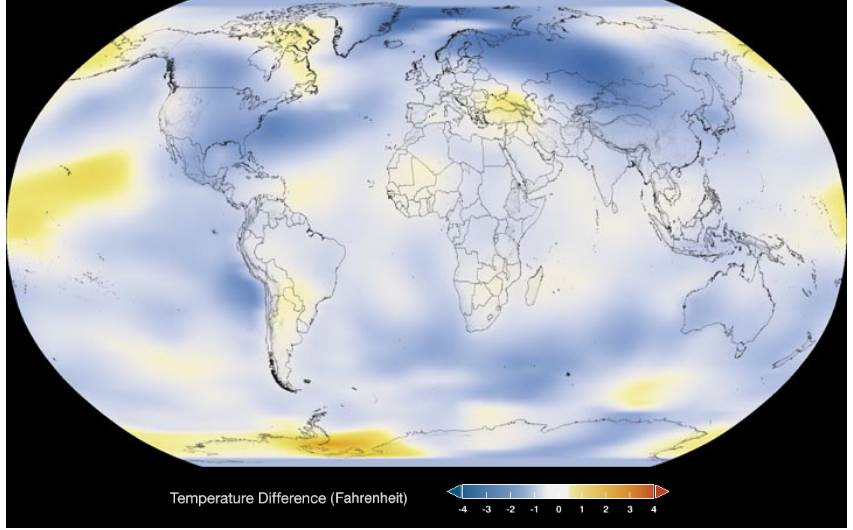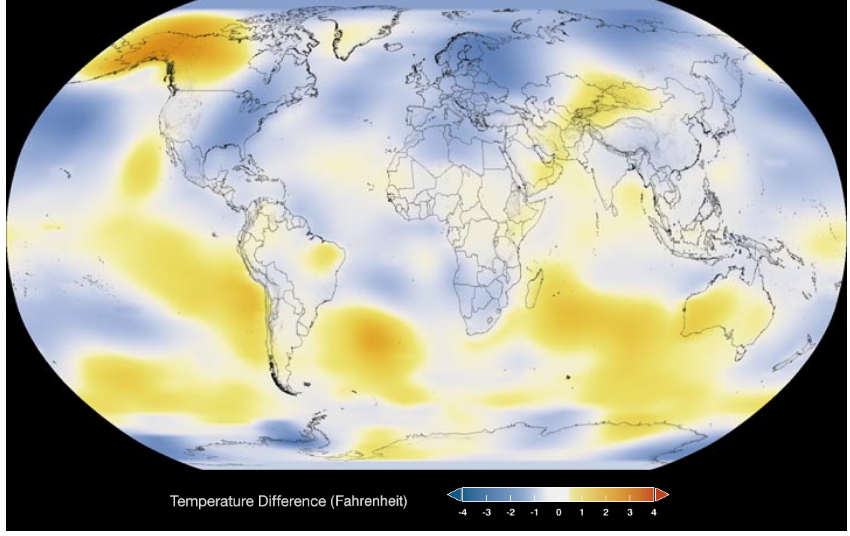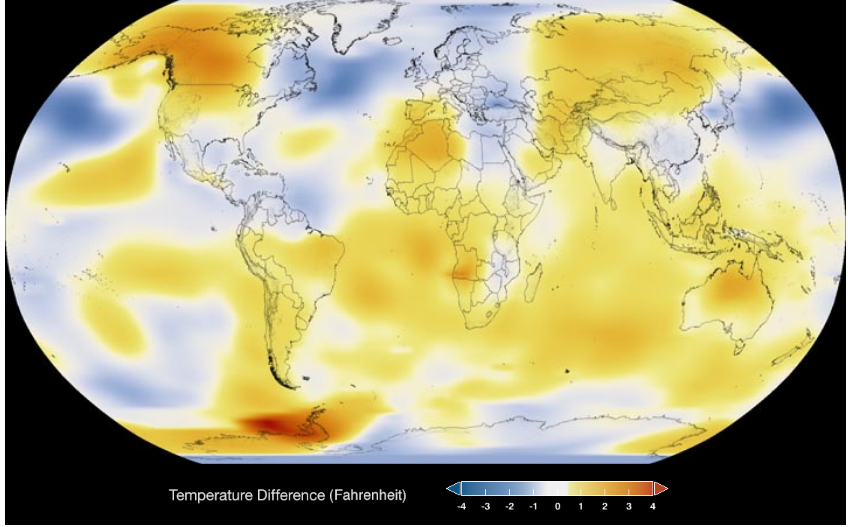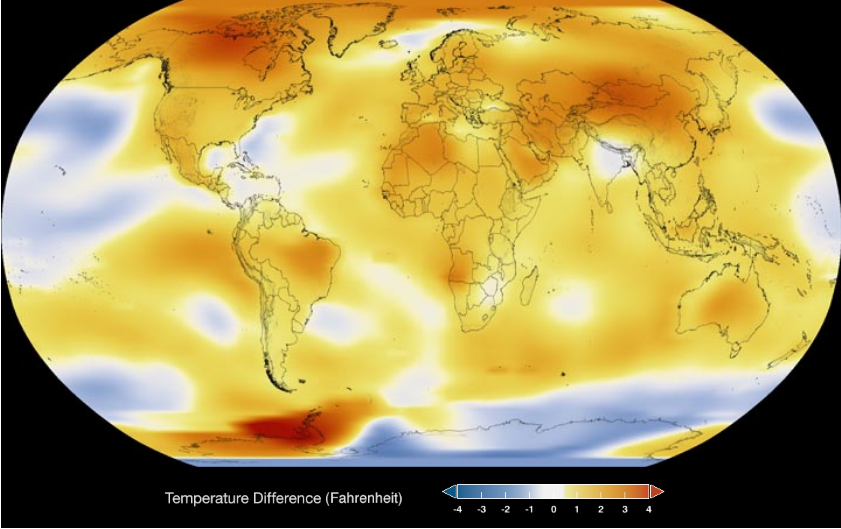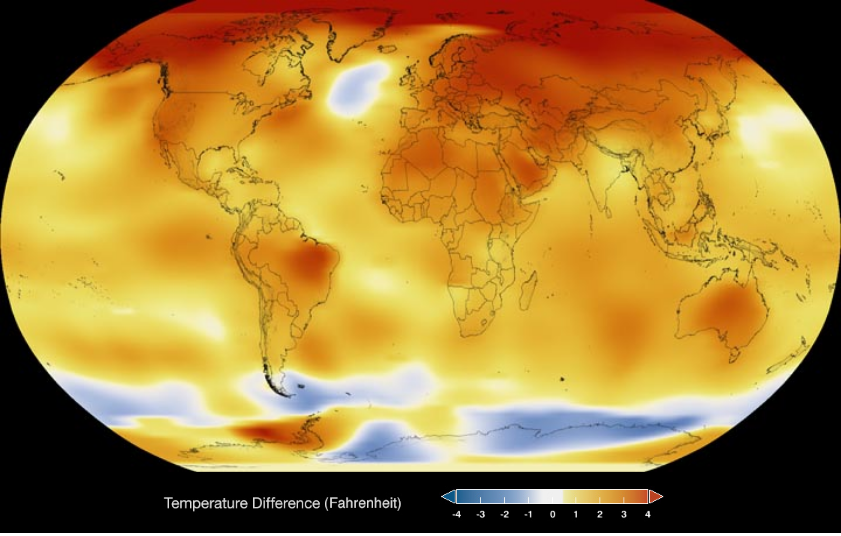 Unlike other previous studies and researchers, this is more holistic as it takes into account the entire globe and not just the rate of increase in different countries and regions.
Dr. Andrew King, an Australian climate research scientist and the lead author of the new study, studied the temperature data from 1861 to 2005 and marked the hottest years. A large number of climate models were used by him for the purpose of simulating climate change. These models combined both natural causes and human influences, while some other models were about solely natural causes like volcanic eruptions.
Dr. King found that just three climate models that include human influences had on an average 15-20 record-breaking hot years. In contrast, the models with solely natural reasons had an average of seven (hot years) in the 144-year period between 1861 and 2005.
He also found that the probability of a record-breaking hot temperature year didn't increase between 1945 and 1967 because man-made aerosol emissions counterpoised the warming caused by anthropogenic greenhouse gases.
The research can be quantified and extrapolated to find the exact impact of human activity in a particular record year.  Dr. King throws light on the extent of human impact by deducing that the probability of a record-breaking hot temperature year increases by 30 times as compared to only natural influences.
Explaining the peak
The data of around 200 nations presented at Bonn Cop23, as per the details of 2015 Paris Agreement climate accord, is a setback to the global aim of curbing greenhouse emissions to thwart heat waves, and rising sea levels.
"The plateau of last year was not peak emissions after all,"  as per the Global Carbon Project
Carbon dioxide emissions from fossil fuels and industry, the lion's share of man-made greenhouse gases, were on track to gain 2 percent in 2017 from 2016 levels to a record high of about 37 billion tonnes
China's emissions will further rise by 3.5 percent, as the demand for coal further increases as urbanization
China, one of the top greenhouse gas emitters, accounts for almost 30 percent of world emissions and consumes more coal than any other country in the world.
U.S. emissions were set to decline by 0.4 percent in 2017, which is also reflective of more coal burning.
Also Read: C02 emission expected to rise by 2% by the end of this year