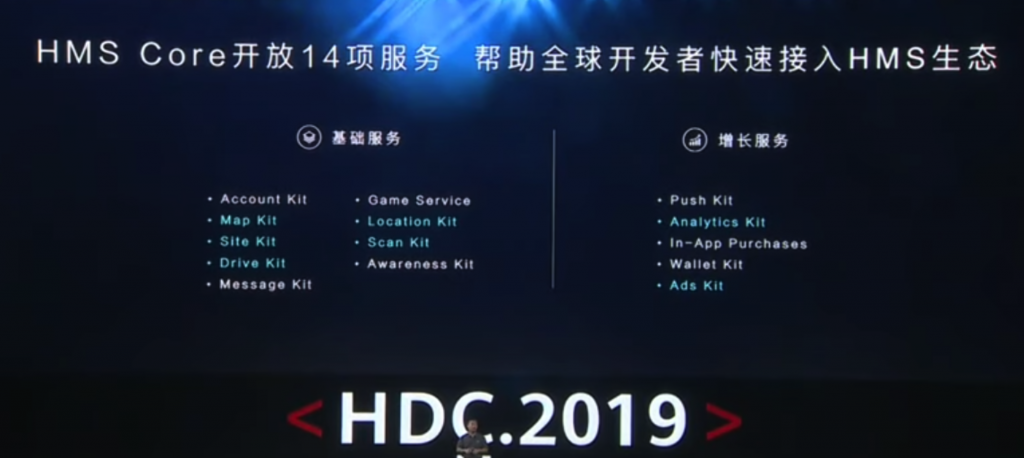 We all are aware of the Huawei case. To break the gridlock, Huawei is coming up with HarmonyOS and is investing US$1 Billion to nurture the Huawei Developer ecosystem. Huawei is also taking serious steps in finding an alternative to Google Maps in its ecosystem. As on today, if you refer to their developer documentation, it is clear that they are ready with Location Service capabilities and not with Map Services capabilities.
So, how will Huawei solve the geospatial challenge? The news is out two days back that Huawei set to unveil mapping service in October.
What is Huawei Map Kit?
Huawei's mapping service, known as Map Kit, is not directly for consumer use but is designed to encourage software developers.
Huawei Map Kit will be connected to local mapping services and covers 150 countries and regions.
Huawei Map Kit will be available in 40 languages.
It will offer real-time traffic conditions and a navigation system which can recognize a car changing lanes.
It will also support augmented-reality mapping.
What is Huawei management team saying?
According to Zhang Pingan, President of cloud services at Huawei's consumer business group – more than 50 percent of mobile applications are location-based services relying on mapping capabilities.
As part of the Huawei Developer Conference 2019, they announced about their focus on different aspects. The following are key where location and geospatial technologies have a role to play.
Why should Huawei work with geospatial partners in the Asia Pacific?
The first key challenge is that mapping services in the consumer world are tough to crack. Apart from Google, no other telecom or technology major found success.
First, from a technology standpoint, Huawei will need the following core components and be successful.
A robust technology platform
A strong network of content partners (for satellite data, map data, business data, traffic, and public transit data),
B2B developer base (Ex: Transportation aggregators, app providers that use location component) and
The B2C user base that is confident on Huwaei Maps and is ready to switch from Google Maps.
Xiang Ligang, director-general of the telecom industry association Information Consumption Alliance, said Huawei is a latecomer in mapping service.
US anti-trust laws are not that simple to crack. If Huawei gets banned in the US, it will be difficult for any geospatial technology partner with interests in the US to work with them.
While this is an interesting and large opportunity for geospatial companies globally, it is tricky as well. Especially for geospatial companies in the US and Europe this might not be a cakewalk.
Booking Holdings, which has remarkable properties such as Booking.com, Kayak, Agoda.com is one of the software partners on the mapping service that Huawei is working. A surprising fact is that this is an American company organized in Delaware, USA. So, how will this turn out to be successful in the current scenario would be an interesting aspect to look. Only if this partnership finds success and doesn't hit the roadblock from the US agencies, other geospatial companies will find it comfortable to work with Huawei.
US travel aggregator website Booking Holdings is among the software companies that is partnering with Huawei on the mapping service. But their geospatial capabilities might be limited.
So, this is going to be a possibly good bet for geospatial companies in countries like China, India to convenience Huawei to look at this alternative strategy and work with them. There are already a few mapping companies in the region that are successful at creating data at country scales. Now, it will be an excellent opportunity for them to be a global aggregator for Huawei for maps data, satellite data, business data, and transit data. It might be a win-win for both if we look it from the current trade war and anti-trust perspectives.
Alternatively, why should Huawei look at a partner within China?
I am surprised that there is no mention of the likes of Baidu Maps in this scenario. Because for the external world, Baidu is already a success story and one that is easy to believe and accept. Primarily from the technology platform standpoint, it can be a key. As I have mentioned earlier in the blog post on HarmonyOS, the key to the success of Chinese technology ecosystem outside of China might not lie in bringing out technologies in a stand-alone way, but in a collaborative way. Collaboration is going to be a critical success factor for Chinese tech giants in the current scenario of a trade war.
Companies like Microsoft and Apple have tried hard and not found success all through these years. To further add to this complexity, especially the restrictive business scenario poses a greater challenge.
In conclusion
So, Huwaei can look at to other these alternatives. One, find a technology partner like Baidu and use their technology stack. Two, work with geospatial players in China and India to aggregate the global map data and value-added data.