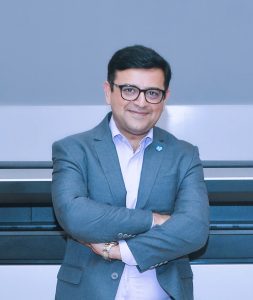 For the global large format printer (LFP) market, India is one of the principal countries. And anyone who doubts this should have a tea-time chat with Devang Karia, Country Manager, Large Format Design, Graphics Solutions Business, HP India.
"Our business has grown significantly in the last year, not just in one segment, but, across the portfolio," Devang beams, as we call on him at his Gurugram office on a balmy Monday morning. "The market is expanding because of government reforms and renewed infrastructure spending. As far as technical printing is concerned, growth is reflecting in the number of units we are moving every quarter compared to the year before."
Ruling the market
The numbers, indeed, are pretty buoyant. Data from IDC CQ2 show HP India boasting of an overall market share of 63%. A closer inspection of the figures would tell you that the company holds a mammoth 92% of the market share in the technical segment of 36-inches multi-function printers. "Our flagship product in this space is the HP DesignJet T830 multifunction printer, and it has been a huge contributor in FY16 to help us gain this kind of a substantial share," Devang explains.
India happens to be one of the top countries responsible for the T830's aggressive growth in the APJ region. By making large format color printing affordable, HP India has been able to dramatically tap into the AEC space. "Using color has allowed our customers to communicate better. The architects and the builders, who were previously outsourcing print jobs to copy shops and repro houses, are now leveraging the wide gamut of solutions offered by us, especially the T830," says Devang. "The price-point at which the product was introduced really worked in our favor," he winks.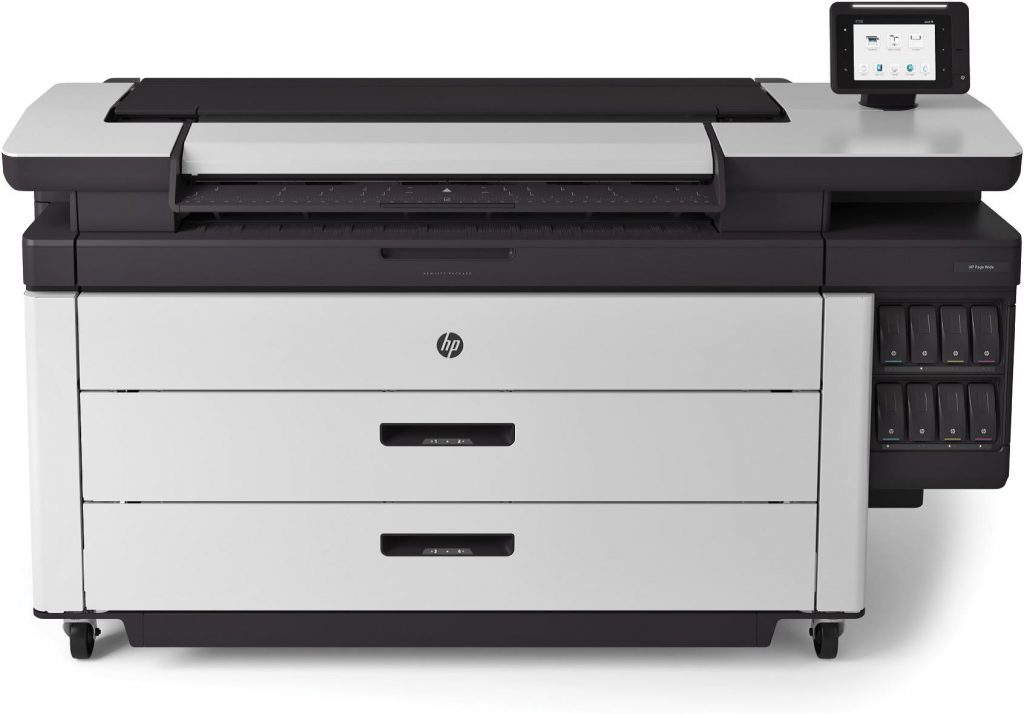 HP India is also the dominant player in the technical departmental and production portfolio (mid volume – high volume), with its Pagewide 4000XL, 5000XL and 8000XL printers raking in 92% market share. Devang tells, "This is our flagship portfolio, which is transforming the Black and White technical industry to Color." HP is paving the way for a new, colorful era by helping copy shops, Repro houses and CRDs change the way technical printing is done today. "Nine out of 10 customers use Pagewide. Doesn't that say it all?"
Going digital
The transformation has also been fuelled by customers shifting from analog technologies to digital, and Devang foresees a very strong momentum in this direction as well. "I wouldn't be exaggerating when I say that technical printing has moved to the next level. Gone are the days when people were trying only to print. Now it is all about collaboration, about sharing the data created easily and instantly. It is only going to get a lot more exciting going forward," he assures. "The T830, for example, allows you to share the print job directly to the Cloud, without you having to come back to your laptop or computer."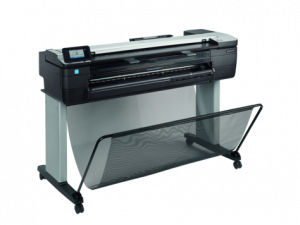 Meanwhile, HP India's 44-inch portfolio is primarily targeted toward GIS professionals. "I can say with conviction that it is helping the geospatial industry to print a lot more effectively than it used to before." What has helped is that HP has introduced complementary solutions for its hardware as well. "We have introduced a product called the Rugged Case, which protects your printer from dust and damage while transporting or on location," Devang details. "A lot of our customers, including the military, install printers in remote areas. Now, we have a solution which would help them protect these printers even in demanding conditions."
The next big wave
Devang expects the next big wave for HP India to come from enterprises. Going forward, HP India's key focus would be to see how quickly it can push the Pagewide portfolio into the enterprise ecosystem and replace as many LED printers as possible. "This is the need of the hour," he insists. "If enterprises consolidate their print environment, they can reduce the running cost and leverage on the versatility of the applications that they can create on Pagewide." All this translates into a strong value proposition for the customers.
But, does it not astonish Devang how print is able to maintain its significance in a digital world? "Frankly, it doesn't," he quips. "A lot of people had this fear that the market would start shrinking, but it is actually expanding. You see, print will always remain relevant. If you talk about annotations and stuff that happen on a typical construction site, it is not easy to communicate everything on a digital device. You cannot just make corrections on the fly and send it across. You still need print. Which is why, we are very optimistic about the next financial year as well. We expect to rake in around 70% market share in Q3."
With so many new products and solutions announced in the past year, it would appear that India is on HP's radar. Devang concurs with a smile. "It's not just HP. The country is a hotspot for businesses across the world today. And it is largely because of the positivity in the macro environment. India is unarguably one of the focus areas for HP, and we are happy that it is leading to a lot of support for us," he signs off.