Earlier this year, DigitalGlobe launched its Open Data Program that was aimed at providing high-resolution satellite images of the worst disaster-affected areas and to support disaster recovery in the wake of large-scale natural disasters. Committed to provide critical and actionable information to assist response efforts, the company also provides pre- and post-disaster imageries for select sudden onset major crisis events that can help in crowdsource damage assessment.
The company, this year released its associated imagery and crowdsourcing layers, into the public domain under a Creative Commons 4.0 license, allowing for rapid use and easy integration with existing humanitarian response technologies. Some of those events are: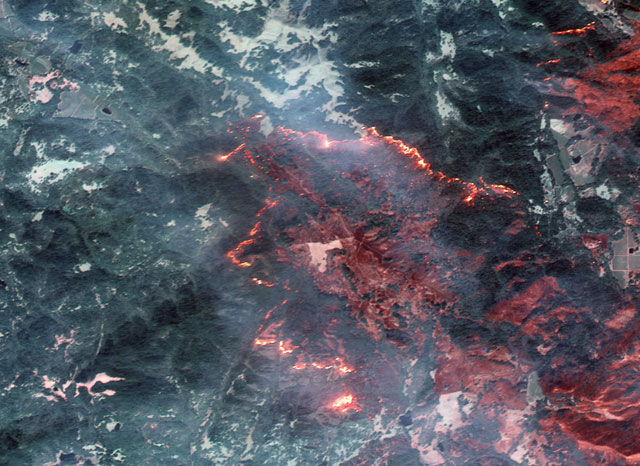 Santa Rosa Wildfires: One of the worst firestorms of 2017, the Santa Rosa wildfires can also be called as the worst firestorms in the history of California. Impacting thousands of people, the crisis has led to the displacing a majority of population to move across Northern California. By providing real-time images of the firestorms and the affected areas DigitalGlobe's Open Data Program has helped people reach safer zones faster. Also, this enabled the agencies to reach faster and map the affected area quickly.
Hurricane Maria: Rated as a Category 4 storm, Hurricane Maria made landfall in Puerto Rico on September 20, 2018 with winds blowing at 155 mph. DigitalGlobe mobilized resources to support immediate relief efforts following the storm. The satellite imagery company also made the before-and-after-disaster-images public which helped local authorities take the appropriate measure to restore the affected cities.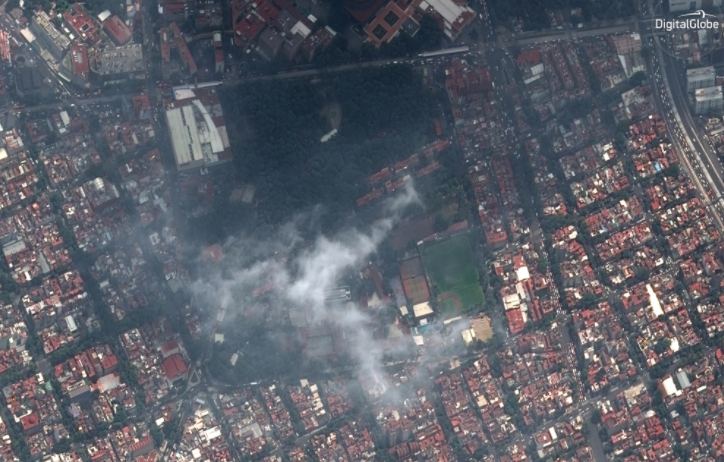 Mexico City Earthquake: A powerful 7.1 magnitude earthquake struck 80 miles southeast of Mexico City, collapsing buildings and killing hundreds. DigitalGlobe also mobilized resources to support immediate relief efforts following the earthquake.
Hurricane Irma: DigitalGlobe also helped in providing relief from a Category 5 storm, Hurricane Irma. The company publicly released pre- and post-hurricane images of the affected areas to support disaster response. They also sent out their FirstLook team on the part of Irma and proactively covered the anticipated areas of impact. As of today, DigitalGlobe's entire constellation, including WorldView-4, is tasked to collect everything from the eastern Caribbean all the way up to Myrtle Beach, South Carolina.
Hurricane Harvey: As with Hurricane Harvey, DigitalGlobe waited for cloud cover to clear before it could collect post-hurricane imagery. Once the weather cleared, the company collected satellite imagery through its Open Data Program site. It is worth noting that Harris County and the Greater Houston area in Texas, which is home to roughly 5 million people, took the brunt of the storm's record-breaking rainfall.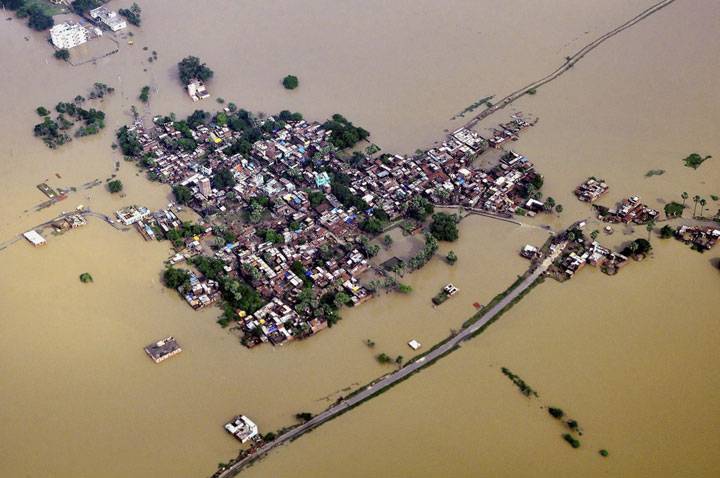 Monsoon in Nepal, India, and Bangladesh: Heavy monsoon rains and landslides across Nepal, India, and Bangladesh have caused deaths of 175 people and have displaced millions more. With 13 district of the Indian state Bihar inundated, the death toll crossed over a hundred. Several rivers, across Nepal, India and Bangladesh were overflowing. For several days, the region suffered from relentless downpours and flash floods. This led to a significant loss of life and also destroyed homes and crops in all three countries. For the monsoons, DigitalGlobe contributed by publishing before and after images of the floods. Also, to ensure that these imagery and data can be of most assistance to relief efforts, the company made it available under a CC-BY-SA-NC 4.0 license, which means that the images can be shared and adapted with attribution given to DigitalGlobe.
Sierra Leone Mudslide: Mudslides outside of Freetown were triggered by ongoing, intense rains, causing the deaths of at least 312 people. Many are still missing, and search and rescue missions are underway in the most affected communities. To help and support the relief agencies, DigitalGlobe published and shared detailed images for disaster response on its open data platform.
No matter where they occur, disasters everywhere lead to pain & loss. But in terms of relief operations, focused timely action can lessen the aftermath. It is because of this, DigitalGlobe's Open Data Program is a highly appreciable step in this direction. Kudos!