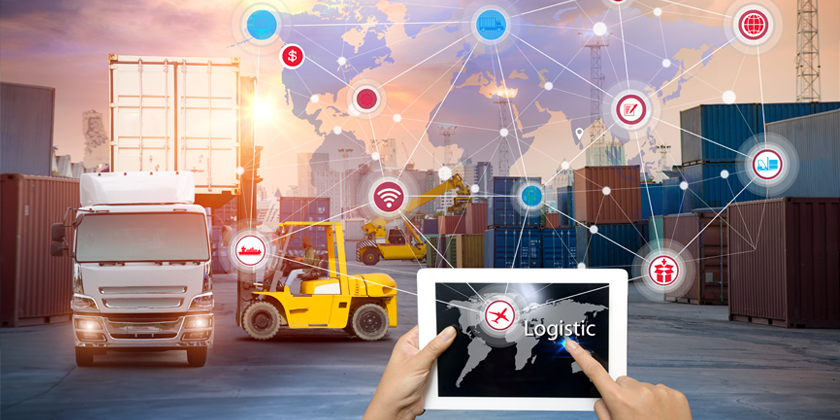 Having right things at the right place and right time is important and Internet of Things (IoT) plays a big role in ensuring the whole process runs smoothly. When we generally talk about IoT, it is generally tagged to electronics, wearables or making lifestyle more personalized and smarter. But there is much more to this technology. One sector where IoT has made a major impact is logistics. Technology has been a major differentiator in the logistics and supply chain. Whether it is warehouse management, fleet management, delivery or shipment, IoT has majorly made its impact. So let's understand how IoT enables logistics and supply chain management.
IoT has a deep penetration
Whether maintaining quality of consignments, tracking your employee from a centralized place, managing workforce or monitoring your energy bills and wastage, IoT can manage it all for you. Agreeing to this fact, Ali Hosseini, Founder and CEO, SenRa Tech, in 26th Convergence India 2018 conference in New Delhi, India said, "So, where is the cargo? Where are the drivers going? Has the cargo been opened, monitoring cargo quality, temperature, etc. For all this IoT is must. Asset tracking is really big. We collaborate with providers who have tracking sensors and the data collected is sent to the Cloud and is then analyzed to the optimum level."
While the technology caters to the B2B solutions, it also delves into B2C solutions too. The technologies used in smart cities are now being used by companies to create innovative solutions.
However, in order to make the technology reach a wider population, the academia need to train industry-ready professionals who can make solutions that can cater to the needs of the customers and businesses.
ALSO READ: Digital Convergence – The future of breathtaking socio-economic developments
Academia training workforce
According to the World Bank, Indian logistics industry has jumped from 35% to 54% in recent times. Right from tracking consignments to monitoring theft in real-time, IoT can be a big help to ensure smooth working. However, to take this technology to a larger audience, the academia needs to play a major role. Jatin Talreja, CMD,  Riyanix says, IoT is going to be everywhere. The privacy will be breached in future. However, there is no choice. It is not only going to help businesses but also increase efficiency of employees The academia has to restructure its courses to train workforce that are industry-ready and understand the technology well."
Satellite-based IoT
Another area where there is a huge scope is building satellite power with IoT. Space-based IoT can reach to rural areas. It is cost-effective and reliable. Agriculture is another sector which will benefit hugely. It can help in increasing farm production and stop wastage, etc.
Elaborating on this Scott Larsen, CEO, Helios Wire, says, "Our goal is to democratize IoT and make it available to everyone. Our business model is to build 30 satellites that will give a boost to this technology. They are relatively inexpensive."
Customizing it for India
If we take an example of e-commerce logistics, you can see how businesses are customizing their products to tap the fast opportunity in India. Delhivery is one such company that has customized to leverage the technology and use it effectively to reach large population.
What it does is that through a simple smartphone it collects data, through data science technology it collates and breaks the location based on pins. In the process the company gets to know the traffic pattern of the location. How much time, money and resources will be needed to cover a location area, so that it can deliver the packages at the exact location and the time mentioned to the customer.
Srinivasan S, Senior Director, Data Science, Delhivery says, "We get to know how difficult the locality is. It increases our efficiency and helps us to maintain better customer relationship. We also get to know the whereabouts of our employees in real-time."
Partnership between solution providers and users key to ushering in IoT in India