In today's rapidly-transforming world, data is more important than ever for making informed business and investing decisions – especially for commodity futures and options traders, who must closely monitor news about commodities like oil or soybeans to manage their risk and capture opportunities in the markets.
For the first time, CME Group, the world's leading and most diverse derivatives marketplace, is offering third-party data sets to customers through CME DataMine, its historical data platform. Traders and investors use this historical market data to extensively back-test strategies to help them gauge profitability and risk.
Now, using agricultural and energy data sets from Orbital Insight and TellusLabs, traders can track daily crude oil storage capacity around the world, or monitor corn and soybean health across the Western hemisphere.
"Over the past year, we've seen ongoing geopolitical instability as well as rising volatility, and we know our DataMine customers are looking for ways to add value to their trading strategies," said Julie Armstrong, Executive Director and Global Head of Market Technology at CME Group. "Offering cutting-edge tools like these valuable datasets from Orbital Insight and TellusLabs will help make their analysis simpler and more efficient."
Orbital Insight and TellusLabs are two industry leaders in geospatial analytics who provide their customers with accurate and actionable insights in the global commodities market.
Orbital Insight sources petabytes of satellite, drone, balloon, and other unmanned aerial vehicle data and automatically analyzes that data using artificial intelligence. By tracking everything from the number of cars in grocery store parking lots to the rate of deforestation in threatened areas, the company is able to detect socioeconomic trends on a global, regional and hyperlocal scale.
Orbital Insight provides daily estimates for floating roof tank (FRT) oil inventory levels around the world. The company monitors more than 25,000 FRTs daily across the globe, and this analysis is now offered through CME DataMine. The world's top oil storage regions are covered, including the U.S., China, OPEC, and EMEA. FRTs can be used in many cases as a proxy for overall oil inventory levels, offering unprecedented visibility into the global oil market. The frequency of updates and the reliable independence of the data source makes Orbital Insight's energy analysis a unique dataset in the energy commodities market.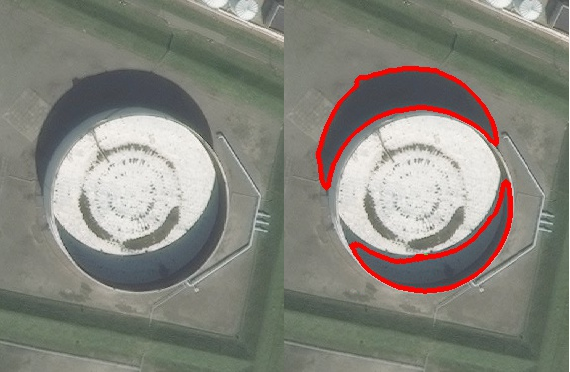 "CME DataMine serves customers around the world who need the most accurate and timely information possible to make investment decisions," said A.J. DeRosa, Executive Vice President and Head of Global Sales for Orbital Insight. "Oil is one of the world's most important commodities, and our data provide a comprehensive and transparent look at global inventory levels."
TellusLabs monitors crop health characteristics, including Normalized Difference Vegetation Index (NDVI) and their proprietary Crop Health Index (CHI), through satellite imagery and machine learning. This suite of agricultural insights can provide a competitive edge for decision-makers where time-sensitive and accurate information is a crucial advantage.
"We are pleased that CME Group shares our view that data is critical to the future of agricultural investment and environmental intelligence," said David Potere, CEO of TellusLabs. "We believe TellusLabs and CME Group will play an important role in the future of agricultural investment strategy."
CME DataMine offers trial subscriptions to both Orbital Insight and TellusLabs data sets via cmegroup.com/datatrial. Customers can then opt to license a subscription to global and regional datasets on an ongoing basis.
CME Group plans to add more alternative data sets to CME DataMine before the end of the year.