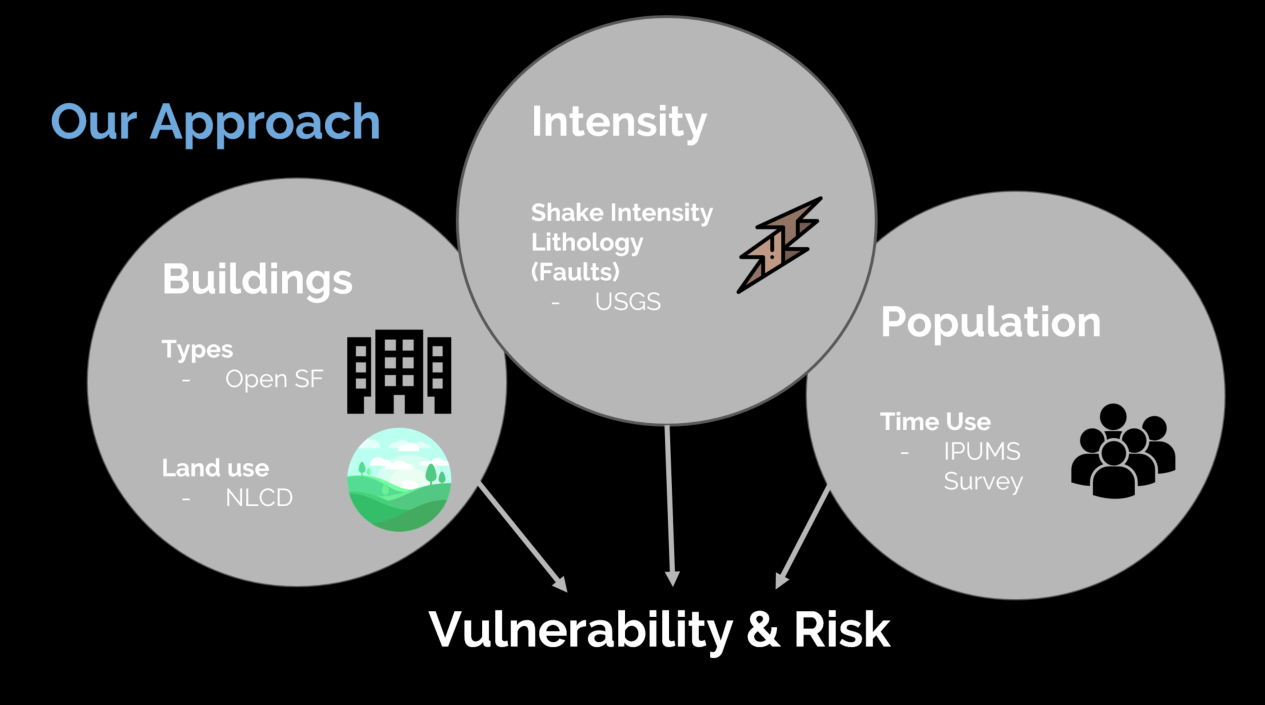 As part of the first SAP + Esri Spatial Hackathon, GIS developers, enterprise architects, data scientists, BI developers, and students got together to solve a variety of challenges through the use of geospatial analytics and machine learning technology. While 89% of participants had no prior experience with SAP HANA Spatial, teams were given only 40 hours to define the issue at hand and develop compelling platforms that provide an effective solution that can be applied in real world scenarios.
Objective/Problem
According to UN sustainable development goals, by 2030, a goal for sustainable cities and communities is to make them significantly more sustainable and resilient to natural disasters. This includes reducing the number of deaths and people affected while substantially decreasing the direct economic losses relative to global gross domestic product caused with a focus on protecting the poor and people in vulnerable situations.
 Team Spatial Forces, comprised of students from University of California, Santa Barbara, were particularly concerned with vulnerability to earthquake shake intensity given their position, depth, and magnitude. As such, the team developed a risk model for building collapse in the Bay Area, and parameterized the result based on social norms (accounting for residences when people are at work, for example).
"We were able to leverage both Esri technology and HANA technology in different ways and they really worked well together" – Team Spatial Forces  
SAP Analytics Cloud

SAP HANA

Esri Arc GIS Pro

Esri Story Maps
 "On the Esri side of things we use geoprocessing tools to classify and visualize building types and land use together. We then created a map that was enhanced by various layers in Story Maps and ArcGIS Online. Esri and SAP HANA also integrated really well together, and SAP HANA is where we stored all of our building and earthquake data. We then used SAP HANA's Cloud Analytics to visualize all of the components of our analysis together to create our tool, sammi." – Thomas Hervey
 "I've had a lot of experience with ArcGIS. This is my first time using HANA Spatial, but I've used Oracle before and I have to say HANA spatial is better." – Behzad Vahedi
Solution/Benefits
Team Spatial Forces focused on the building behavior during earthquakes. "Earthquakes don't kill people—buildings do" – Su Burtner. To predict the risk, they looked at building materials and land use, combined with 216 simulated earthquakes. Well hello, machine learning! The team also paid attention to culture norms—the time of day impacts the risk (business districts would have less risk after 6pm, for example).
Spatial Forces used Esri to classify and visualize building type and land use together and then created maps enhanced by various layers. SAP HANA was used to store 3 million buildings for the city of San Francisco, and 216 simulated earthquakes. Finally, the intensity data was visualized using SAP Analytics Cloud.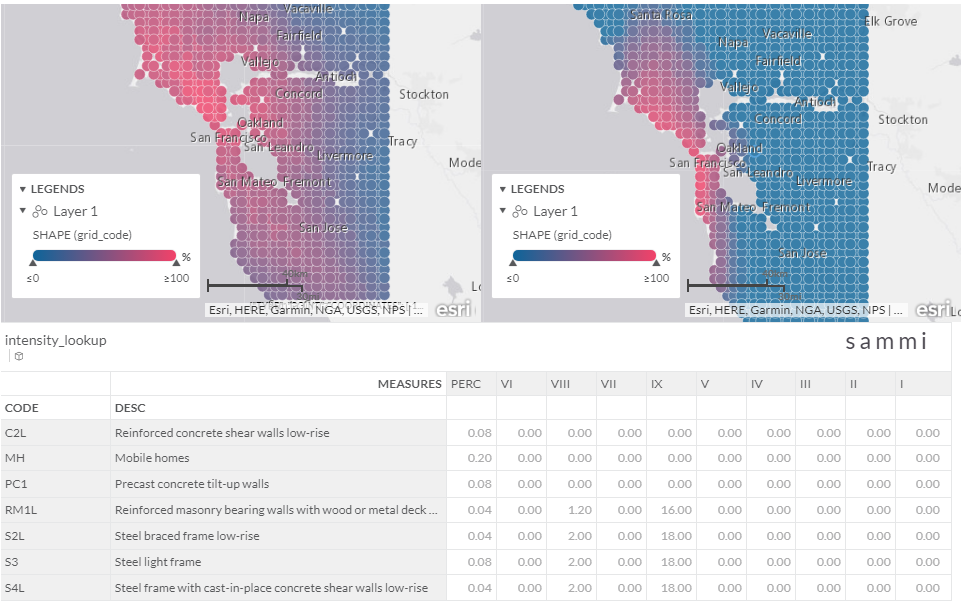 "We used Esri products to classify the building types and land use and to assess and visualize reclassified coverage from the land covers. We were able to enhance some of the layers with living atlas which was really cool and useful approach for us. For SAP we stored 3 million buildings for the city of San Francisco – which was really powerful. We were also able to store 216 simulated earthquakes and the cloud analytics to visualize the intensity data. " – Sara Lafia
 "Essentially this is a simple way to be able to mitigate risks. From a construction standpoint and an insurance standpoint, there are a lot of potential ways to save money as new buildings are going up." – Aaron Bagnell
 "While we selected the Bay Area we could take these informed decisions and apply them to other parts of the world." – Sara Lafia
Team
Aaron Bagnell,

Graduate Student in the Interdepartmental Graduate Program in Marine Science, University of California Santa Barbara

Susan Burtner,

Graduate Student in Geography, University of California Santa Barbara, NSF Trainee in Network Science & Big Data

Sara Lafia,

Graduate Student in Geographic Information Science, University of California Santa Barbara

Behzad Vahedi,

Graduate Student in Geographic Information Science, University of California Santa Barbara

Thomas Hervey,

Graduate Student in Geographic Information Science, University of California Santa Barbara
Also Read
How geospatial analytics, machine learning are used to keep a check on water quality