Municipal elections are held in the Netherlands every four years, the most recent held on March 21, 2018. The municipality of Almere City monitored and visualized data from polling stations using a dynamic dashboard to track live vote counting.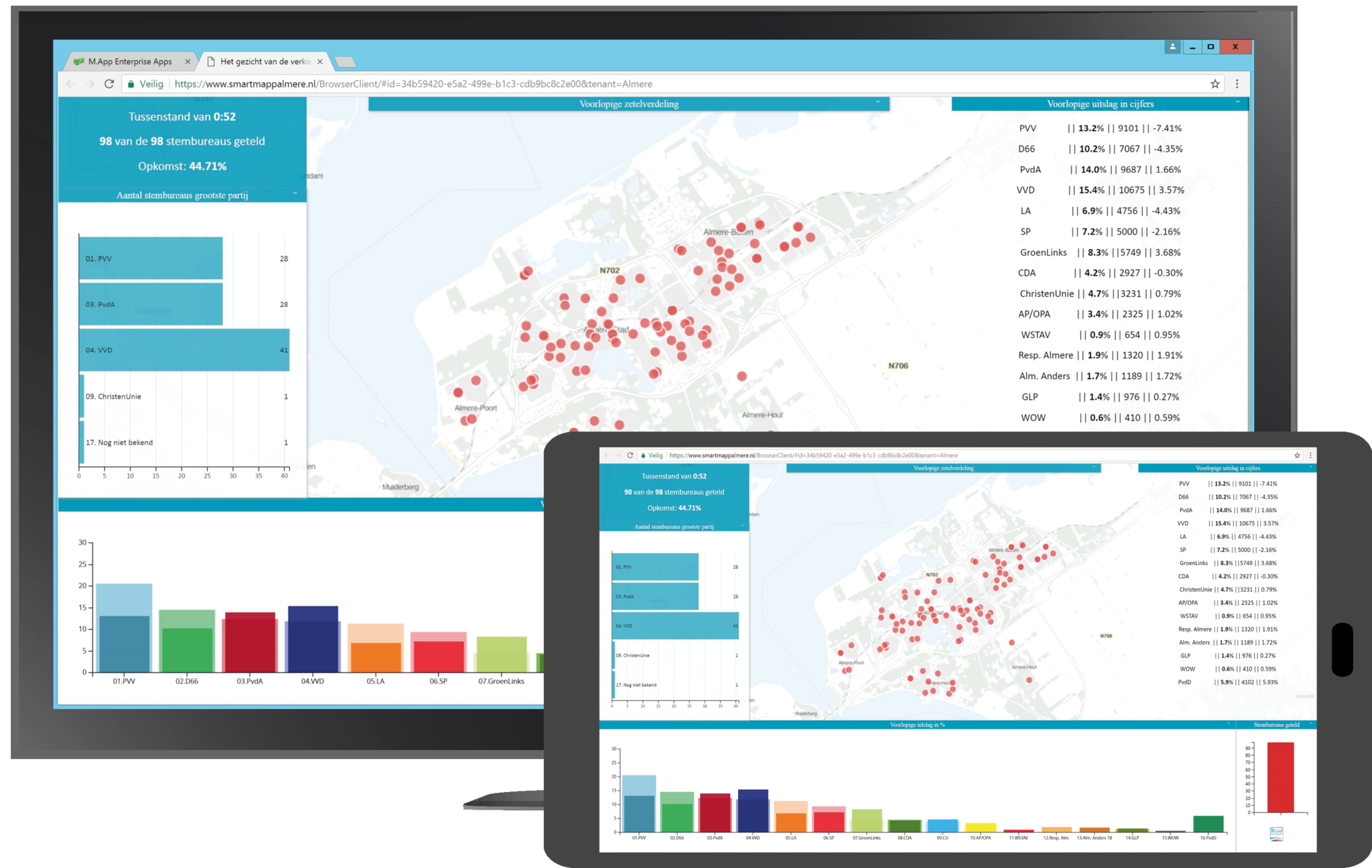 The city of Almere is home to more than two hundred thousand citizens who voted to eventually elect a new municipal council through 98 polling stations.
Almere had 98 polling stations where almost 45% of citizens turned out on Election Day to cast their votes.
On Election Day, the town hall was the 'place-to-be' for members of the municipality, participating political parties and media, as mayor Franc Weerwind announced the progress of election results once the vote-counting began.
While this is the scene usually at many municipalities, but team Geo-data at Almere took polling-analysis to a different level. Through interactive dashboards projected on multiple screens across the town hall, they facilitated for all attendees to experience the power of statistics, business- and location-intelligence fused together in a powerful tool.
"On Election Day, every party member is at the city hall, and they want to see the results. That's why we created dashboards, which are a map presentation of voting progress on the same evening. Besides that, you can do your own analysis." said Emil Otte, Consultant – team Geo-data at Municipality of Almere.
The dashboard, based on Smart M.App® technology, helped combine multi-source data projected on a unified Cloud-based platform. The polling stations and their results were represented on an interactive and dynamic map.
With every vote-counting cycle, voting results were updated on the dashboard connected directly to the polling stations. The interim results were announced by the mayor at the end of each cycle.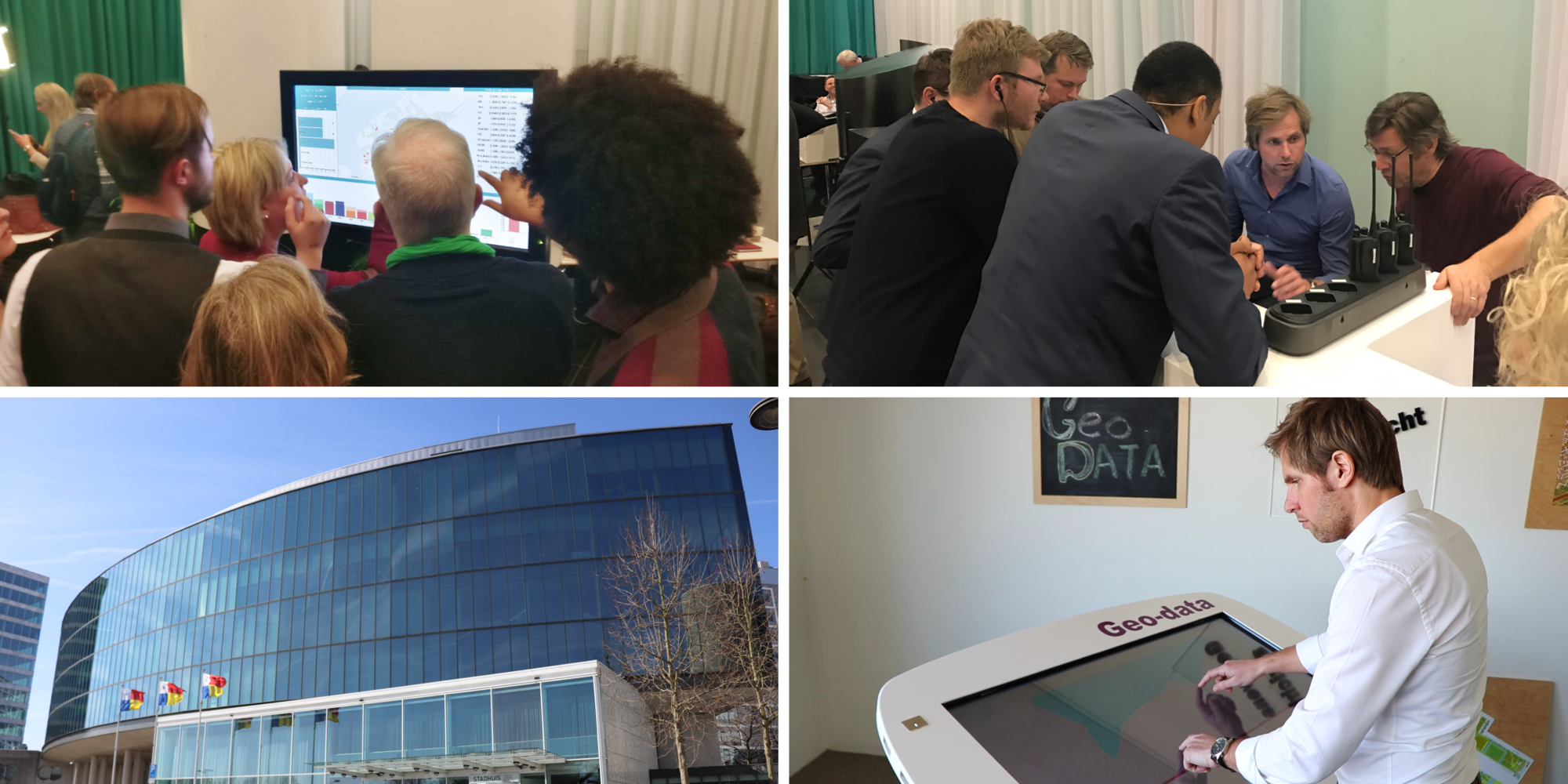 "Results were coming in every half-an-hour, and in between members of political parties could use the map – the Smart M.App  – to analyse data on several touchscreens that were in the Town Hall." said Emil Otte, Consultant – team Geo-data at Municipality of Almere.
The Geo-Data department succeed in providing a simple-to-use, dynamic and interactive platform that showed live information and helped in visualising polling results. Everyone, from the mayor to the city employees, were able to use the dashboards to create custom-views based on their individual requirements.
Also Read: What is geocoding; how can it help sell products
The dashboard could be used by a broad spectrum of 'information users' – policy makers, politicians, political party members, city workers, as well as the media.
It becomes easier to create a dashboard if all the required data readily available. Various dashboards can be created depending on the needs of the user.
"When I was asked to help create a 'map' of the polling stations on Election Day, we could create it quickly. Integrating multi-source data with the polling map made the solution even more intelligent as it ensured that the dashboard had live and accurate information available on it. Non-technical people were able to use the dashboard effectively proving that the dynamic dashboards used by our department has users beyond just the information makers."