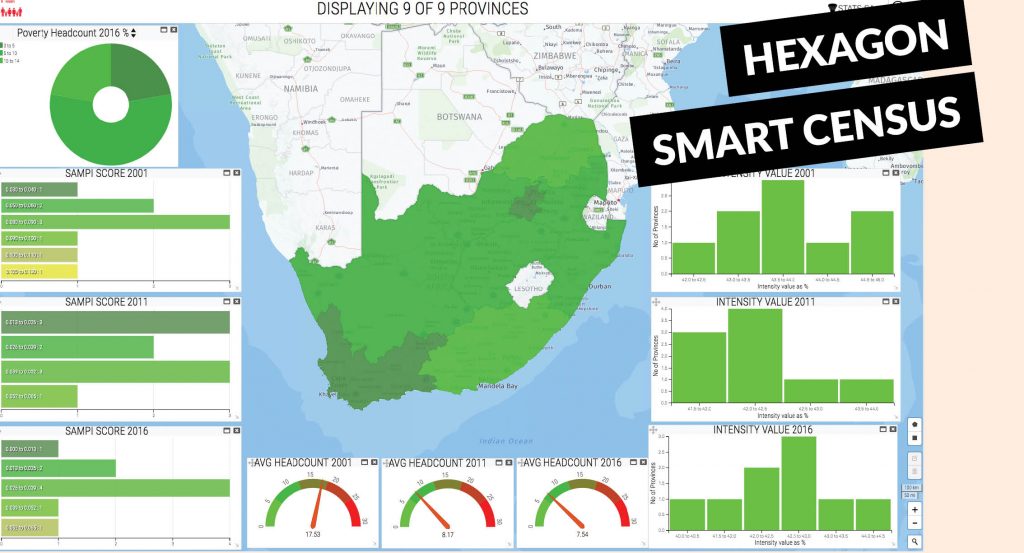 Hexagon Smart Census is a client-server software platform developed primarily for census completion. It combines traditional GIS functionality with a powerful workflow and workforce management tool to provide a total solution for each stage of the census cycle: Pre-enumeration mapping, digital enumeration, and post-enumeration dynamic mapping.
Pre-enumeration mapping module combines imagery base maps and GIS functionality with a powerful workflow and workforce manager to enable the creation or maintenance of census enumeration areas (EAs). EAs are the land areas each enumerator, or census information collector, represents.
The digital enumeration module facilitates the planning and execution of census enumeration. Each enumerator can use a mobile device to conduct interviews, as well as for navigation and progress updates.
Key Features
• Modular system – can be implemented for one, two, or all three phases of a census.
• GIS platform agnostic – integrate with and complement any existing GIS platform.
• Configurable to meet the exact needs/requirements of each unique census project.
• Real-time automated progress reporting.
The post-enumeration dynamic mapping module enables users to create Hexagon Smart M.Apps to display census data. Census data can be viewed in graphs, charts, and on a map simultaneously, and customers can allow their user community to access the resultant Smart M.Apps online using either desktop or mobile capabilities.