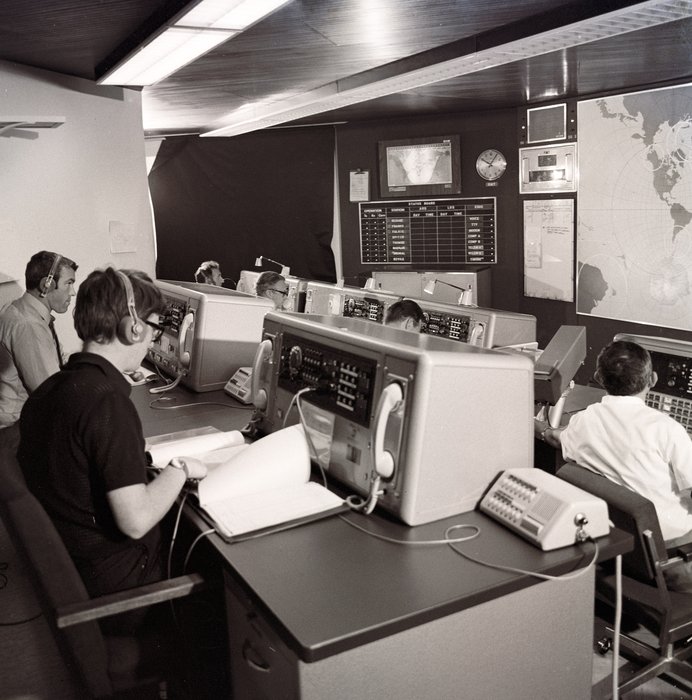 On September 8, 1967, exactly fifty years ago on this day, a leviathan stride was made in the field of space exploration – the inauguration of European Space Operations Centre in Darmstadt, Germany (then West Germany).
In the glorious five decades of its existence as an avant garde of European space programs, ESOC has functioned as a trailblazing research and exploration organization and has provided its technological expertise to myriad fields, thus paving the way for interdisciplinary scientific collaboration and heralding a new dawn in the realm of space exploration.
ESOC was established a decade after USSR stupefied the West by launching Sputnik 1 – the world's first artificial Earth satellite in outer space orbit launched on October 4, 1957 – whose metaphorical ripples and shock waves were felt throughout the world. The despair-ridden US felt it has been left far behind the Soviet adversaries at the onset of the space race, which was to become another defining feature of the superpower rivalries in the coming decades.
ESOC's achievements
In 50 years, ESOC has sent over 77 spacecraft to space, including satellites for telecom, weather, earth observation and climate monitoring satellites. Many of its missions have been in active collaboration with other international players.
ESOC has flown missions to Mars, Venus and Moon and it has three unique feathers in its cap: Giotto, a robotic spacecraft mission, that flew by and studied the Haley's comet in 1986; Huygens landing on Saturn's moon Titan; Philae, accompanied by another satellite Rosetta with which it was separated, landing on Comet 67P/Churyumov-Gerasimenko in 2014 – mankind's historic first landing on a comet.
It operates 10 missions that comprise of 17 satellites, including Copernicus Programme and a dozen more missions along with Russia and Japan.
Celebrating 50 years
ESOC is ESA's state-of-the-art innovation and testing center that is responsible for testing of groundbreaking technology pertaining to ground systems, ground stations, space weather and space debris.
Jan Woerner, Director General, ESA, celebrates the vision of the organization and the long, tenacious journey that has been made fruitful only because of team-spirit, ingenuity, determination, steel resolve, commitment to values, and excellence in research.
He says, "On September 7, we celebrate with ESOC a half-century of teamwork and technical and engineering success in spaceflight,"
He further adds, "More importantly, ESOC is the place where, each day, we exercise our deep cooperation with European national agencies, international partners and many other 'Space 4.0' actors, so we should also celebrate the day as a significant milestone on the road to Europe's future in space."
"Congratulations to ESOC for five decades as ESA's – and Europe's – foremost mission control centre."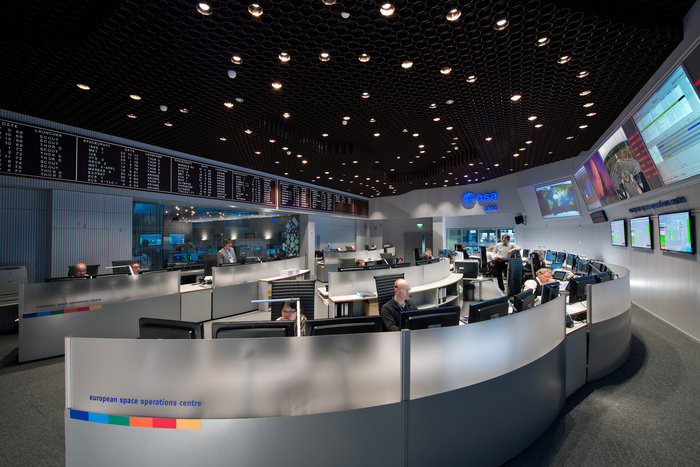 ESOC came into existence
ESOC was originally started in 1963 as a data analysis center of ESRO (European Space Research Organization). A government office in Darmstadt was chosen as the location only because it had a computer.
In 1967, ESDAC, the name of the center in its prototype avatar, had its own computer and it shifted from the government building to a newly designed building in west Darmstadt, the site of today's ESOC.
Also, it was decided that responsibilities for ESRO's ground level facilities and operations control, would be moved from the technology center in the Netherlands to Darmstadt.
This shift leads to a rapid movement of trained personnel to Darmstadt, a huge expansion of its facilities and official rechristening to ESOC.
On March 6, 1968, just 8 months after the inauguration of ESOC, ESRO-2B was launched. Since then, ESOC has pioneered research and moved ahead with alacrity brimming with self-confidence, sheer grit, exemplary enthusiasm and provided inspiration to numerous organizations.
The rest, as they say, is history!
Rolf Densing, ESA's Director of Operations and Head of the ESOC, says, "Looking back at 50 years of expertise in all aspects of mission operations, I am impressed by the enduring ability of teams at ESOC to succeed in flying new types of missions, having developed and deployed innovate tools and techniques in each era to achieve scientific goals that no one else has."
"With five decades of unique experience, ESOC is extremely well positioned as the provider of specialist knowledge and the operator of complex missions spanning science, navigation and earth observation in the future, even as we work increasingly with new commercial, academic and non-governmental space flight initiatives.
"Congratulations and sincere thanks to everyone at ESOC, past, and present, who have helped shape the future and who always stayed at least one step ahead."