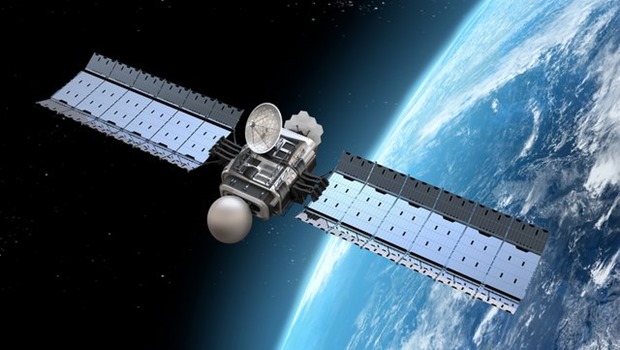 ISRO's string of bad luck seems to be continuing. In yet another mission failure, the communication satellite GSAT-11, which was slated to be launched from Arianespace's rocket port in Kourou in French Guiana, has been recalled for further technical checking. The satellite was to be launched in May, but Ariane Space has declared that the launch has been postponed until the satellite is thoroughly examined at ISRO's facility in the Indian city of Bengaluru.
The delay is definitely a cause of consternation for ISRO, more so because it comes barely a month after ISRO lost all contact with GSAT-6A. All the attempts to re-establish links with the satellite failed and ISRO maintained a stoic silence over it.
Also Read: What are the top upcoming projects from ISRO?
GSAT-11 is an advanced communications satellite which would provide multi-spot beam coverage over the Indian mainland and would add to the efficiency of the existing GSAT system. No tentative date of the next attempted launch has been declared by ISRO but GSAT-6A was a mobile communication satellite that was designed to bolster the capabilities of the Indian Armed Forces. It was launched aboard ISRO's geosynchronous GSLV-F08, equipped with an indigenous cryogenic engine. The initial launch was spectacular, and that is why losing contact was more than shocking. But such are the vagaries of space exploration.
GSAT-6A was mainly designed for providing a platform for emerging technologies such as demonstration of 6 m S-Band Unfurlable Antenna, hand-held ground terminals and network management techniques.
Series of jinxes
What compounds this anxiety is the series of jinxes that seems to have affected the space agency's otherwise stellar performance. In a rare occurrence in August 2017, ISRO's attempt to launch its eighth regional navigation satellite failed after the heat shield failed to separate. The only other failure of PSLV was on September 20, 1993, when the rocket had failed to ignite after the second stage separated.
Also Read: Controversy over US nanosats launched by ISRO
Earlier, all the three atomic clocks in IRNSS-1, the first satellite launched as part of India's own indigenous navigation system had stopped functioning, requiring complete replacement of the satellites.
The Indian Regional Navigation Satellite System, known by its operational name NavIC, is ISRO's ambitious GNSS that is expected to grant the country entry into the tiny and prestigious club of nations that have their own GNSS, which includes only USA, Russia, and China so far.
Under fire from CAG
Meanwhile, the space agency was pulled up by India's Comptroller and Auditor General (CAG) for "serious delays" and cost overruns in ISRO's prestigious regional satellite navigation system NavIC.
"Though the space segment has been completed, NavIC remained non-operational due to non-completion of ground segment and user segment. There were delays in the realization of key components under the program which led to the idling of the satellites", said the CAG report, which was tabled in Parliament in March. It also underlined the fact that because the life of a navigational satellite is 10-12 years, it would seriously hinder the country's vision of an indigenous satnav system even when it becomes operational since the satellites were already launched under the program a couple of years back and were lying idle. Further, it noted the ground stations set up to service NavIC also lie dormant, adding to the maintenance costs.
What makes matters worse is a severe fund shortage is reportedly affecting ISRO's work. This was underlined by the report submitted to India's upper House Rajya Sabha in February by a Parliamentary Standing Committee on Science and Technology. The report quoted the Department of Space (DoS) saying that the shortage will affect the agency's four crucial programs — privatizing and doubling PSLV launch operations, GSLV MK-III for heavy rockets, development of semi-cryogenic engines and GSAT-20 high throughput communication satellite for making India digitally connected. The report further said DoS is of the opinion that the fund crunch is so severe that ISRO may not be able to "advance actions for procurement of materials and renewal of fabrication contracts with the partner industries".
In an exclusive interview with Geospatial World, then ISRO chief Kiran Kumar had accepted that lack of funds had been holding back the pace of activities for ISRO.