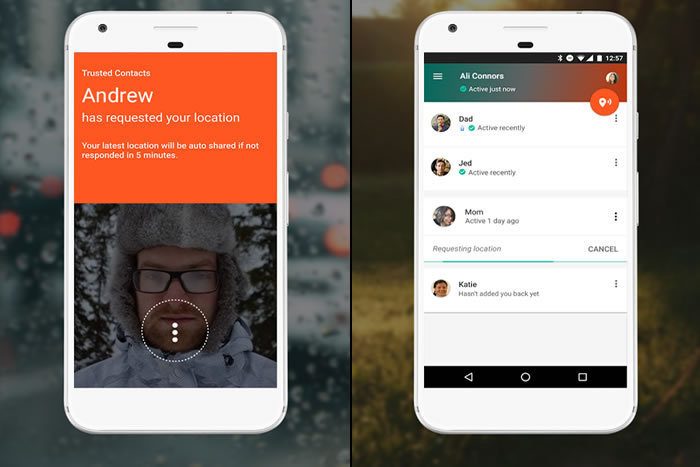 Locating their loved ones just got easier for iPhone users. Google's Trusted Contacts app, which enables users to locate their loved ones, even when they are offline, is now iOS compatible. The app can be downloaded from Apple App Store.
Apple has its own app, Find My Friends that makes sharing location between families and friends convenient; however, the flipside is that it only works on iOS. In such a scenario, availability of Google's Trusted Contacts app on iOS will make life easier for all types of smartphone users who wish to connect and share location with each other. The app's compatibility with both Android and iOS will enable users with different types of smartphones share location easily. After all some of our loved ones may prefer Samsung over Apple!
Google has made few more modifications to Trusted Contacts, making it more convenient and useful for smartphone users.
Users can now choose when to tell the trusted contacts their location
With Trusted Contacts you can now control when your location gets shared with your friends and family or trusted contacts.
Earlier the time was set to five minutes by default; however, now you have the option of sharing the location immediately or any time up to an hour.
Adding trusted contacts by phone number
Phone number as well as email address can now be used to add a trusted contact. Once the person, whom the user wants to become a trusted contact, accepts the invitation, he becomes one, and his name and profile picture starts getting displayed in the user's app.
New languages in its kitty
Trusted Contacts is now available in the following nine languages as well: Amharic, Greek, Persian, Bahasa, Macedonian, Burmese, Nepali, Serbian and Urdu. Communication just got more convenient!
With all these additions along with its availability on iPhones, Google's Trusted Contacts is all equipped to become every smartphone user's favorite location sharing app.