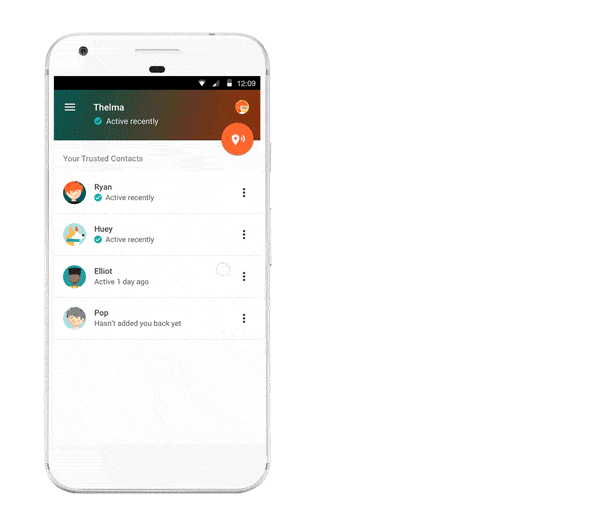 Faced with a dangerous situation, the first person we think of contacting is a loved one. It is always reassuring to know that someone will have your back in case of an emergency. A new personal safety app from Google, Trusted Contacts, aims to provide you with just that kind of peace of mind. The tool allows users to share their location with friends and family — even when the phone is offline!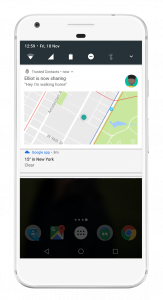 Google Software Engineer Minh T. Nguyen explained how the app works in a blog post on Monday. Once you have assigned 'trusted' status to your friends and family, they will be able to access your activity status to know whether you are OK. If you feel you are in a perilous situation you can quickly share your location with your contacts. So, whether you are walking down a dark street or you are out on a hike, think of the app as your virtual companion.
Conversely, if a loved one is worried about you, they can request your location as well. For example, there has been an earthquake in your area and you have been MIA for a little too long. A trusted contact would be able to ping you to share your location. Now, you get the option to let them know you are fine and share the location (a bit like Facebook's Safety Check feature), or you may even deny their request. If you do none of these, the app will automatically share your last known location within five minutes.
Of course, you may stop sharing your location or change your trusted contacts whenever you wish to. You can choose up to 50 contacts in your circle of trust, though most people would not go beyond five or six. Because even though this powerful sensor is designed as a personal safety app, there is always a chance that jealous spouses or nosey friends may want to use it to keep a track on your whereabouts on a day-to-day basis.
Google's Trusted Contacts is only available for Android users currently. An iOS version is expected to launch soon.