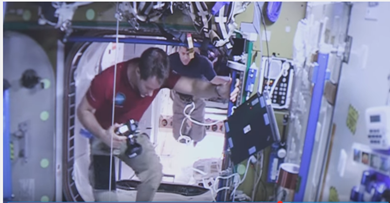 After providing mesmerizing views of world landmarks, natural wonders, and several other points of interest on ground, Google Street View now makes a mark above ground. By successfully exploring the International Space Station (ISS) and capturing stupendous images of it, Google Street View has lived up to its reputation.  We are excited to share the story behind this remarkable success.
Google Street View began this voyage in January 2017 at The Johnson Space Center. The dedicated team explored the pressurized module at the center to get a first-hand understanding of the challenges that capturing images at the outer space could involve. The crew spent two days there, trying to figure out how to take photographs at a place which has no gravity!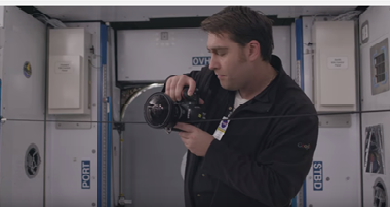 Overcoming challenges
The key challenge was to figure out how to capture an image when not only the camera, but the photographer is also floating in air. A tripod was out question; they could only use materials already present in the space station, and after a lot thought, guess what came to their rescue? 'The bungee cords!'
With the help of Steve Berenzweig, ISS photo/TV flight support and instructor, Johnson Space Center, the crew understood how bungee cords could be used to stabilize and orient the camera. The concept was fascinating, but new, even to the astronauts, and the Google Street View team just hoped it gets them the desired images. The stakes were high as any error would mean blurry or useless images; making all the efforts futile.
The team spent lot of time in planning a strategy for the mapping, and to test whether what they have planned has potential, they scheduled a test with a current ISS crew member. Six weeks later, the team got together at Marshall Space Center in Alabama and completed a successful test with marvelous imagery of the space station. The ISS crew member who aided the Google Street View team in creating history was Thomas Pesquet, an ESA astronaut, who captured images at the space station.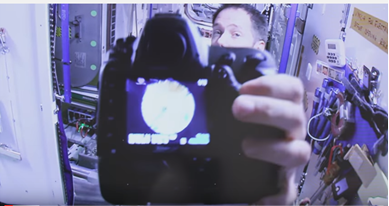 History created
Just as ISS crew members carry out every task with precision, Thomas excelled in this endeavor as well. The amazing images of the ISS, the Google Street View team have got through the entire effort leaves everyone spellbound. With the successful conclusion of this expedition, space is not off-limits now! The 'ISS Street View Collection', as Google Street View likes to call it, makes everyone feel the exhilaration an astronaut feels when he is there. Google Street View is hopeful that with more and more astronauts making successful contributions to the imagery, the puzzle called 'space' would get completely solved.