I was planning to attend a meeting in Delhi, and I went to my reliable buddy Google Maps to see how can I plan my travel – by a car or by metro. Yes, we all do this as part of our daily chores, while planning our trips we tend to rely on our favorite mapping platform and plan our travels. The underlying presumption is that the data is updated, especially with critical infrastructure such as a metro rail.
That's what happened in my locality. The Prime Minister of India opened the newest metro line in the city of Noida.
Google Maps left a significant infrastructure project going for some time, and have not thought much of updating its maps. Indeed on Google News, the keyword 'Noida metro sector 62' is, in fact, a trending one.
The new Metro Stations and routes not added to maps
I am amazed, how can Google Maps miss such a critical infrastructure project launched – especially then the construction has been going on for a long time, and its mapping teams on the ground were doing Google Maps for Business kind of surveys in the same locality (whom I one day bumped into at a local market).
Here is what the Google Maps shows at this time (as the post went online on 11 March 2019 at 9 PM).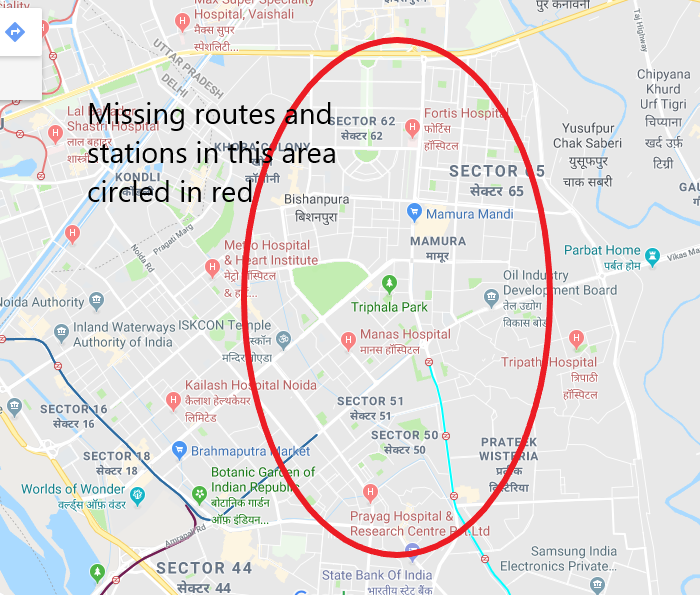 Here are the missing stations and routes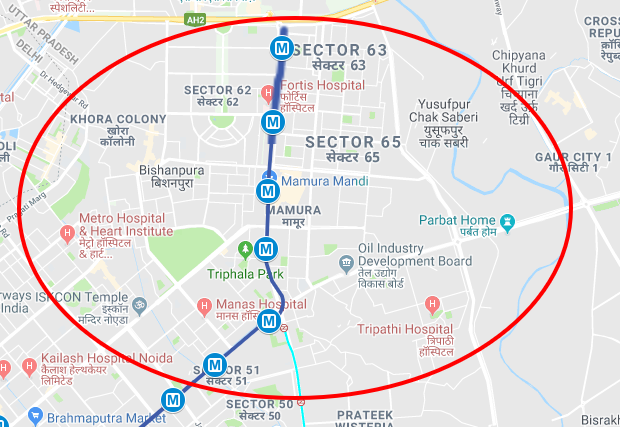 And because of this, the public transit map also shows incorrect directions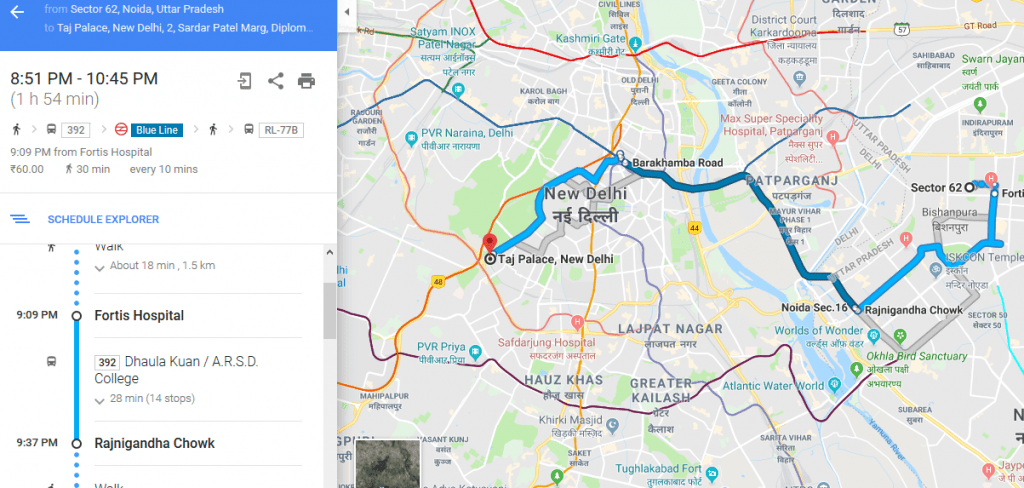 What can Google Maps team do on this?
Google is considered to be having the smartest Artificial Intelligence (AI) capabilities. Its services such as Google Search can identify the schematics. If I say 'Noida Sector 62 Metro' or 'Nodia metro sector 62', Google search would probably recognize the following aspects:
Noida – A city
Sector 62 – A locality in Noida
Metro – Refers to Delhi metro rail project
The same information is trending in Google News, means there is some significant event happening.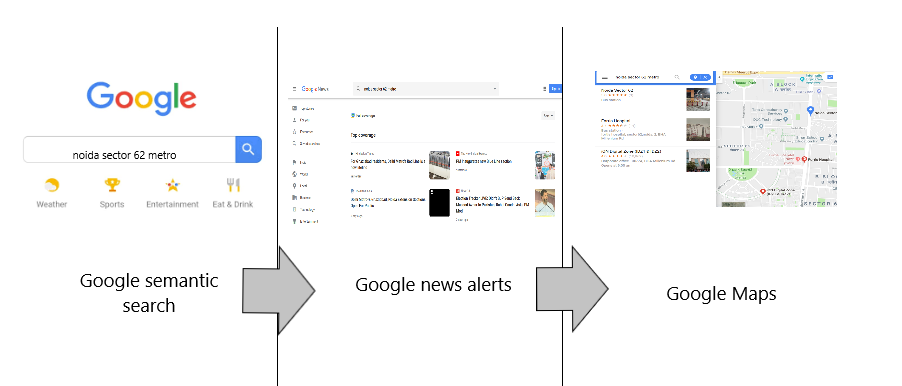 Google Maps teams should get a notification to verify this activity and other related updates on the launch of infrastructure and get its maps and transit routes updated immediately, the day the metro got inaugurated. They would have easily coordinated this with Delhi Metro authorities as well, I believe.
If such an AI approach or any other relevant methods were already deployed cross teams in Google, I believe I would not have written this post.
So, if Google Maps team can be such relaxed with Maps in the capital of the country, this might happen to other metros, and cities as well, as there are more projects there as well. Can Google Maps team do something different to avert this kind of problems the next time?