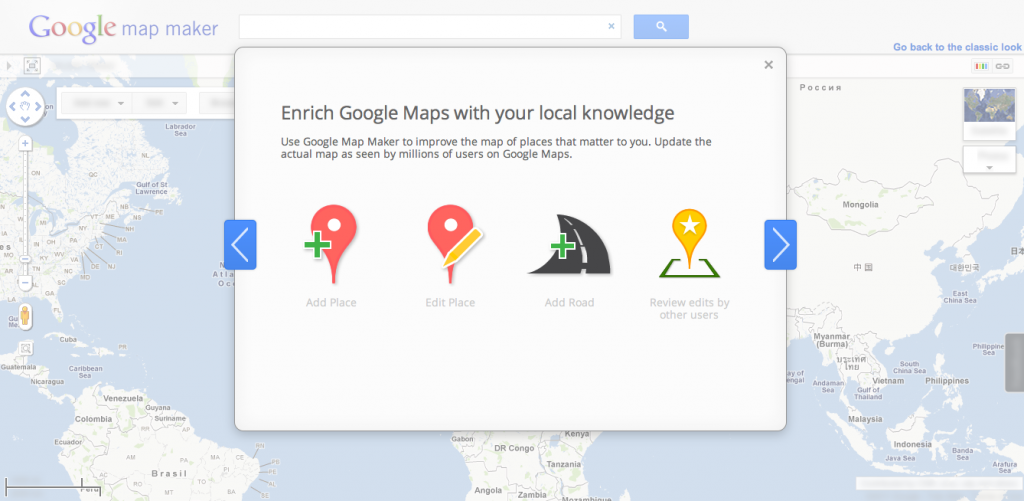 Google has decided to retire its mapping and map editing tool, Map Maker, starting March 2017. Since 2008, Google has been using crowdsourced information from the Map Maker community to improve the Google Maps experience for users across the world. But now, the standalone product is all set to graduate and be integrated directly into Google Maps.
The announcement was made in the official Google Map Maker Forum. It said:
"The Google Map Maker community has edited and moderated millions of features to improve the Google Maps experience for users worldwide. The Google Maps team took notice and, beginning with adding and editing places, started to bring Map Maker capabilities to our desktop and mobile products to make it easier for more users to keep their communities up to date while at home or on the go. These changes have empowered many more users to update the places they care about, view the status of their edits, and moderate other users' edits. But, we have some updates to share. Today, we want to let you know that Google Map Maker features will officially graduate and be integrated directly into Google Maps in March 2017 when we'll retire the standalone Map Maker product."
Starting November 8, edits made on Google Maps will also be no longer available for moderation on Map Maker, so that the company can streamline its efforts and speed up the time for an edit to get published.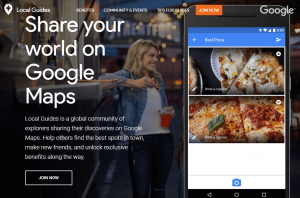 This transition is being done to encourage the crowdsourced contributors to use Google's Local Guides program. Local Guides allows volunteers to earn points by submitting reviews, photos, adding/editing places, and answering questions. The Guides also get an early access to new Google Map features. And the program goes a step further to make information more user-friendly by answering questions like: What's your go-to café? Which art gallery hosts the most interesting exhibits? What restaurant serves the tastiest brunch?
Map Maker, meanwhile, only allows users to add to and edit existing geographic features on the map, such as, roads, railways, rivers, local businesses, etc. The changes need to be approved before they are made public to all users. But, these moderation procedures were put in only last year when, following a series of fraudulent edits, Google had to temporarily shut down Map Maker. The most infamous incident was of a user sneaking in a drawing of an Android bot urinating on an Apple logo in the Map.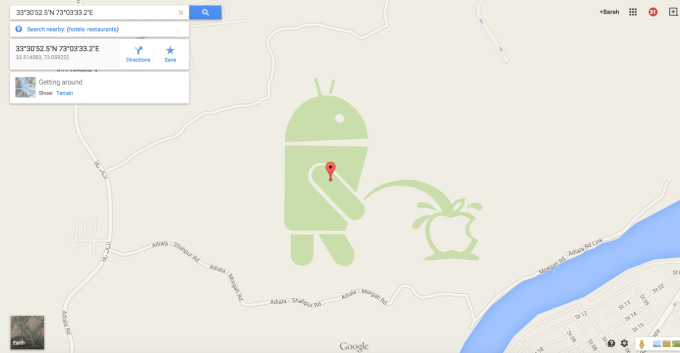 At the time, Google employee Pavithra Kanakarajan explained, "A strong user in our community chose to go and create a large scale prank on the Map. As a consequence, we suspended auto-approval and user moderation across the globe, till we figured out ways to add more intelligent mechanisms to prevent such incidents."
It is not immediately clear how does Google plan to prevent mischief in the Local Guides program. But, it does make sense for Google to pull the plug on Map Maker, given the clear overlap between the two programs.