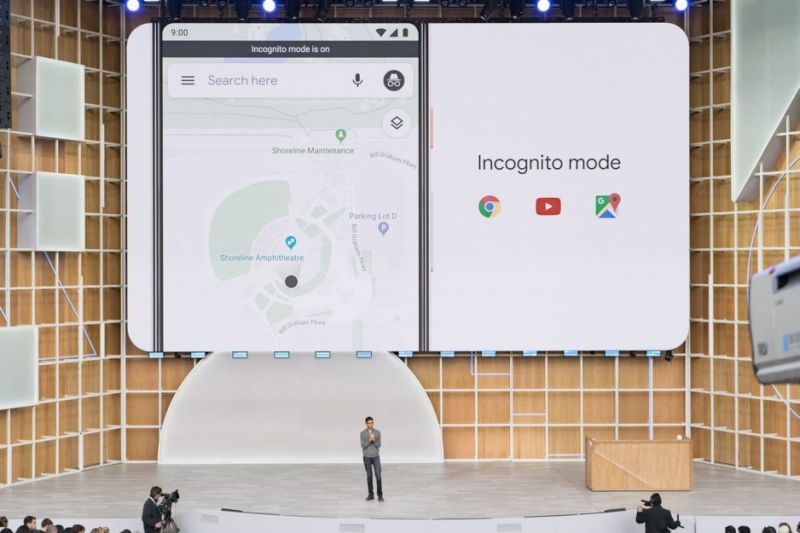 To ensure it's serious about privacy, Google has made the announcement to bring the Incognito Mode to Google Maps.
The announcement was made at the 2019 I/O Conference for developers by CEO Sundar Pichai. The Incognito Mode can both be turned on and off with a single press. Users need to click on their profile photo on Maps and then select 'Incognito Mode' from the list of options. This mode will also save data just like Chrome.
Switching on the Incognito Mode would enable the prevention of any searches on Maps being linked to the uses Google account. Through this mode, users can search for locations, navigate on maps and none of this will be saved.
Sundar Pichai, CEO, Google said, "Incognito mode has been a popular feature in Chrome since it launched, and we are bringing this to Maps. We want to make it easy to enter and out of Incognito."
The exact date of the launch has not been revealed by Google, but it is being said that this mode would be launched very soon this year. For all the users who wish to have Incognito Mode on their Google Maps will have to wait until more information is revealed about its planned release.
Also Read: Google announces new auto-delete option for location history
Pichai firmly believes that privacy and security are for everyone, not just a few.
Just like web browsers, this mode has limited features. One of the limitations would be that this mode would not be able to prevent location being tracked by other applications. The mobile network would still know, at all times about the exact location of the device as it connects to nearby towers.
Other applications like ride hailing services or food delivery apps that use location technology would not be affected at all. Let's say, even after switching on the Incognito Mode users switch to an application that searches for nearby restaurant/bars, that particular application would still be able to access the location of the users.
It is also being said that this Incognito Mode would also be updated for Google Search and it is a welcome move forward.
Google also made the announcement that included more control starting most probably later this year as to how can mobile applications on Google Android operating systems use location data.
The update would make a clear path for voice and 'squeeze' commands and would eventually come with an all new Augmented Reality directions that will precisely show Maps where to go using arrows on real streets.
Tech giants like Google and Facebook are have given optimum priority to privacy over the past year. Google primarily is moving towards processing to on-device to ensure features like Google Assistant, an AI-powered virtual assistant is both quick and safe.
Also Read: Google Maps need to be agile in India – Can AI help?