Google Earth is the most common and perhaps the best-known tool that provides 3D representation of Earth based on high-resolution satellite imagery. Google Earth also added a new feature called Measure recently which allowed users to measure the area of a place or distance between two locations. However, the user feedback on Measure was that while they enjoyed using Measure to calculate area of exotic locations like Fasta Åland, tracing the footprints of seven wonders of the world, or calculating the perimeter of fortresses in mountainous terrains, what they were expecting was more flexibility in operating it for professional purposes like maritime navigation, aeronautics or for obtaining highly precise info.
Google Earth took the feedbacks seriously and announced in its official blog post that new features have been added to the Measure Tool to enhance its functionality and to make it more precise.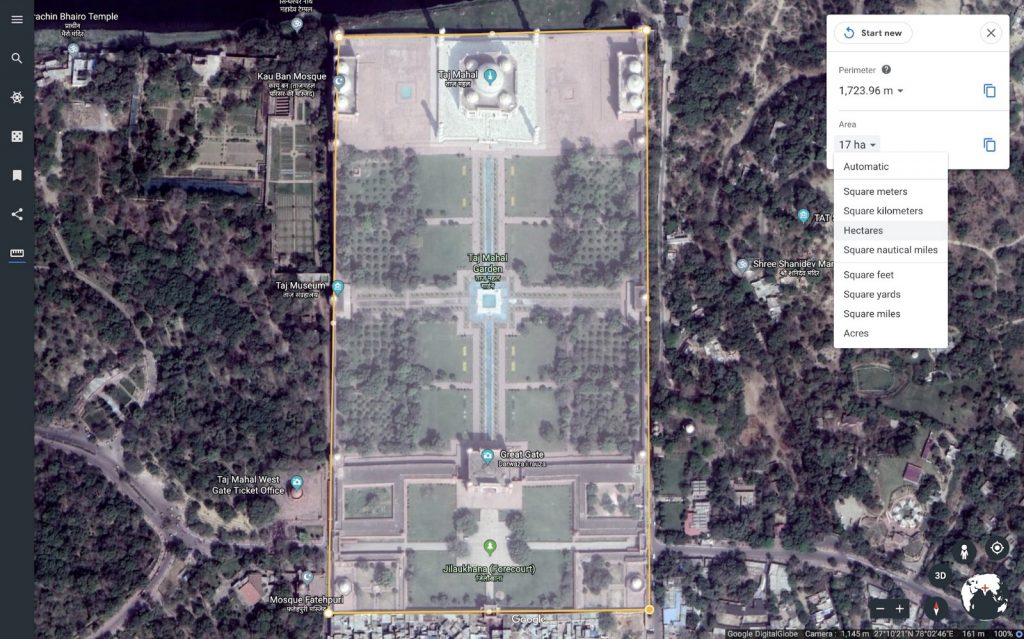 The new update allows users to choose the distance and area units that they require, including centimeters, meters, kilometers, nautical miles, both feet and meters, and even smoot, which is a nonstandard, humorous unit of length created by an MIT fraternity prank.
The new features would allow users, both amateur and professional, greater liberty to freely explore the world on Google Earth and calculate any distance in any unit of their choice, like the distance from Tokyo to Manila (1,617 nautical miles),or the footprint of London's Hyde Park (350 acres).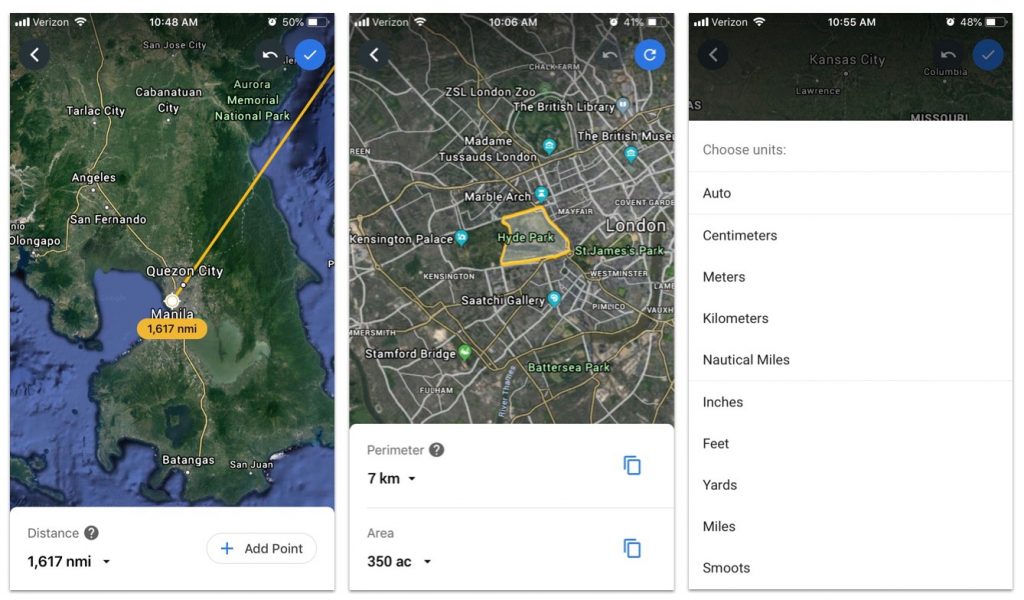 In the tool, there is a list of all the units from which the user can choose the desired unit and obtain the information required.
The ability to change units is available on Google Earth for Chrome and iOS today and will be available for Android soon.
The new updated version of Measure Tool is available for Google Earth for Chrome and iOS. The Android version will be launched soon by Google Earth.