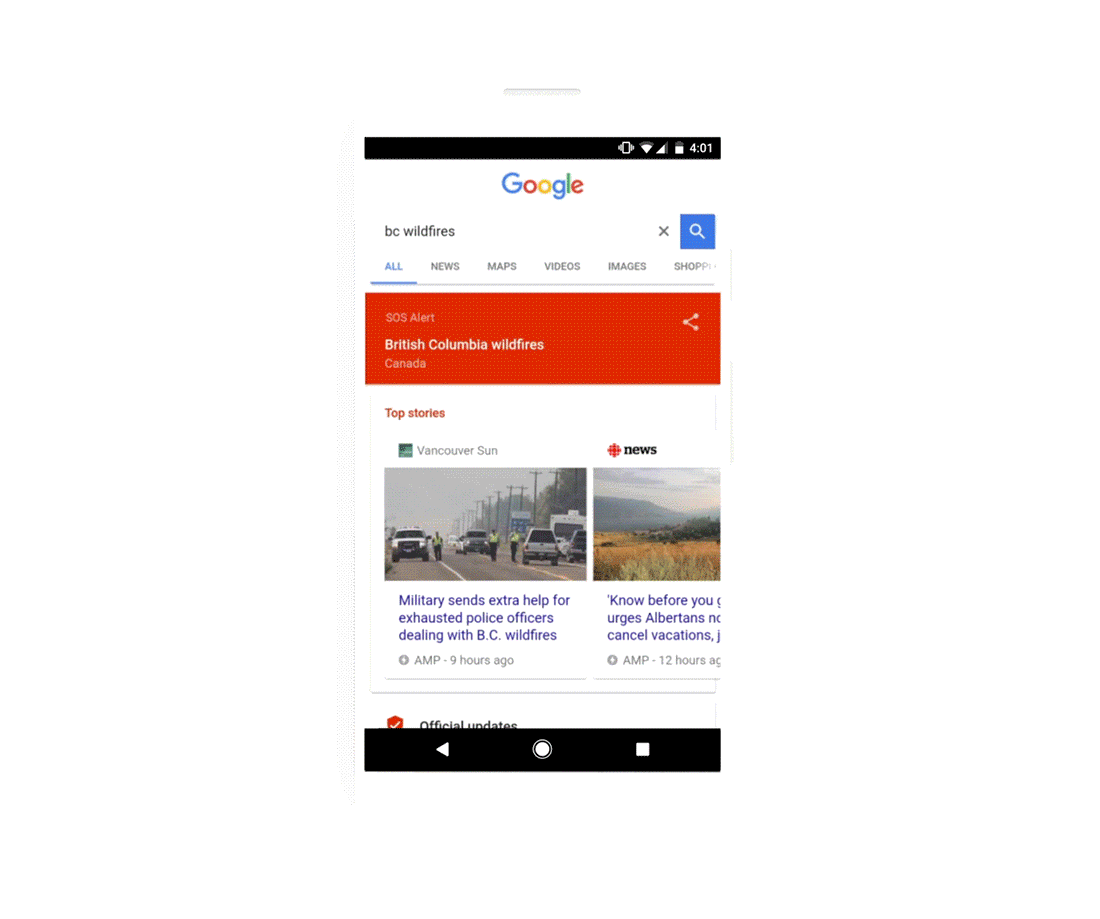 Google will start putting out emergency information about natural disasters, terrorism and other crises under its SOS Alerts service. The service will be broadcast under Google's Search and Maps products. Searches for relevant terms like the name of the event or the location will also show an SOS Alert that provides a timely overview of the situation, with additional features like donation opportunities and so on.
Under SOS Alerts, Google will bring together relevant and authoritative content from the web, social media, and various other products from Google News, Waze, and more. The kind of information you get in the search results will depend on how close you are from the incident.
Searches close to the emergency situations will find information like emergency numbers and directions to help, while those who are searching for it from elsewhere will see updates from authorities, news articles, emergency telephone numbers and other useful information in a single place.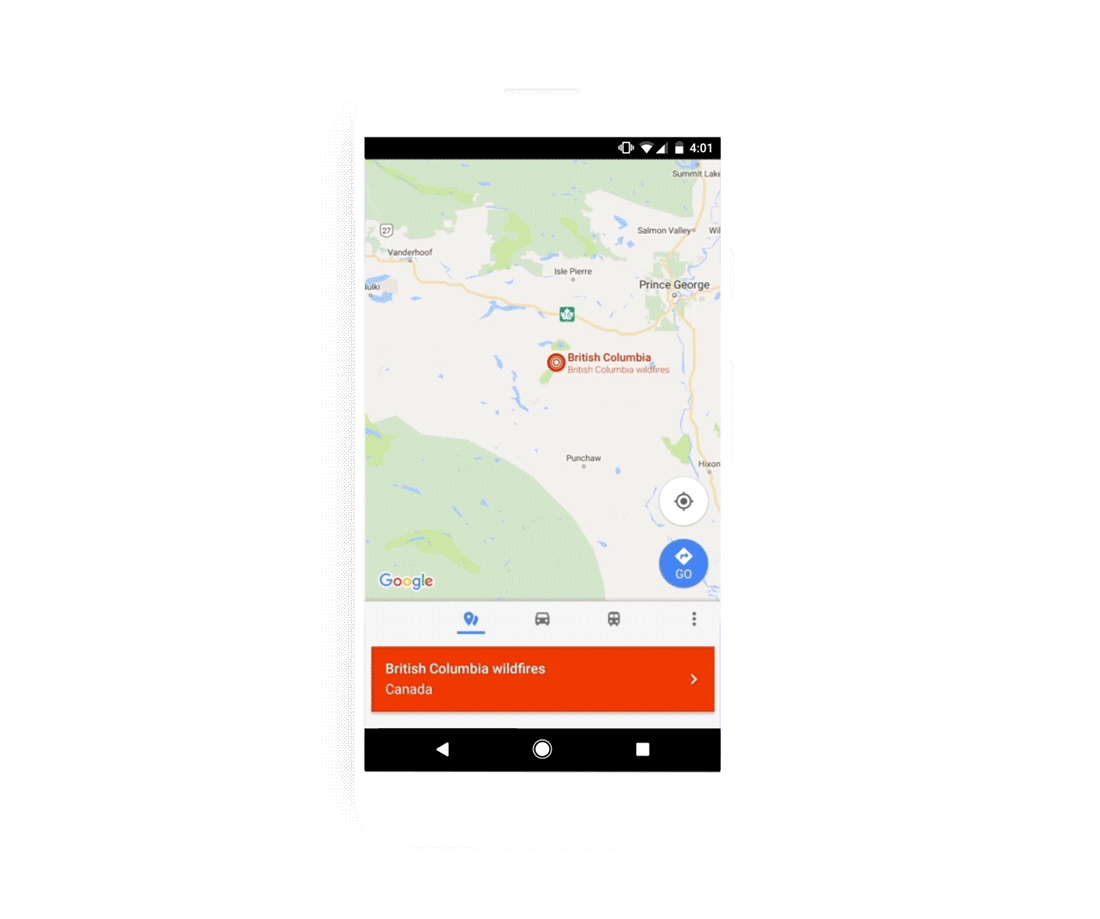 The feature will help you quickly decide what to do during a crisis. Google Maps on mobile can also show SOS Alerts. For example, if you're using Google Maps, you can also see SOS Alerts right on the map if there are any alerts active in your area or the area you're viewing. Tap on the icon to get more information about the crisis, such as helpful phone numbers and websites. The map will also include real-time updates, like road closures and traffic and transit updates.
As Google has developed its crisis response products, it has also started working closely with organizations and government agencies that are on the front lines of relief efforts, including the Red Cross, the Federal Emergency Management Agency (FEMA), the Philippine Atmospheric, Geophysical and Astronomical Services Administration and many others.
"Radio and television were once the only channels to quickly provide information in an emergency, but the internet and mobile phones have become increasingly important," said Robert Glenn, Director at FEMA.
But if you wonder why you don't see any SOS Alerts, it is maybe because your search query may be too broad, or that may be Google is gathering and verifying information prior to launching an SOS Alert or it may be that Google has no plans to launch an SOS Alert for that emergency.
In addition to SOS Alerts and other crisis response features—including Google Person Finder, Google Crisis Map and Google Public Alerts—our philanthropic arm Google.org provides grants and volunteers for communities impacted by crises.
To understand more about the support crisis response, you can visit Google's Crisis Response twitter account that features grantmaking, volunteering, and satellite imagery collection.